How It Works
Step 1: Sign up with us. You will get a phone number in your country of choice (Currently, USA, UK and Canada are supported. Contact us, if your country is not supported currently. We will see what can be done.).
Step 2: Use this number to create Message Extension in your Google AdWords account. Enter the phone number, received in earlier step, in the highlighted area in AdWords interface. Associate this extension with your active AdWords campaign(s). This guide from Google AdWords explains in detail how to set up message extension.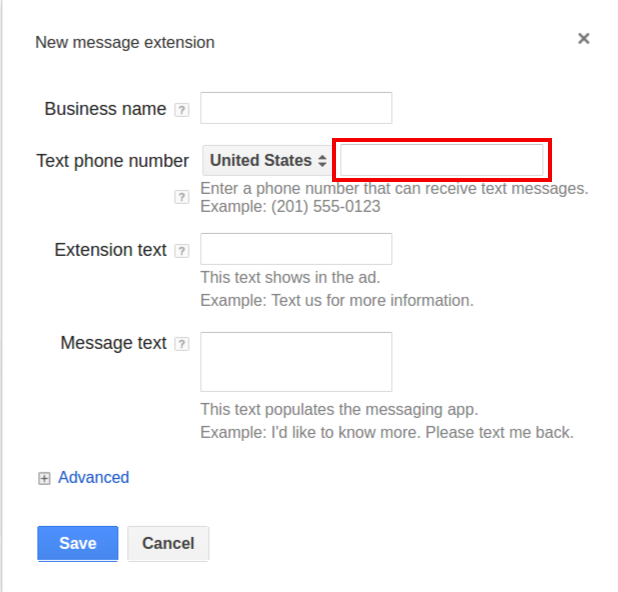 Step 3: Users may see message extension with your ad. When a user clicks on this extension, it opens the SMS app on the user's mobile phone with pre-populated message (that you configured in step 2.)
Step 4: When user sends that message, we will receive that message. We will notify you by email and SMS. This message is counted as a conversion.
Step 5: With Karooya, you will be able to respond to your customers' messages. The customer receives the messages from the number we gave you in Step 1. It's as if the customer is texting a friend.