Click-to-Message Extension is a great way for your customers to reach you with a text message when they see your ad on Google. It allows your customers to reach you even outside the business hours. It takes, literally, 2 taps on the mobile phone to contact you. Yes, just two taps! Text messages and phone calls are the Yin and Yang of mobile advertising.
Here is how an ad with message extension looks like.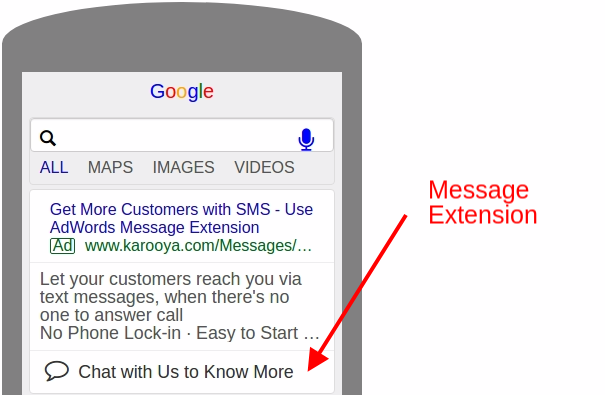 Problem is, as of now, there is no way to track these messages as conversions in AdWords.
Plus, you would not want to give out a mobile number for your customers to send you a text message.
Finally, if you have multiple people who can receive and respond to customers' messages, you will not be able to do that with a single phone.
We offer you a solution to fix these problems.