Google is taking actions to ensure brand safety for advertisers, Bing Ads monthly budget is scheduled to migrate to daily budgets this month, new ad extensions released by AdWords, experts talk about exact match type and more discussed in this week's PPC news.
Here are the top PPC posts from last week:
1. Monthly Budgets Will Migrate This April – Are You Ready?
By the end of this month Bing Ads will be shifting from monthly budgets to daily budgets. So, start migrating your budget before the automated migration begins.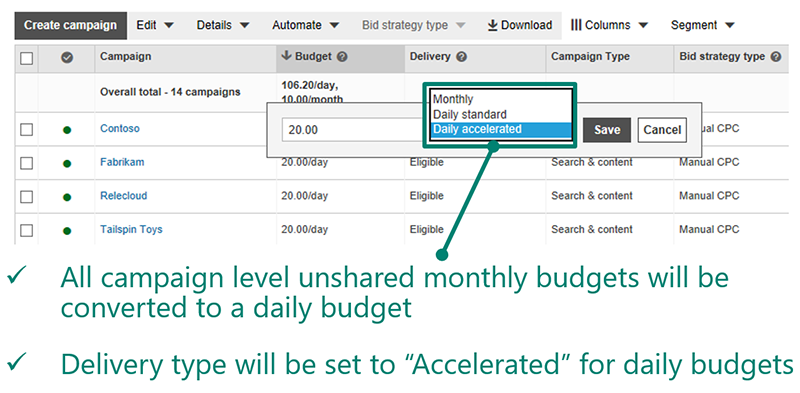 2. New measurement innovations unlock more store visits data
2 year after introducing store visit measurements, AdWords announced new innovations to provide more richer data set, new mapping initiatives to report more store visits to advertisers.
3. Paid Social Targeting: Winners and Losers
Melissa Mackey evaluates paid social media platforms and illustrates how Facebook is the winning paid social platform and LinkedIn, Twitter the losers.
4. AdWords Releases Five New Ad Extensions
Here are the five new ad extensions that have been quietly released. Martin Roettgerding shares what these extensions are and their objectives.

5. Why PPC Clicks and PPC Sessions Never Match?
Understand what clicks in AdWords and sessions in Analytics mean and how they never end up matching. Stephanie White discusses and helps understand why the discrepancy happens.
6. Debunking ratings in Google AdWords
Want to appear on the Google search results with a minimum of 150 reviews then here are the things that you must do.
7. How to decide 'Should I bid?'
Kevin Lee discusses how advertisers should evaluate whether to bid on your brand terms or generic terms and when it is better to let it be the organic traffic.
8. Dynamic Search Ads are now more effective than ever
New improvements introduced to DSA that allows advertisers to use expanded  description for  a deeper messaging, page feeds to ensure relevant products are displayed.

9. After ad boycotts, Google promises new reporting & review processes for upset advertisers
Google is taking serious steps to ensure brand safety, as a result of common concerns put across by advertisers about how their ads appeared alongside objectionable content. Ginny Marvin shares details.
10. Experts Weigh in on Google's Exact Match Targeting Update
Hannah Lennett discusses the new exact match change and how it is being perceived by the experts around the globe.
Related Links: