Learn about the new automated extensions in Shopping Ads, tips on adding negative keywords, an article on Automation eBook's Ad Testing chapter, custom columns in adwords and cool ad customizers function. From the key essential keyword strategies to why B2B's should invest PPC campaigns, this week's PPC domain saw articles educating about some unknown and unexplored AdWords features.
All this and many articles on PPC, collated for you to hone your skills.
1. Why B2B Companies Need To Get In The PPC Game
PPC isn't just a marketing practice for B2C companies. Elisa Silverman in this post, states that
61% of B2B buyers start the buying process with a web search
So, if you are a B2B and experiencing lead generation issues, you ought to adopt PPC as a marketing strategy. But before you hurry in starting a PPC campaign, read this post on the things you should do before and after creating a campaign.
2. What's In a Keyword? 5 Essential Strategies to Streamline Your PPC Campaigns
The power of a successful PPC campaign lies in the keywords you are bidding for. Knowing so, if you handle large accounts or multiple campaigns it is extremely crucial to review and re-review your keywords occasionally. Diane Pease discusses the key strategies that ensure a consistent account performance. One of the focus points being to research your negative keywords periodically.
3. How to Make a PPC Account Transition Smoother
The author discusses how to deal with handling a new yet existing account of your agency. An inherited account might be victorious but it brings along challenges that need to be met immediately. Don't speed up in incorporating your strategies yet, go through the data, research the account and then step further. Of course, don't put the client at the receiving end of your innumerable queries. Arrange for a proper transition meeting and your client will be impressed. More in this article.
4. How To Get The Most Out Of Your Google Shopping Ads
Google Shopping Ads simplifies the purchase decision for the user. For the advertisers it is a boon, as they can directly show their product width and depth. It also helps them understand which product gets best ROI. With such wide scope of reach, you don't want to miss a thing in your Shopping Ads. This post covers all the things that you should keep a note of, for a successful Shopping Campaign.
5. Tips For Search Query Analysis And Negative Keywords
Andrea Taylor discusses the importance of search query analysis for a powerful PPC account. Not only does it help get customer insights but also helps understand what new keywords you can bid on and what negative keywords you should stop your ad from showing. Read this post for all the tips that you would want to refer to for adding negative keywords and finding new keyword ideas.
6. Introducing automated extension for shopping ads (PLAs)
Time to say bye to Promo Text in your Shopping Ads and welcome Automated Extensions instead. Google now lets you display the information you have provided in your product feeds and show 'free shipping' or sale price related details instead of the static text.You can also make us of other shopping extensions if interested in showcasing a different feature. Note: Promo text shall retire by the end of September.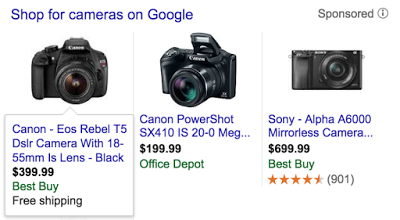 7. Custom Columns: Your Data, Your Way
How many of you have tried the Custom Column option that Google launched last year? The number is minuscule. The author in this post discusses how Custom Columns opens avenues to deeper insights from your PPC account. So, if you haven't yet tried this option and simplified your analysis, read this post to know how to go about doing so.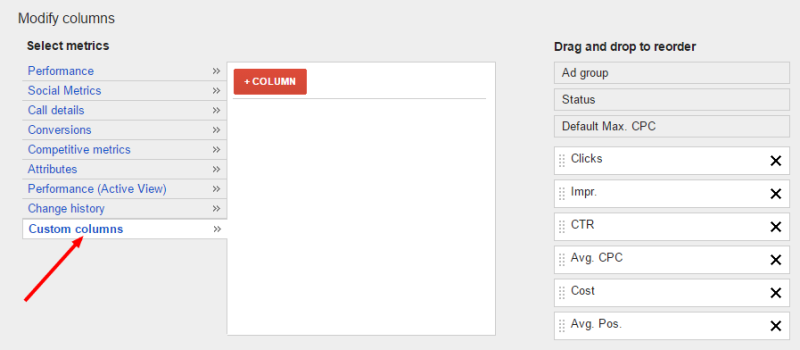 8. 3 Cool Things You Can Do with Ad Customizers
Margot da Cunha shares the three Ad customizer techniques that are great to put for trial.  With so many things to customize in your ad, you get to deliver more from just one ad. One of such ad customizers feature is the countdown function that lets you create a sense of urgency around your offering. To know about the other cool ad customizers, read this post and get started.

9. 6 Things CMOs Should Know About PPC
The ever-changing PPC landscape requires CMO's to play around with their marketing strategies as well. All this for the need to remain invincible in your online presence. Michelle Morgan shares the key things all CMO's must consider when developing or optimizing PPC strategies. Read this post to learn more about it.
10. Using Attribution Models To Optimize Your Bidding Strategy
This article shares the areas of optimization to improve your campaign performance and ensure that the same is sustained. Of the three areas to work on, namely ad text, negative keywords and AdWordse extension, the author points that it is the 4th pillar i.e., the free attribution modelling tool that is his favorite. He further discusses the role it plays an how significant it can be for advertisers. Read this article to explore more.
11. Preview of Automation eBook : Brad Geddes
Become learned about Ad Testing, through this post which details out the chapter on the same written by Brad Geddes, Author of Advanced Google AdWords. You can also download the book or order for the hard copy to read about other crucial topics as well. For now, read this post to know what are ad tests and how to run them?

Related Articles: