Adobe Digital Index gives valuable insights from the digital advertising industry, in their Q2 report. A lot is covered here which can be considered while building up your digital marketing strategy. You can get indepth information on search and display advertising busines, effects of Google's algorithm changes (Mobilegeddon), ad spend across devices and more.
You can view the entire report here
But before that you can have a look at the synopsis of the report:
SEM spend increased by 6% globally, with North America and APAC both up by 8% YoY. The CTR rose by 9% and CPC by 6%.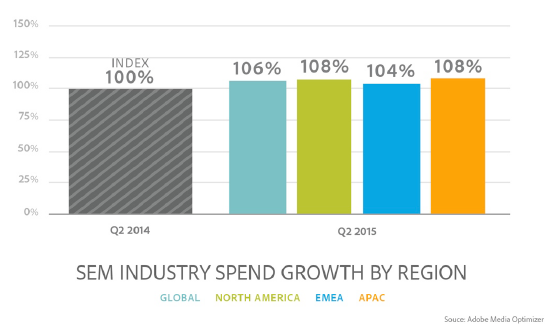 With Google prioritizing mobile friendly sites in organic searches, resulted in 10% drop in the organic traffic. Mobilegeddon evidently had a negative effect on sites with low mobile engagement.
The travel industry witnessed 39% YoY growth on CTR whereas auto sector realized an increase of 15% in enterprise CPC.
Display ads which usually had less CTR saw a hike of 23% YoY. This shows how marketers are now relying more on visually appealing ads and increasing their spend.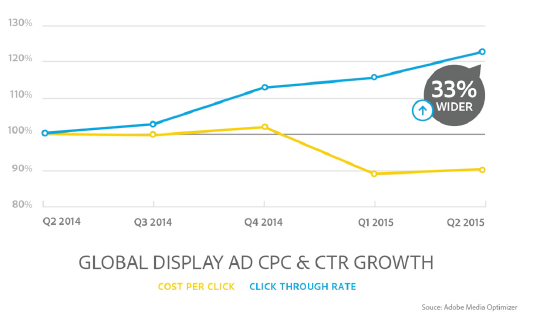 The RPV (revenue per visit) of mobile visitors is low in comparison to desktop visitors. Mobile visitors engage with the site for lesser time, leaving the opportunity to improve user experience on mobile