Starting 10th Aug 2015 Google has restricted unsupported, unauthorized, and unpublished usage of autocomplete API.  What this means is that developers who had incorporated autocomplete feature as a 'service offering' independent of Google Search, can no longer do so. This is bad news for developers building interesting apps using these APIs.
Google Search has long been considered the source of upcoming keyword trends. Using the autocomplete feature, many websites had been offering insights on the same. So, basically the free keyword research tools that we were earlier referring to can no longer offer this key data to us. Companies that offered keyword research tool independent of this API have not been affected by this decision, but the ones that do have been impacted.

Understanding the value of keywords, it is difficult to sit in an enclosed group and figure out what keywords concern your business. At such an instance, you rely on the platform that has all the information that you would want to know. Now, with that option being taken away, you must be wondering what options you are left with.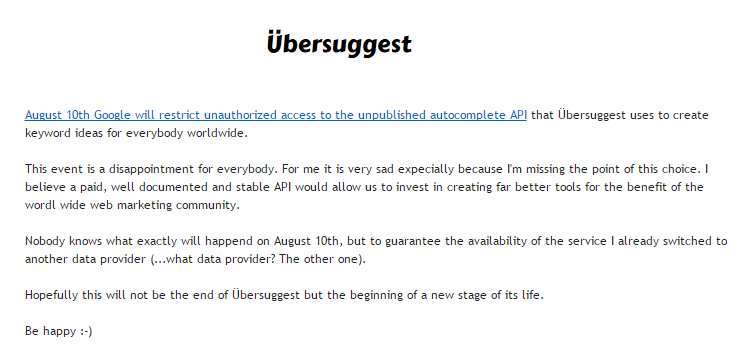 Many such websites have started referring other search engine platforms to gather information on related keywords. The one drawback and that too a major one, is that the Quality of the keywords has definitely dropped. The only other way to do it, is to find related keywords through Google Search directly. But to literally think of manually working on it and for the innumerable keywords is simply unimaginable.
What is going to add on to the trouble is finding keywords irrelevant to your business i.e., Negative Keywords. Being an essential component of paid campaigns, you can't forego the importance of negative keywords. But with limited access to valuable source, you probably have to accept suggestions given by available options.
So, while earlier you could get an array of negative keywords with a single click which you still can, the same might not have the same impact as earlier. Other search engine platform can also offer suggestions but as their reach is limited the keyword that they would suggest is basis the customers using that platform. Where Google is the leader in search engine market, the data they would have shared would have met advertisers regional requirements. With others their global reach is less impressive!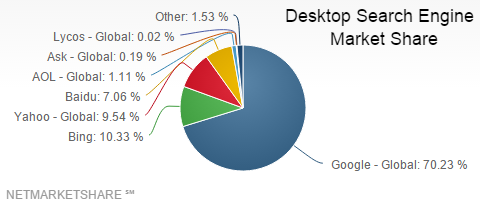 For instance if you sell running shoes and are looking to block any irrelevant clicks, you currently get the following options (example from keyword research tool, Ubersuggest)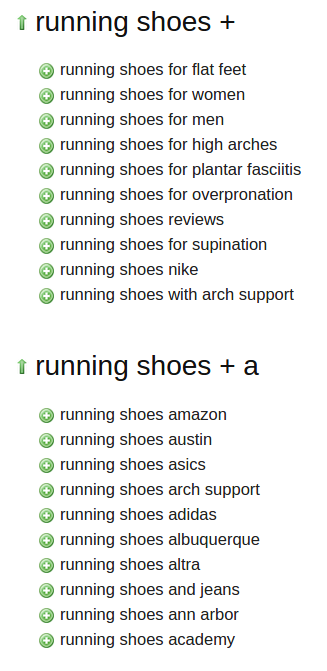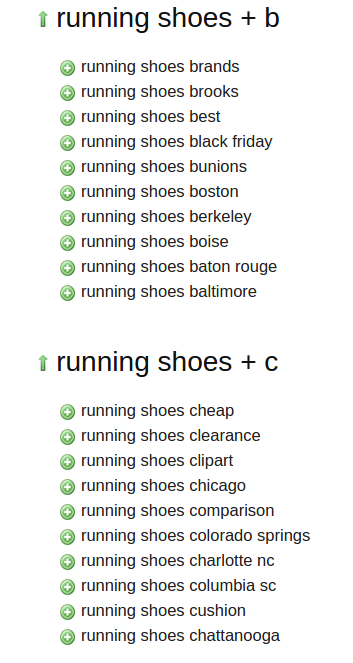 You might think adding "black Friday" "baton rouge" etc. as negative keywords will meet the purpose. They might! But what about the other set of keyword data that has got missed. The data that only Google knows. The data that could block your ad from showing for irrelevant search terms.
Made you think hard, didn't we?
Though you can still access information but the wide reach Google Search has cannot be outnumbered by any other platform. Using the recommendations of available keyword research tools is one such option and the other will need the businesses to spend more time doing some hard on-ground research.
Note: Karooya's Negative Keywords Tool is now Free for accounts with ad spend less than $10,000 per month. Save 10-20% of your search ad spend for free. Sign up and start saving your ad budget now.
Related Links