Have a new landing page that you wish to add to your active ads but do not want to delete that ad? Here is how you can make bulk edits to your existing set of ads in AdWords Editor.
The Problem
In AdWords, if you make edits to any component of your ad, then it automatically creates a new ad and deletes the older ad. If you wish to access those ads for historical insights, then you have to change the view option to 'All Ads'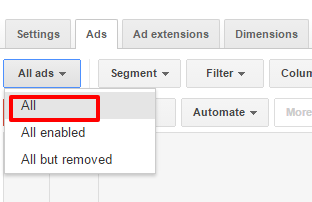 Additionally if you have more than one ad to which you want to apply those changes then it become all the more tedious. Going to each ad to edit the landing page can take quite a lot of your time.
The Solution
In AdWords Editor, you can make bulk edits to your ads in a non-destructive manner. With this approach you can quickly create new ads with updated URL without deleting the existing ad and creating a new ad with updated details.
Here are the quick steps to do so:
Step 1: Filter the ads for which final URL needs to be changed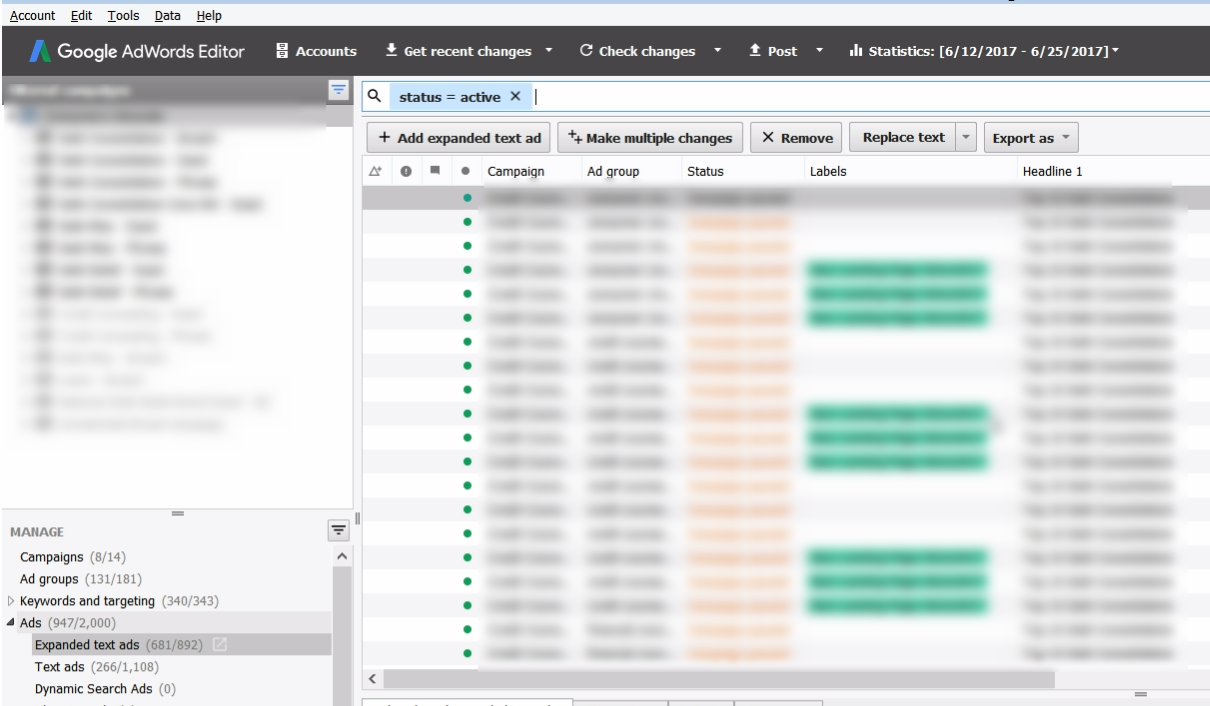 Step 2: Export the ads with "Account > Export > Export Current View". A new CSV file is created.
Step 3: Change the final URLs to the new landing page URL in this CSV file.
Step 4: After making the updates, before importing the file, remove unnecessary columns clicks, impressions, CTR, CPC, etc. from the CSV file.
Step 5: Before importing the file change the import settings. Click on 'Settings' in the top right corner of AdWords Editor, and update the importing option to the below mentioned setting: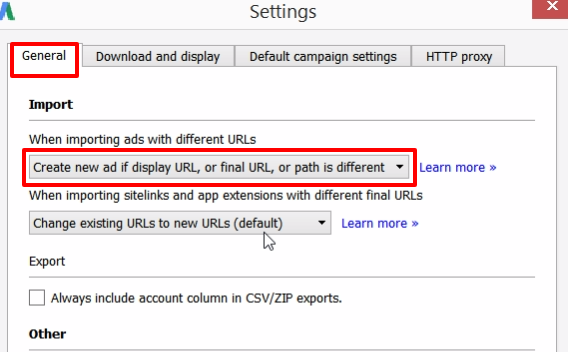 Step 6: Import the new file by clicking on "Account > Import > Import from File".This step will create new ads in the account with updated URLs.

Note: To make it easy to track the performance of the newly added URLs, you can assign these new ads a new label before you upload the changes.
Related Links: