This week's PPCChat session was hosted by Akvile DeFazio. PPC experts discussed about facing challenges while using Facebook and Instagram video ads, feedback on Facebook's Video Creation Kit, using shorter vs longer duration video ads and more.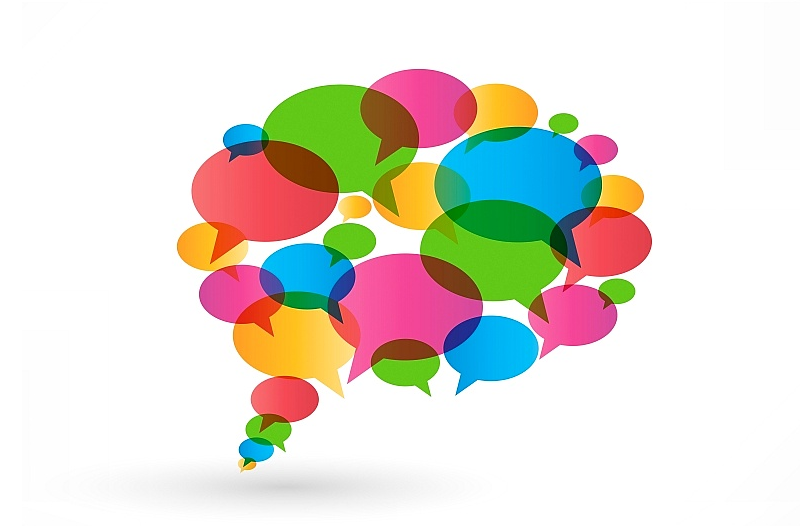 Here is the screencap of the discussion that took place.
Q1: To better direct our conversation, are you currently testing video ads on Facebook and/or Instagram? If so, are you seeing success over static image counterparts?  If not, how come?
I'm learning that video ads don't perform well on Lead Gen Ads in Facebook. Static is better for me. – @clickflickca
We're testing them in both channels and have seen impressive increases in CTR, engagement, leads, and even conversions, coming from our video ads, though some of the metrics vary by campaign objective. – @AkvileDeFazio
Very limited video testing, mainly due to lack of video assets. When I've used them they've done well. – @robert_brady
we definitely are, and we are seeing better engagement over static image. I wouldn't say we have stat sig data on better 'success' but much higher reach and engagement for sure. – @JuliaVyse
No I am not unfortunately. Mostly because I'm still trying to convince clients video does not have to be expensive and is the next step for them in advertising. – @StephanieErne
I don't know if I'd say I'm testing But yes we are using them. We like using them in the upper funnel and prefer moving them lower in the funnel with watch % rather than a static image "engagers." Viewing is more engaged than a "liker" – @markpgus
Yes, LOVE video ads! I've seen a lot of success running them in prospecting campaigns with brand awareness objective and interest-based targeting. Success defined as % video watched and click throughs. – @ericdfarmer
We don't see more clicks, but the clicks we do get are more engaged on the site. – @amaliaefowler
Definitely want to… but just a case of getting the creative together. – @HayleyDeee
I have not done a ton with video ads to date, hoping to get more opportunity to do so in the very near future! – @NeptuneMoon
Yes, on both. Performance has been a mixed bag. – @JonKagan
We do for clients, especially if they don't have a strong brand in market – @duanebrown
We currently aren't running video ads on Facebook or Instagram. The video ads we've run in recent years have just been through AdWords, and not all clients are interested in running video ads (or don't have the creative resources). As for our Facebook campaigns, they've just been image-based campaigns so far to target top-of-funnel and geographic audiences. – @marccxmedia
Q2: Sounds like creating video is a top one. What are some of the biggest challenges that you are facing when it comes to Facebook and Instagram Video Ads?
Sometimes it's just the simple creation of the video content itself. Do we want professional/polished or raw footage for content.  – @clickflickca
creating video, getting clients buy-in, and actually getting good quality video from people – @amaliaefowler
For us, video is often met with hesitation bringing it up to clients that have not yet created any video content. Many believe they need more budget, staff, and high end equipment to product, when in fact, that's a misconception given the tools available. – @AkvileDeFazio
I am stubborn, and have trouble accepting auto-start/non skippable video ad units as a good measure of success  – @JonKagan
production cost mostly, with a side of Facebook giving different advice to me vs the creative team. that's not cool. – @JuliaVyse
1. Getting the creative to align with the overall objective. 2. Getting good creative. – @ericdfarmer
Having assets available or the ability for them to be created is the first challenge. It often just stops cold there. – @NeptuneMoon
I've found that budget for video retargeting on Instagram or Facebook is a much easier approval to get before dipping into prospecting. – @JoeButch
Getting a video that would get approved. I personally would love to run raw video, but that's more difficult to pass through management as they view it as low quality… and of course they won't spend  on something professional  – @markpgus
without a doubt the video creation itself…figuring out the creative direction, timeline priority, etc – @jlash_digital
Sometimes clients have not thought about video and don't have the assets ready. Or do't have the means to make a good quality video. – @duanebrown
Again, it's whether clients come to us for AdWords services or Facebook Ads services. And also what creative resources they have when it comes to video. – @marccxmedia
Besides the creative part. Clients seem to think it is not for them and only for the bigger brands. Also they sometimes lack creativeness themselves so it is hard for them to imagine what a video should look like. – @StephanieErne
Q3: FB recently launched their Video Creation Kit in the ad level where you can use images & easily create your own video ads using special fx. Have you tested it out yet? Great for launching while waiting for new client video assets or if your clients don't have any.
If you mean taking existing photos to animate video, I think it's great to have those options. – @clickflickca
nope, out clients to shell out $ for 3rd party, for reasons I can't explain. – @JonKagan
I have not used this personally, but would love to hear from those who have. Has anyone seen any good examples of these video ad types live? – @ericdfarmer
Last week, we created some new ads for a client that won't have new video assets until mid-next month using this new feature. While it's a tool w/ minimal features, it does the trick. Image vs Video early results:
CTR: 0.68% vs 2.29%
CPC: $1.79 vs $0.59
We haven't tested it yet, but based on our PPC clients in general, they tend to prefer their in-house creative teams for creating image and video content. – @marccxmedia
Didn't even know this was an option. Missed the announcement on it. Good to know. – @duanebrown
Haven't tested. Would love to see an example of what someone has created! – @markpgus
That sounds like a great way to convince clients with data to put budget into video creation. Most love seeing their own data to make these types of decisions rather than benchmarks. Dip their toes in, before jumping in. – @LisaSanner
You can also use a GIF as a video in FB advertising. We have done some of these for restaurant clients and the engagement was good. Highlighting new seasonal menu, drinks, etc. – @NeptuneMoon
I'm always afraid it just looks shitty and pasted together… but I now figure I might be a bit biast and should give it a try first – @StephanieErne
I test using an FB ads template to turn images into video and got a CPL that was 1/3 of the static image ad w/ same copy/using the first image in the video. – @Pamela_Lund
Q4: While we have many variables in play, from campaign objective to our audience targeting, overall, have you seen more success using longer or shorter duration video ads? What time length has been the most successful for you?
Short form is best. Less than 3 mins. Anything higher they can just go to youtube.  – @clickflickca
Typically, videos b/w 15-30 sec work best on FB for us, however, we do also test 60-90 sec videos that tend to perform very well when telling longer story. (e.g. customer testimonial, brand story) For my B2B clients who use ABM marketing and target specific accounts, and have complicated funnels and products, longer = better for us. Explainer videos have done really well. For other clients, 15 seconds has been ideal. Regardless, we aim to put our best foot forward in the first 10 seconds of each video because no matter how interesting, entertaining, useful a video is, a large % of people begin dropping off after that. In addition, did you know? According to a Canadian research company, the human attention span was 12 seconds prior to the year 2000 (~beginning of mobile revolution) and now we're down to 8 seconds. We don't have much time to thumb-stop & captivate users. – @AkvileDeFazio
For my B2B clients who use ABM marketing and target specific accounts, and have complicated funnels and products, longer = better for us. Explainer videos have done really well. For other clients, 15 seconds has been ideal – @amaliaefowler
I've seen good engagement with 30-60 second videos, but I do think this is because of the targeting. Due to excellent targeting options, I think it's worth testing any length because any could potentially work. – @ericdfarmer
Depends what the end objective is. If it's to qualify someone further down a funnel where you are retargeting via watch% longer videos are going to be better as the 95% watch is SUPER qualified and 50% is still qualified too. However the content needs to be A+ – @markpgus
More success with shorter, though I think that more has to do with a brand figuring out what content people want to see in video. – @duanebrown
I like the YT strategy. Longer video, for better confirmation of engagement/interest. – @JonKagan
Q5: What are some of your favorite video creation and editing tools/apps/software?
While there are many out there, some free and freemium video editing apps that we use and often recommend are (available in the App Store and Google Play):  Stop Motion, Studio, InShot, FilmoraGO,  VidLab, Legend, Boomerang, Timelapse. If you're interested in creating Cinemagraphs (a creative that combines for still photos and videos), highly recommend checking out @Flixel. These turn out stunning and are certainly eye catching and thumb-stopping on screens. If you prefer to use your Mac, iMovie is also a solid go-to for video editing. – @AkvileDeFazio
FB video creator, biteable, moovly – @amaliaefowler
Adobe Photoshop!  – @clickflickca
Q6: Did you know? According to DigiDay, 85% of Facebook videos are watched without sound. How are you overcoming this hurdle, to get your message across visually, textually, and acoustically?
While ad copy and visuals are standard practice when it comes to video ads, adding captions is crucial, especially given this stat. While you can upload an SRT file, we find it more efficient to have FB auto-generate captions. What if you depend on sound to get your message across? We had that come up as a challenge earlier this year with a client that sells noise reducing window inserts. A customer sent in a really great before/after testimonial video and it spoke volumes as to how well their product works. We then had the client add the sound wave file into the video using branded colors, not embellishing anything, and it's been extremely successful in visually conveying sound. Plus, converts super well! – @AkvileDeFazio
I edit the FB generated captions – @amaliaefowler
Use YouTube as well! Where the volume is turned up ALL the way. – @ericdfarmer
Q7: What metrics do you use to determine the success of your video ads?
Depends on the campaign objective, however, we also look at reach, engagement, clicks, CTR, ThruPlays, Video Watches at 25-100%, and total video plays. – @AkvileDeFazio
Depends on the client and the goal of the campaign, like anything else. – @amaliaefowler
Does depend on the objective which is why it's fun to test the same video creative across multiple objectives to see if success metrics are better in one over the other. – @ericdfarmer
I almost exclusively use video top of funnel so usually watch %. In these campaigns though I feel like the creative is equally as important as the targeting. Because it's less of an offer, the content and how it's presented needs to be top priority! – @markpgus
Also benchmark organic & direct traffic before launching video campaigns. Good campaigns tend to boost these stats even if there's no click through traffic from the ads. Don't want to assume campaign didn't work if you just look at ad stats. – @Pamela_Lund
Video view length, CTR if people click on the ad, & sign-ups resulting from said ad as it was a lead gen video ad (among others). – @marccxmedia
Depends on the platform, but i prefer 100% view rate, and assisted impression/traffic reports – @JonKagan
Facebook – Depends on objective and bid model but typical upper funnel reach, VR, CPV, CPM, CTR, and CPC YouTube – CPV & VR follwwed by earned views, card & CTA click volume. Programmatic Video – Close eyes & Pray – @coryhenke
PPCChat Participants: