This week's PPCChat session was hosted by Amy Hoffman. PPC experts discussed about Google Analytics, using it to improve paid search campaigns and remarketing campaigns, building audiences and more.
Here is the screencap of the discussion that took place.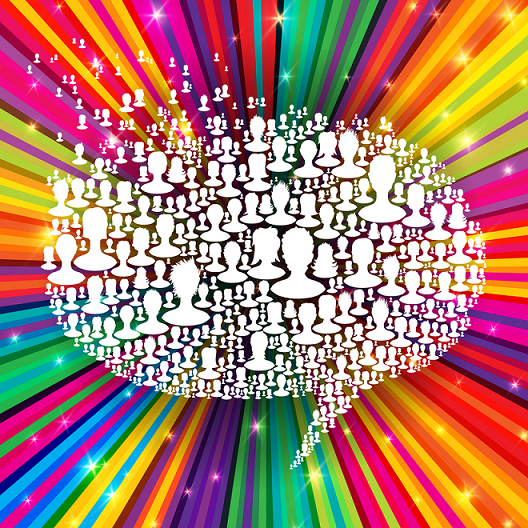 Q1 Which do you prefer? Google Ads conversion tracking or Google Analytics imported goals? Why?
I don't have a preference, it depends on the setup and needs of the account. Both have their place. I think I tend to set up both just to have more data points to compare – @KantJungRand
I've always used Google Analytics. Lately been thinking about which is actually better. But Google Analytics is just easier and faster so I kinda stick with that one. But I am very curious to what you guys have to say about this. – @StephanieErne
Google Analytics – no need to add additional tracking to pages – @andreacruz92
It depends on the client and the goal. For form leads we use Google Ads conversion tracking (but have a goal set up in Analytics as well). For calls, we import goals from Analytics to Google Ads because our call tracking system works better with Analytics. – @amaliaefowler
Import dem goals (if you can, you're using Analytics, etc etc etc) I'm all about "one true source" of data and building off that – @ferkungamaboobo
I tend to prefer importing GA Goals – a bit more streamlined and keeps naming conventions similar. –  @alexpeerenboom
I'm a big fan of using Analytics, that way all of the reports are consistent but the time lag for import is a pain –  @Hoffman8
Always import from GA. Fewer tags make things simpler. However there are no ways around somewhat using Google Ads too (calls from ads) –  @markpgus
Google Ads reporting if GTM is in place to set up easily. Otherwise GA – @timothyjjensen
Since I started doing everything (or as much as possible) in GTM, I've come to prefer Analytics goals. Easier setup (and just a single setup), imports into Google Ads, and compatible with Google Attribution beta (which I'm still getting into). – @akaEmmaLouise
both. I have clients who are SUPER into the store visit conversions, and I use the Google Analytics goals for most things. – @JuliaVyse
We tend to use Google Ads conversion pixel tracking, but a few times, we've worked with goals imported from Analytics. Using the former keeps everything internal, so to speak, and the latter may result in duplicate counting. – @marccxmedia
I am a loyalist to GA conversion tracking. I prefer it so I can house all inbound traffic conversions data together, so there is no questioning it vs other sources – @JonKagan
Q2 Aside from importing conversions and lists, what's your favorite way to leverage Google Analytics to improve your Paid Search campaigns?
Reviewing the multi channel funnel reports – @andreacruz92
Multi-channel funnels is pretty awesome for seeing how channels/campaigns interact at various points of the funnel.  – @timothyjjensen
My custom placements report for display network. It's allowed me to build a list of managed placement campaigns that actually have good time on site. That and scroll event tracking for PPC landing pages – @amaliaefowler
Time Lag report, Assisted Conversions, Multi-Channel Funnel, and New vs. Returning are probably top for me. Great for showing customer journey and creating full-funnel strategies. Page speed and bounce rates are also helpful to diagnoses when something goes cray. – @akaEmmaLouise
When adding new KW, I like to look at session duration and avg. pages viewed to see if traffic looks like it's quality. Good early indicators. Last but not least, site search data is helpful to see what ppl are trying to find but can't to identify content opps – @Hoffman8
Time Lag, Path Length….. basically the entire Multi-Channel Funnels tab. It helps you see a different picture. I like leveraging this to support Top Funnel activity and Audience Building… Also the Attribution Model Comparison Tool – @markpgus
I have a Google Custom Search Engine and feed the queries into GA. This gives me add'l keyword ideas for paid search – @KantJungRand
The soft conversions you do not import to Google Ads. And before the update I used annotations when I made significant changes. So glad we can do that in Google Ads now. @GoogleAds would be even better if the ones in Ads were automatically imported in Analytics – @StephanieErne
I also like looking at time lag, the % of conversions ppc drives in comparison to everything else, and multi channel reporting.  I've also used search query data to create many a FAQ page  – @amaliaefowler
I like to dig deeper into G Ads traffic in G Analytics by applying second dimensions like "Device Category" to see more how users of different devices behave after clicking on ads. – @NeptuneMoon
We haven't really utilized Analytics in Paid Search campaigns outside of importing goals and custom audience lists. – @marccxmedia
I am a mega geek on audiences. I use it to research visitor demographics and behavior, to form targeting lists in the engine. – @JonKagan
Q3 Aside from importing conversions and lists, what's your favorite way to leverage Google Analytics to improve your Remarketing campaigns?
I like segmenting my audiences based on events, pages per session, bounce rate, time on site… the list goes on and on. It all depends on what the numbers look like – @andreacruz92
the time lag & cohort analysis are great for determining time frames around rmktg audiences. I also like the flow reports to look at the natural progression of site visitors & how they self select into content. I like to monitor return visit trends through a view segment when you activate or expand remarketing. It allows you to monitor if you're driving incremental or ppl who were going to come back to purchase anyway. –  @Hoffman8
My most recent obsession is using time on site filters in audience creation for non-converting users. Has gone a long way in boosting RLSA performance by cutting out accidental clicks or unqualified users – @akaEmmaLouise
Create Audiences and get nerdy. I don't know how to talk about this in such few characters! Utilize UTMs and build Funnels. Based off Goal completions, utm_content page duration. SO MANY OPTIONS! – @markpgus
Using GA to really see where people are falling out of your funnel and then digging deeper into that spot in the funnel. Checking from multiple angles – time on page, time on site, etc. Comparing this to non-paid traffic can be enlightening too. – @NeptuneMoon
That so depends on the amount of traffic. I like to make loads of lists and ad them in Google Ads as 'observation' first before actually bidding differently on them. Once made a list out of all mobile traffic and targeted this list only on desktop in Google Ads. – @StephanieErne
Using GA audiences for RLSA can start actually expanding our audiences if we start to broaden the kinds of queries we're targeting as long as we've seen extremely high site engagement from a prospect. – @zackbedingfield
Q4 What are your favorite audiences to build in Google Analytics?
audiences that take both (1) who and (2) what into account. So audiences that differentiate (1) people by demographic or buying intent, and then (2) layer on actions they've taken on the site moving them down the funnel such as cart abandonment, on site >10 mins, etc. Doggone it, there's a 3rd part to that too… time. Segmenting audiences into 7 day, 30 day, 90 day windows (or whatever works for you). – @PPCKirk
users to started to fill a form and left, frequent visitors, device overlap – @andreacruz92
As @markpgus mentioned * Remarketing lists from other sources w/ more demographic info to expand reach & inventory  – @Hoffman8
non-converters, specific page viewers, traffic source data for campaign retargeting, video viewers for SURE – @JuliaVyse
My favourite audiences have to be the ones that combine funnel behaviour I want to see and exclude behaviour I don't want to see. IE – visits to page a and b excluding anybody who has visited career pages + time on site. I usually have 5-6 of these per account Y test – @amaliaefowler
I like crossing demo with interests and time of day. So I know exactly when 'Steve' is wasting time watching cat videos on YouTube – @JonKagan
Honestly this is why I'm excited about the Microsoft audience network LI targeting. IDC if it performs, I just want cheaper clicks to build audiences. They're cheaper than GDN?? Cool I just want a cheaper way to pull in the LI Targeting Data! Take purchasers of a certain product and dive in the data to see what they typically purchase in a following transaction… BOOM Hit them with it! For people that have already purchased/converted think about dedicating budget to showing testimonials to help shape their opinion of the product/service. Great for supplements for example where someone can think they don't feel a difference – @markpgus
Kinda repeating but non-conv visitors with layered criteria. For EDU clients, I segment by program (based on pages viewed), others are time on site, L7D/8-14D/15-30D, get as detailed as possible while keeping audience sizes large enough. Segmented converter audiences can also be great as seeds for Similar Audiences. Thinking obvs about lead gen where upselling/cross-selling isn't always possible. – @akaEmmaLouise
Different amount of days in the list to keep showing fresh ad's. Different buying phases if can be determined. Of course converters and bouncers. And when selling on events like halloween use that list the year after again. – @StephanieErne
Layering in engagement data is a nice benefit of creating audiences in GA – @timothyjjensen
Some audience lists we've built in Analytics have focused on new vs. returning users who visit select pages in a session, and from there, we've retargeted them with display ads. – @marccxmedia
Most powerful aspect of audiences is exclusions, I think. Doing your best to drop people off of lists when it stops being a net positive for them to still be on it. – @NeptuneMoon
Q5: Do you use the multi-channel funnel reporting? How does it influence your strategy & how do you communicate the info to stakeholders?
Multi-channel funnel reports are particularly helpful for proving value of TOF traffic that's harder to associate with revenue/leads (e.g., showing impact of social). Can be unwieldy to work into reporting, but I do try to pull highlights when it makes sense  – @timothyjjensen
I don't typically report on multi-channel funnel, but will consult it internally and will reference with clients in specific cases to explain a certain strategy or anomaly (e.g. spotify ads — no direct conv but we can see its role in the conv process) – @akaEmmaLouise
We use them in various ways. One example would be keeping an eye on assisted conversions and communicating if directionally significant (I.e., if attribution model isn't fairly showing value of channel based on assists as well).  – @PPCKirk
I don't report on it regularly if that's what you're saying. It is the basis of a strategy. What's the time lag and path length? How many steps should I have in my funnel and how aggressive do I need to be in presenting them content? THIS. Well they actually come back organically or through these 3 other channels before conversion so let's invest in TOFU knowing the direct ROI might not be there. And consider using a First Click Attribution model when trying out new TOFU strategies – @markpgus
I like to highlight multi-channel reporting especially when introducing TOF strategies. It's like my backup! – @amaliaefowler
I specifically do this with a client who uses us for media, a separate retargeting agency (hi Criteo! you black box badasses!) and have lots of organic traffic through their app. multi-channel is an life-saver for getting clarity. – @JuliaVyse
We like to review assisted conversions to see what media actually makes sense to invest in further – @JonKagan
I like to share insights from the multi-channel reports to show value for campaigns that are driving a lot of assisted conversions to help move the focus away from last touch if the brand is focused on growth. Not to bring it back to remarketing but… the multi-channel reports can give insights into where remarketing efforts are likely to be successful (following up on campaigns w/ high assisted conversion) + when to remarket (time lag). – @Hoffman8
I love creating campaign for a specific step in the funnel. Like specifically using Google Ads to attract new customers, or to close a deal. Also makes it easier to manage a campaign and optimize it. I find looking at al the steps often makes me indecisive. In reporting though we always show assisted conversion value. But when talking to clients I usually walk them trough the first and last attribution model and show them ROAS. And I show them the most uses funnel paths, so they can get a better understanding of it. – @StephanieErne
We don't have much overlap between PPC and SEO clients, but for the main overlapping client, we work to drive reservations via PPC and brand/location awareness via SEO (ideally resulting in some reservations). And we have weekly reports (one for SEO and one for PPC) for said client, along with a monthly and quarterly SEO report to update said client on the fruits of our SEO labor. – @marccxmedia
As one example, worked with a client promoting class signups, and many final conversions occurred through email. However, MCF showed that paid sources were contributing more heavily to getting them into the funnel – @timothyjjensen
Q6 If you had a magic wand, what's one thing you would change about Google Analytics?
My GA wishlist: (1) the ability to edit faulty data for account owners HT @timothyjjensen (2) Unique User (+ IP) reporting. C'mon Google, we know disallowing it is just a show. Please can we have it? (3) Our organic keyword data back. – @PPCKirk
The ability to fix faulty data from the past – @timothyjjensen
I'd like to see my remarketing lists be available for all media, regardless of targets I set. That, and more indepth/easier to access info on GDN/Gmail/YouTube.– @JonKagan
I would really love if it captured personally identifiable data like a CRM 😉 …but since that's out of the question, I would be happy if I could have view segments for every report to slice and dice all the data. –  @Hoffman8
I would bring back organic keyword data. The power of that data along with paid query data was immense. I still miss it. – @NeptuneMoon
RETROACTIVITY! Fixing data I know was collected improperly. – @amaliaefowler
The ability to add more than 1 secondary dimension right in the interface without having to create a custom report– @andreacruz92
This is more of a Zuck magic wand, but I'd love cross-platform auto-tagging with EERRRRRYHTANG! Facebook, LinkedIn, Twitter, Quora, Ello which shouldn't even still exist, Oath, Rogers, all of the THINGS! – @JuliaVyse
Back-populating new audiences!! I realize this is a technical thing dealing w/ cookies and whatnot, but if you've already got someone in a general "all users" audience, how hard is it to know they fit into this new, specific audience, too?  – @akaEmmaLouise
PPCChat Participants: