This week's PPCChat session was hosted by Natalie Barreda and the  discussion was about YouTube advertising, when advertisers decide to opt for it, targeting tactics, brand safety and more.
Here is the screencap of the discussion that took place.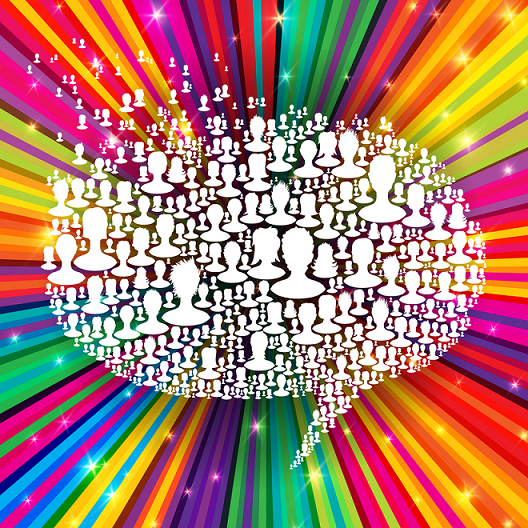 Q1: Let's talk about getting on to YouTube, at what point do you decide your next growth opportunity is to expand into YouTube? What is the ideal scenario for expansion into YouTube?
I actually consider it from the get go, if it is a non-brick and mortar location, and isn't a "known" player – @JonKagan
If marginal CPAs on non-brand are high, you have ok assets (UGC-style can work), you have a solid remarketing pool, then you should move into YT, esp. using TrueView for Action. ie if the expected CPAs on TrV for Action w/ tight targeting > marginal CPAs for search. – @chrisbarcinas
It doesn't have to be a growth opportunity. It's where people are now. People are cutting the cord. I don't know anyone cutting YouTube. – @MilwaukeePPC
When I have covered all options with search, shopping, DSA/remarketing. Then I look at YouTube or other channels. Lowest hanging fruit first. – @duanebrown
Q2: What are the most common objections you hear about expanding into YouTube? How do you overcome these objections?
These are always the same old; "cost of production", "time to produce" & "does it even work?". We say, you can produce for next to nothing, you spend more time making lunch than you do on some production, & we show assisted conversions and brand lift to show success. – @JonKagan
The biggest obstacle for lead gen organizations is difficulty in generating leads or documenting assists. Has anyone used chat for lead generation as the CTA? – @dotcentrex
Getting the actual video content. People think they can create one video and blast it for 6 months. You need content planning to make fresh videos pushing campaign and business objectives. – @MilwaukeePPC
I'll bite on this with my reservations: I have deep concerns about the user experience on YouTube ads – Aint no one seeing an ad and getting a positive brand sentiment out of it. I just want to see sports highlights. This is in stark contrast to some social display where you're in a passive consumption mode, and in stark contrast with search ads where you're providing the answer to the query – @ferkungamaboobo
Usually budget more then anything or lack of video. Work with client to put . money aside and figure out how we can create video content. – @duanebrown
Best way to efficiently find ONLY YouTube videos that allow ads? Trying to find placements for a niche B2B client – there are definitely videos out there that fit what I want to target, but only a small percentage allowing ads. – @timothyjjensen
Q3.1: Some of you have already mentioned this challenge about creative assets, have you ever used YouTube Director On Site? What has your experience been?
So we actually got to pilot it. On paper, it is awesome. In reality, it is a mixed bag. Because they outsource to a local 3rd party, we find the quality varies from place to place. – @JonKagan
Q3.2: If not, what other resources do you use if obtaining creative assets is a roadblock?
I'm very lucky to live with a genius videographer. Together we can help take cuts from webinars and leverage existing assets into simple, effective videos. Use what you've got! – @JuliaVyse
A few online services let you create video out of assets. Have not tried any but always think about them should a time come. – @duanebrown
Q4: You guys bring up a great point and it's all really about the user experience on YT, so what are your go-to targeting tactics and best practices when setting up a YouTube campaign to make sure you provide the best experience?
Audience Audience Audience. We show that TV is "spray and pray", where with YouTube we can carve out a much more niche and qualified audience, and truly track their engagement. – @JonKagan
Start with remarketing and exact placements first. Then slowly expand reach with custom affinity audiences until I (if I want to) get to broad audiences. Changing video content to speak to each user segment as my audience broadens. – @MilwaukeePPC
One note about targeting – you might not be reaching who you think you are. I have a Youtube account but I never watch anything for me, it's my kiddo watching things. – @NeptuneMoon
First we find videos directly related to our audience, and determine if a masthead is part of the buy. If it is, we're doing a branding play and need to drive awareness without pissing people off.. if there's no masthead and it's to drive a product, we get smaller segments in our geo's and start light testing. 7 days before full launch to get the resonance we want. Instead of reach first, engagement first. videos to 75% or more. Finally, test test test. If you have an audience that seems like it fits but they don't respond, pull it. it's not worth it. …and build your audiences!!!!! – @JuliaVyse
Q5: So overall we all use YouTube for branding, so when you're doing this, how do you measure impact across your digital channels?
We look for assisted site visits down funnel, in organic, sem, and direct. @JonKagan
We measure impact directionally by increasing our YouTube Spend either geographically or to a specific audience while comparing against organic KPIs and paid media improvement. Brand search on G and YT search, as well as G Trends is also a great place to look for halo impact. – @coryhenke
Measure earned metrics: views, shares, likes, comments, subscribers. You can use those as remarketing audiences too. Also create YouTube ad view audiences and add them as observation audiences to all search campaigns to see impression lifts.- @MilwaukeePPC
Assuming the budget is sizeable enough, you can check your branded traffic (a version of a brand lift study). There's a correlation between awareness campaigns & organic brand lift. – @timmhalloran
Brand Lift studies can help. And Data Studio can help show the impression life (or not) of brand terms during YT campaigns. If you're doing social listening too, all the better! – @JuliaVyse
Q6.1: As of late, Google has provided new levers for advertisers to leverage while advertising on YouTube? What are you most excited about and why?
Audiences on TV screens will be fun. Just to test the device metrics first. I know I have watched a lot of YouTube on Xbox.- @MilwaukeePPC
The reach planner is a cute toy, nothing more. I am liking custom intent audiences. I am giddy for YT TV, it is what googlefiber should've done years ago, but I really need to see it in action first. @JonKagan
Q6.2: If you've already started leveraging some of these updates, what have you seen the best results from?
<No Answer>
Q7: Some of you have already mentioned this, and let's be real – this is what I'm REALLY excited about. Those of you already buying connected TV programmatically, what are your thoughts about YouTube's newest targeting option to buy inventory on YouTube TV?
We are, but the reporting is spotty. I think YouTube is going to close the reporting gap, and help justify a better funneling of funds. – @JonKagan
Very interesting. YouTube TV… the ultimate Lean Back Format. ppcchat thanks for sharing the reporting woes. 😉 – @coryhenke
(I don't do TV buys) But what I said earlier. People are cutting the cord. You can stream YouTube from so many devices and systems. You have to at least consider trying it.- @MilwaukeePPC
it's long overdue. TV watchers are annoyed about interruption and want more relevance & shorter ads. And we want results we can actually measure! it's a win. – @JuliaVyse
Q8: Lastly, we can't talk about YouTube without talking about brand safety. What brand safety concerns typically come up around advertsing on YouTube and how do you mitigate those concerns?
As is with AdWords, being defensive of your account means watching reports & disabling any targeting options that veer off-course. – @heyglenns
if it's in the press, it becomes a client concern. We mitigate it by doing a reverse optimized launch. We have a kw set, & start with a small set of placements, & then expand outward to get more traffic over time, to prevent sketchy content from triggering our stuff. – @JonKagan
Monitor your placements closely. There are a few new(er) exclusion categories that came out a year ago to try and stop controversial, extremist, etc. type placements. Be proactive on those as much as possible.- @MilwaukeePPC
As is with AdWords, being defensive of your account means watching reports & disabling any targeting options that veer off-course. – @heyglenns
I start with my blacklist. It's been built up over the years and gives me a lot of protection from jump. Then I get into client whitelists, and topics that they might not have thought of. It's about constant observation & comms. – @JuliaVyse
PPCChat Participants:
Related Links: