With Google confirming the Keyword Planner changes, the last week, all speculations about the same were given a closure.
Some significant improvements were made to the Google Keyword Planner. Here is what has been added: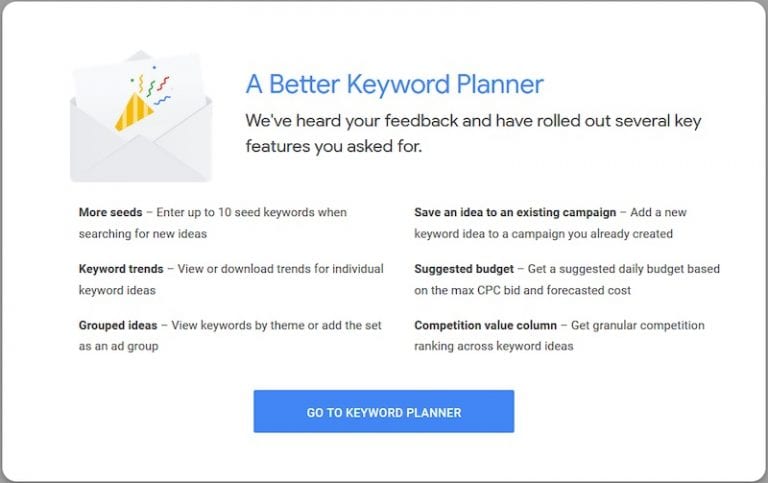 Add More Keyword Seeds
Having renewed the seed keywords from 3 to 10, leaves advertisers with the option to refine their search for new keywords further. To start with, seed keywords are those main keywords that are related to your business. It is that focus topic under whose umbrella you would find many related terms.
So, for example, if your product is protein shake, then your seed keywords could be muscle gain, protein diet, muscle gain etc. So, if you want to identify the right set of keywords, first identify your niche and focus terms.
In addition to the seed keywords you can also add URL's of websites with related products to get an insight of their keyword approach.

You can now, expand the average monthly searches of a particular keyword and get a more visually descriptive version of the search numbers. You just need to hover the mouse over the small graph, to see the larger version of it.
You can also, easily download the report and get the search trends for each of the keywords, for the time period selected.
Visual Search Trends Insights
You can further make use of the insights provided such as breakdown of the search volume trends platform-wise and locations-wise. Using this information, you can decide whether a keyword is well targeted for a particular platform or location.


Add Keyword With Just One Click
On shortlisting the keyword(s) from the list of keyword ideas, Google has simplified the step of adding the keyword to a tentative plan or an existing campaign.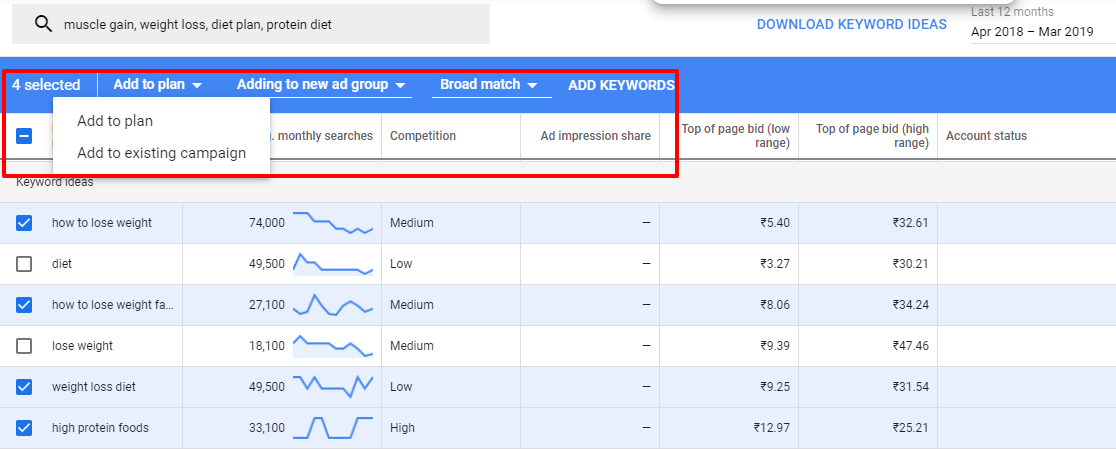 If you find a keyword that you wish to add as negative keyword you can add it by doing what is shown in the image below:

Group Your Keywords
With this feature, Google combines keywords in themes that can be added directly to a campaign or to a plan. This significantly reduces the effort in identifying keywords which are largely related with each other, but a little tricky to find and can be easily added with a single click.
Taking our example from above, the grouped keyword 'Protein Diet' may constitute a set of keywords such as; protein foods, protein diet for weight loss, protein meals, protein food etc.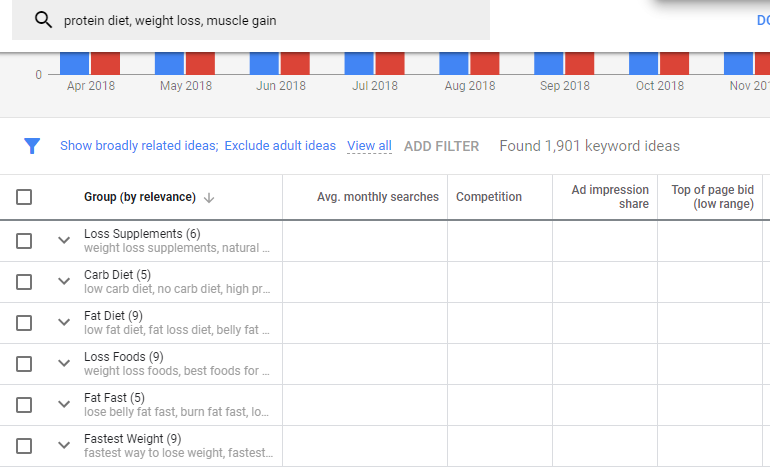 A grouped keyword when expanded gives all the keywords listed along with the data to ascertain its effectiveness.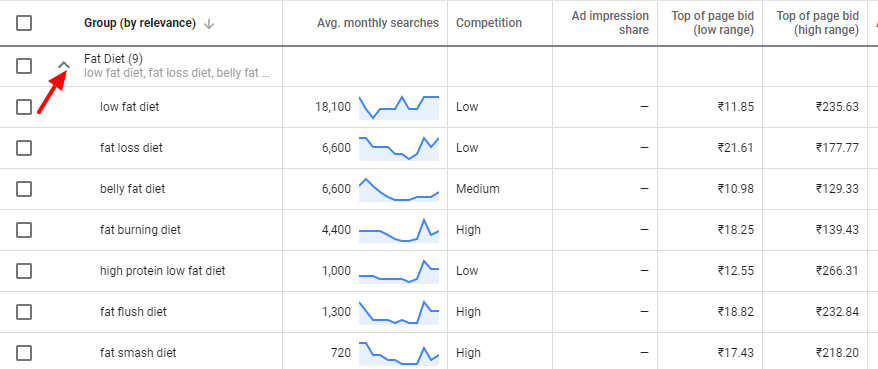 New Competition Column
There is a new 'Competition (indexed value)' column that you can add to the interface. In this column, Google displays the score for each keyword, on a scale of 1 to 100, depending on how competitive is the ad placement for the selected keyword.

Insight Into The Suggested Budget
Once you add the keywords to your plan, you can get inputs about the budget (for the selected time-period) that will help achieve the desired results. Go to Plan Overview and to review how your selected keywords will contribute in your performance.

With this insight you can decide whether the budget fits in your pocket or not.
So, how has the new and revised Keyword Planner been working out for your. Do share your feedback in comments below.
Related Links: