Earlier this year, we did a post which dealt with the new targeting options introduced for Automatic Targeting. With this post we look into the options announced for manual targeting and how to go about setting it up for your Amazon Ads campaigns.
What was the change?
Amazon Ads added the option of 'Product Targeting' with which advertisers can target specific categories, brands, product features or ASIN's .
The now available Manual Targeting Options
Amazon now offers the following targeting options:
Keyword Targeting – With keyword targeting, advertisers can choose keywords for which they wish to display their products in the user search results or the product details page.
Product Targeting – As shared above, this new option allows advertisers to reach audience while they are browsing (on details page, searching for products, viewing a category) the Amazon platform.
How to get started with Product Targeting?
If you haven't yet tried your hands on Product targeting in your campaigns, we lay down the steps to go about it easily.
Step 1: Click 'Create Campaign'
Step 2: Select 'Sponsored Products'
Step 3: In the Following page, select Manual Targeting. With this step you have completed the process of creating your campaign.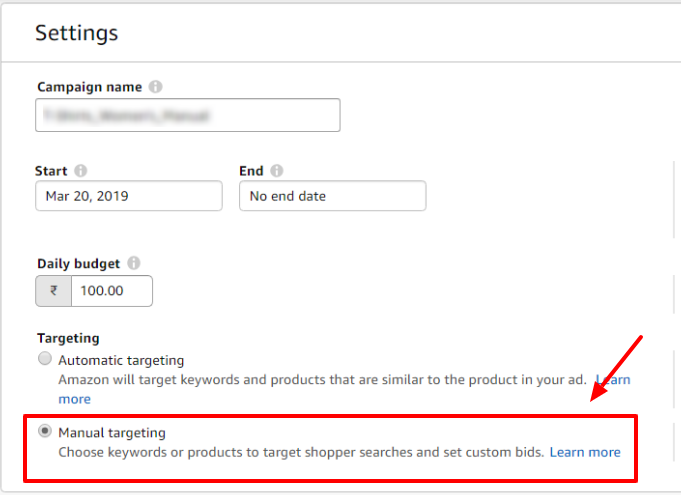 Step 4: In the next step, create your ad group and add the products that you wish to target.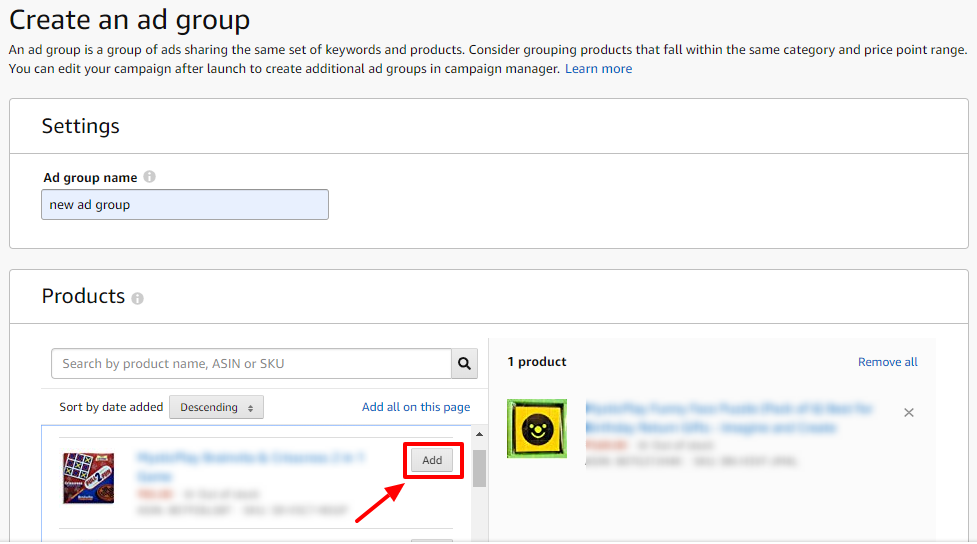 Step 5: Under 'Targeting' now choose 'Product Targeting'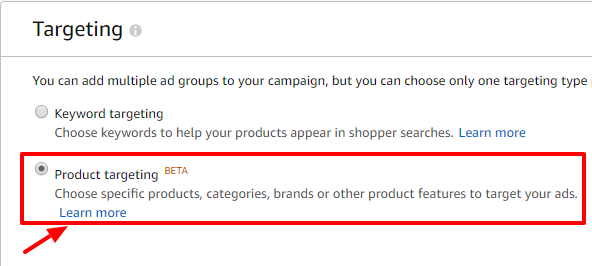 Step 6: Now you can choose whether you wish to breakdown your product targeting by the following:
(i) Targeting by ASIN (Adding product targets by selecting individual products)
(ii) Targeting by category (amazon will show ads on all product pages of the selected category)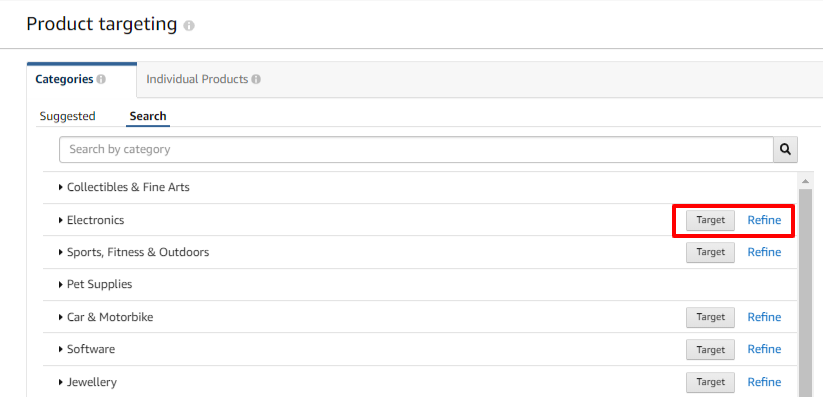 (iii) Targeting by brand and other features (with this option you can narrow down the category of products being targeted by limiting it to a brand-name, price-range and star-ratings). This is available when you click on the refine button adjacent to a category.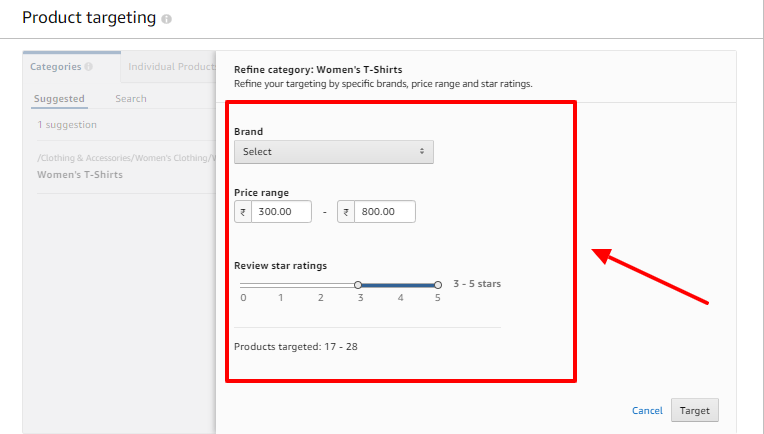 Step 7: You can also add certain ASINs and brands as negative targets to prevent your products from getting displayed , that you consider unproductive or highly competitive (we will soon do a post about this too)
Step 8: Later, if you wish to make edits to your product targeting (such as add a new category or ASIN that you wish to show your ads for), you can come back to you campaign, go to the respective product targeted ad group, go to targeting and then to product targeting.
Hope you sail through creating a product targeted manual campaigns in Amazon Ads. Let us know in comments below how you find them performing when compared with keyword targeted campaigns.