We have updated our ETA Preview Tool with yet another feature. We have created the export feature recently for quick upload on Google Ads account.
Understanding how much saving time is important for PPCers, we have added the export feature to our Preview Tool. Now not only can you preview your ad but also download it and later directly upload it to your Google Ads account. Hence saving the manual effort of reworking on the ad in your account.
Here is how you can put this new feature to use:
Step 1: Go to Karooya's Expanded Text Ads Preview Tool and fill in the ad details.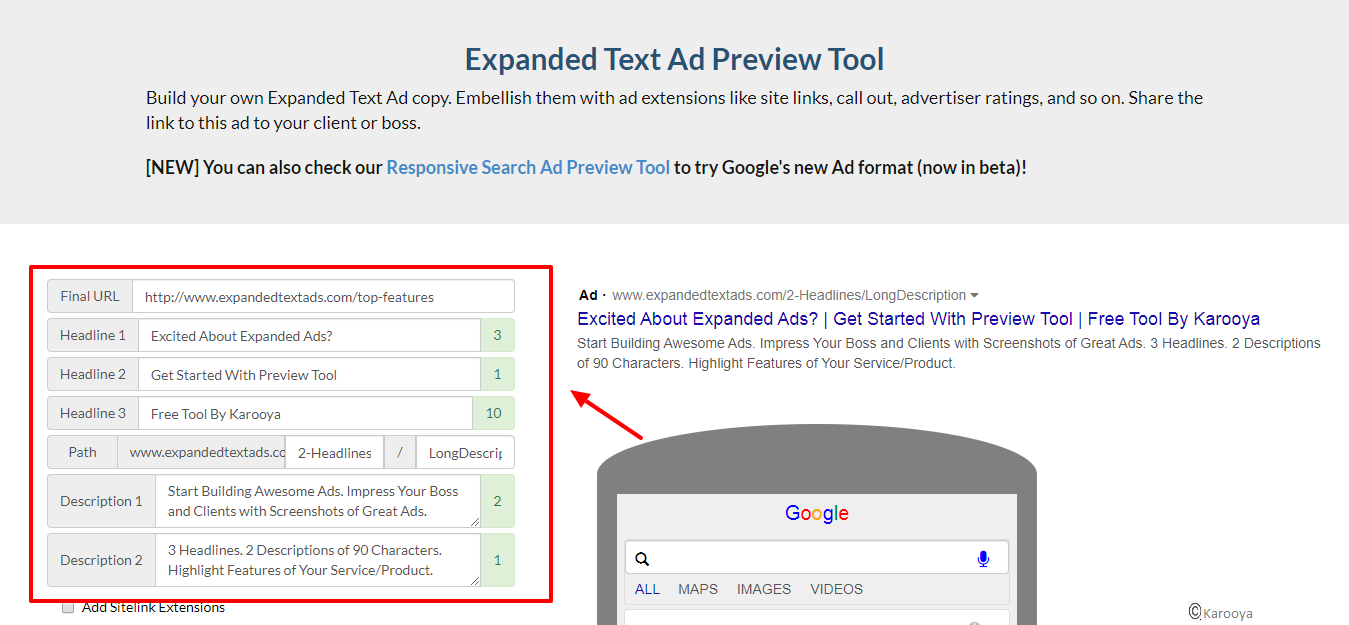 You can view the preview of the ad alongside and make a decision whether to go ahead with the ad or not.
Once done, click on our new 'Export' feature, you can export the ad copy.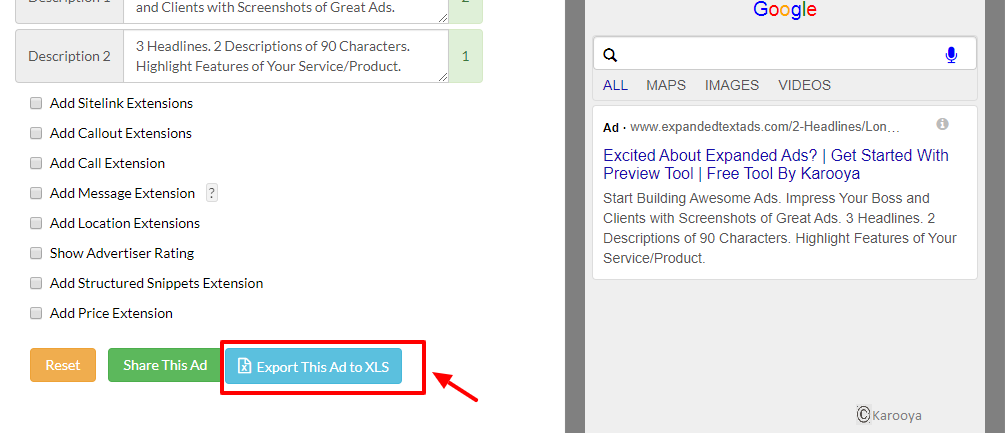 Step 2: When the file is exported, you will be prompted to download the file. Click on it too and the file automatically gets downloaded.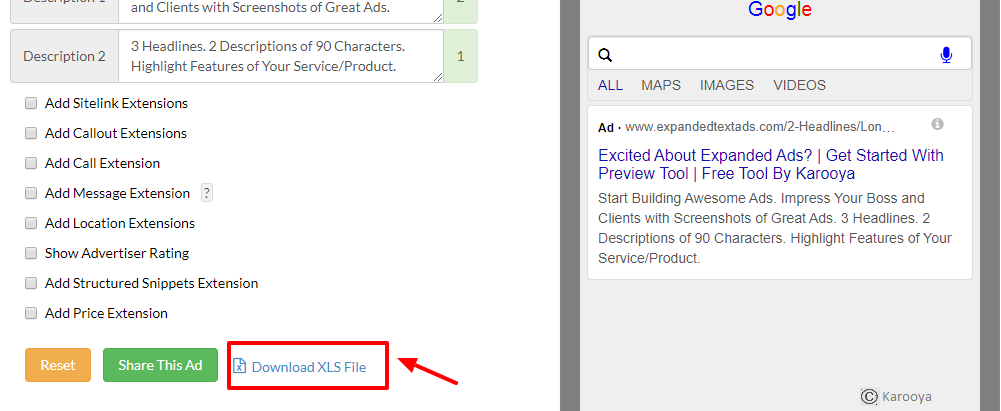 Step 3: Open this downloaded file and enter the campaign and ad group where you wish for the ad to be imported in your Google Ads account.

Step 4: Now, go to your Google Ads account campaigns tab. Click on more. Click on Upload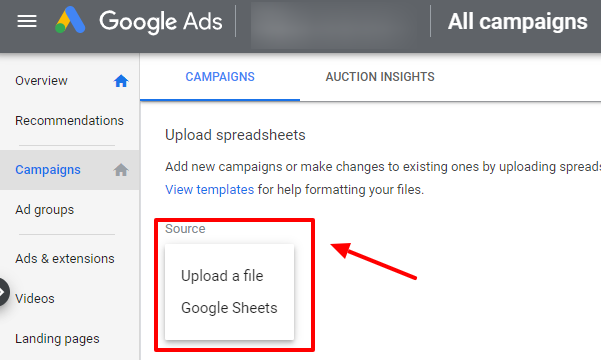 Step 5: Preview the uploaded file for any errors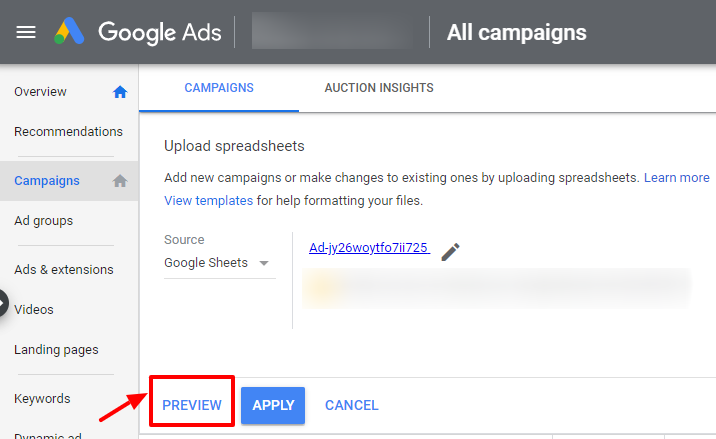 Step 6: The corresponding page will give you an overview of your uploaded file. If you find errors, kindly correct them else apply the changes.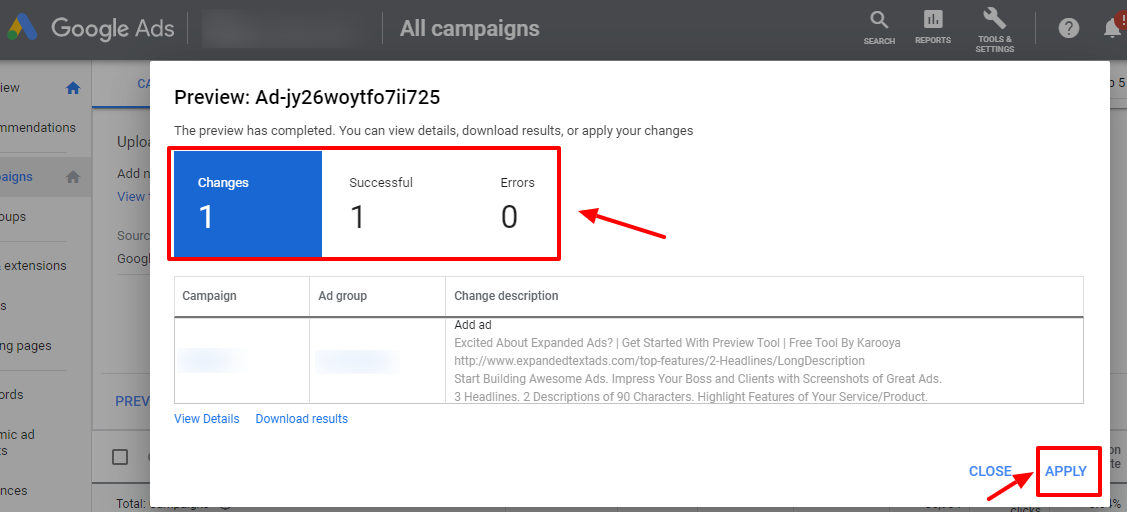 Step 7: The changes will be applied to your campaign.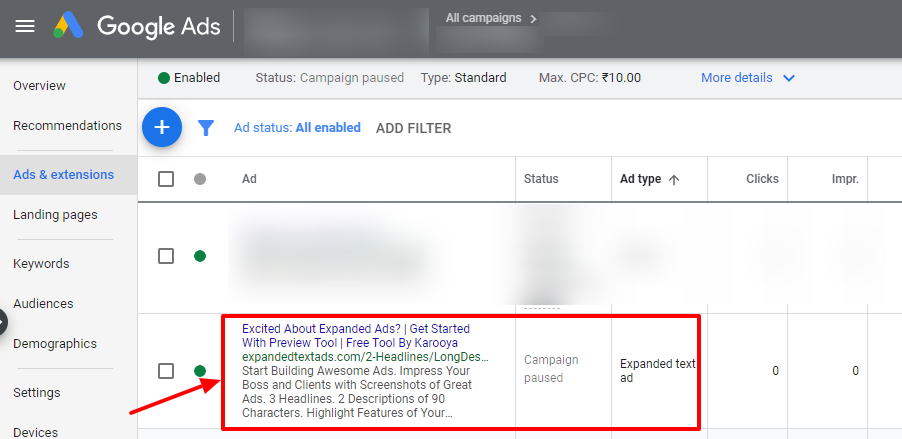 So, these were the simple steps to import your ETA (exported from Karooya's ETA Preview Tool) to your Google Ads account
Related Links: