Earlier this year, Google was testing a new ad label with a bold black text minus the border. This change has been incorporated and so have we.
The ad label has evolved from the blue background (which prevailed till 2007) to the green outlined ad label in 2017. With the recent update, the ad marker has been made bold and the latest lad label change can be seen on mobile devices.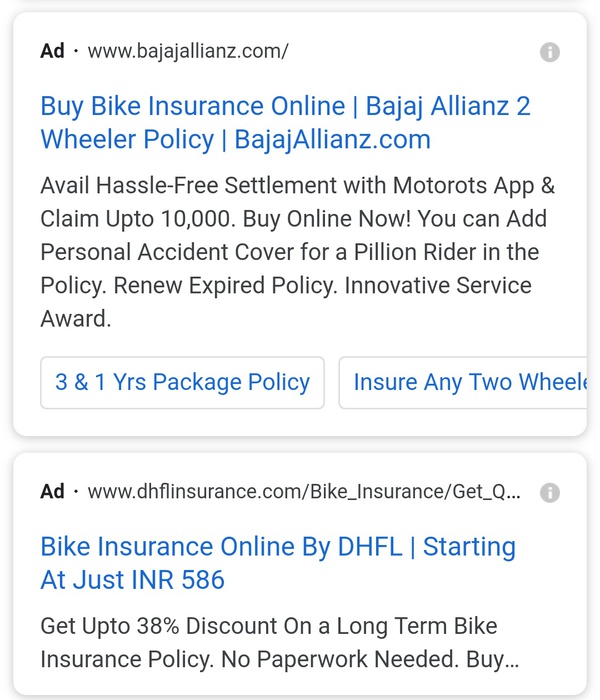 In light of this change we have updated our ETA  (Expanded Text Ad) & RSA (Responsive Search Ad) Preview Tool to to incorporate the recent ad label changes made on mobile devices.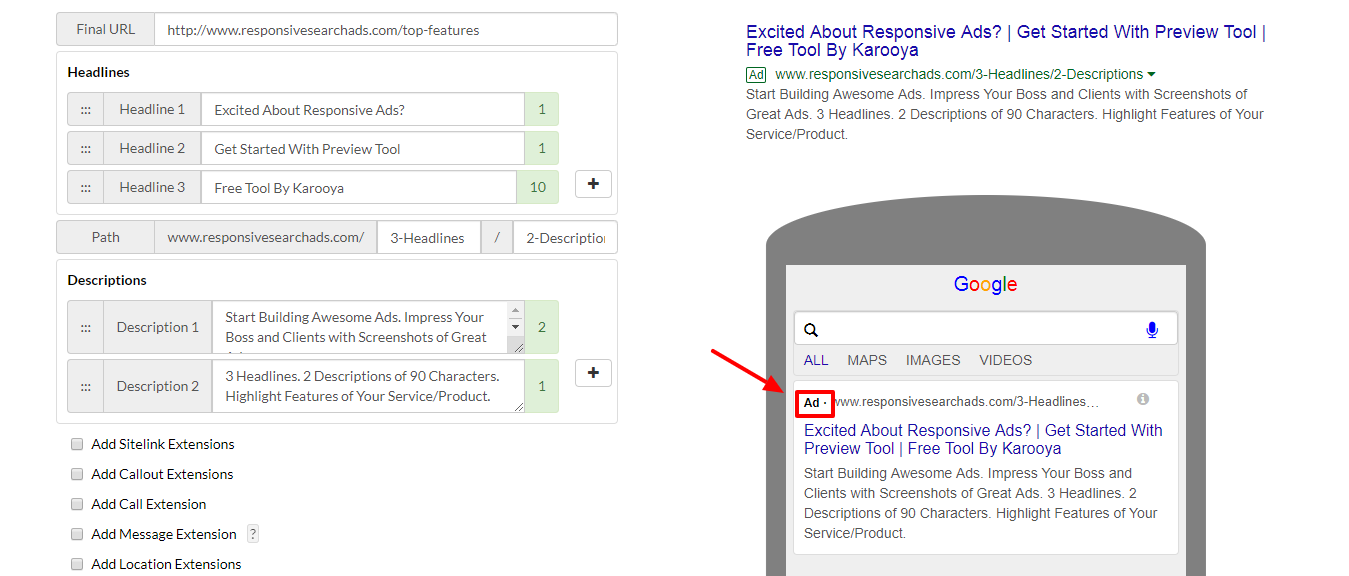 Also, how the sitelinks appear on mobile has also changed. We have updated that too.
In a recent post, Andyy Taylor shared insight basis some early data captured, that suggest that advertisers haven't yet witnessed a meaningful shift in performance. It will be worth the wait to learn whether it does impact the overall performance in any way in the long run.
Test Your Expanded Text Ads & Responsive Search Ads:
We have built an AdWords script to find best performing ads will help you find the winning ads in your account. Run this script and pause the poor performing ads.
The script now also offers support to Responsive Search Ads so that you can get insight into the performance of your RSAs and determine which one's are good and poor performers.
Once again to get the script click here.
Related Links: