Expanded Text Ads announcement was met with speculation of whether it will help business excel or not. Though the answer is still underway, advertisers have been investing their time in generating the desired output from the new format.
So, what will make your ETAs a success? Here we discuss the key elements that can contribute in making your ETA led campaigns meet your marketing objective.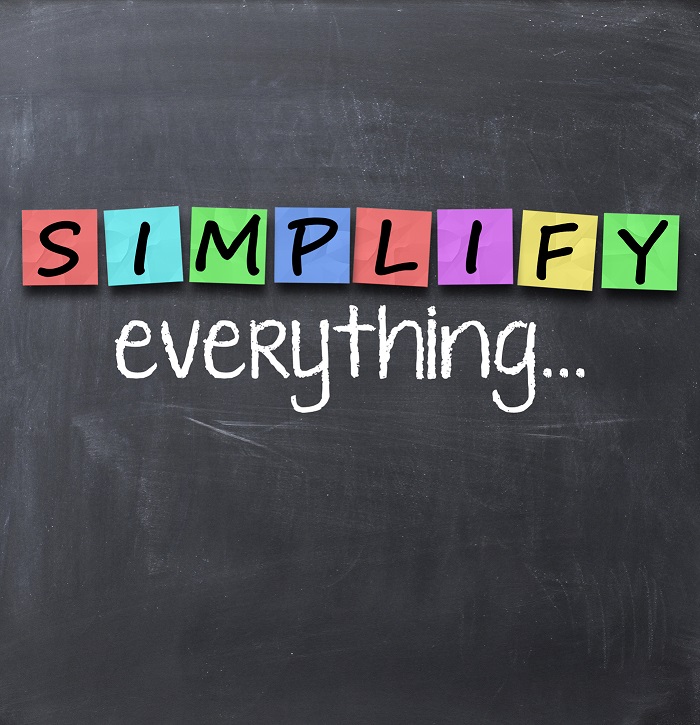 What are Expanded Text Ads?
Here is a primer on what the change is and what are the revised ad character limits:
| | Expanded Text Ad Character Limit | Current Text Ad Limit |
| --- | --- | --- |
| Headline 1 | 30 characters | 25 characters |
| Headline 2 | 30 characters | NA |
| Description | Consolidated 80 character description | 2 Description Lines with 35 character each |
| Display URL | Replaced with 2 path fields, each having 15 character limit and is an optional field | 35 character limit |
This change surely offers opportunity for advertisers investing in pay-per-click advertising. There is a significant change made to the display URL too, where the domain is extracted from your destination URL to avoid any errors in mismatch. Further you can make edits to the URL path that you want viewers to see.
While Creating Expanded Text Ads
You might want to keep a note of the following things while creating Expanded Text Ads.
1) Check whether your headline or description has been truncated
Though it is not mandatory that such a thing will happen to your ETAs, however, as per AdWords Social team
Advertisers who must adhere to strict legal or regulatory ad requirements should consider creating headlines with 33 characters or less to ensure all of their ad text shows — even on the smallest devices. These advertisers should also take into consideration the size (and language) of these characters. For example, an 'M' takes up more space than an 'i.'
So you might as well stay within the limit specified if you happen to witness your ad headline getting truncated in the Ad Preview Tool. If your ad isn't getting truncated that it sure will not be truncated when served.
2) Add relevant keyword in path field
With the display path field, advertisers have the prospect to clearly define their ad intent by using the right set of keywords in either or both of the fields. It offer more space and clarity for customers viewing the ad of what the webpage intends to offer. So do doubly check the keyword combinations being used here.

3) Updating ad extensions
Now if you think the character limit provided in ETAs were sufficient to display your message, you are right! The real estate might be sufficient, however, adding ad extensions refines the ad by adding more depth about the business offerings and other essential information. It undoubtedly contributes in boosting the ad's performance as the overall impact is much higher than that of an ad without ad extension. You can do an A/B testing to compare how your ad with and without ad extensions perform vis-a-vis each other.
4) Add relevant and important content in your headlines
With the headline offering more space and eyeballs, it is thus important to add the main message and a call to action to your Headline 1 and 2 respectively. Simultaneously make it a pont to notice how your headline 2 messaging is getting displayed for the different device types, if it gets broken to the next line then make sure that the overall message isn't getting affected.
The remaining business features can be elaborated in the 80 character long description or added separately in sitelink extensions or callout extensions.
So make sure that your main ad messaging is best communicated in the headline itself.
After Creating Expanded Text Ads
Post creating your ETAs, regular tracking and updations will ensure steady performance and help you make a note of areas of improvement.
1) Review performance of Standard Ads vis-a-vis Expanded Text Ads
With January 31, 2017 being the deadline for Standard Ads, it is best to run Standard Ads till then so that the ETAs take full charge of the account and you get a hang of how to optimize your ETAs. In this time, a thorough scrutiny of the performance of both your ad formats can offer a lot of food for thought.
To make the process of tracking ETA performance simpler, Karooya offers a Free Audit Report, that gives in-depth performance breakup for ETA and how they are performing in comparison to Standard ads.
Here is a snapshot of how the report presents thr analysis.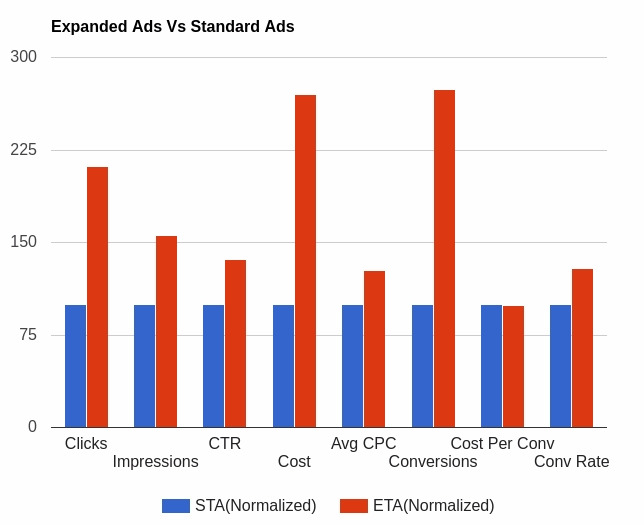 2) Identify missing ETAs and under-performing ETAs
Do a sanity test on your account for campaigns/ ad groups which don't yet have an active ETA. Else get hold of this free AdWords Script that not only highlights the ad groups with missing ETAs but also highlights the ad groups which constitute under-performing ETAs when compared with Standard Ads. Get hold of this script here.
3) Review your Quality Score
With the ad space increased, and a total of 4 ads displayed on first page results, it becomes of utmost priority to make sure that your Quality Score is high enough to push you in the top 4 results. To simplify the effort you might end up putting in reviewing your Quality Score and find improvement areas, here is another useful AdWords Script  will provide you break up of the Quality Score attributes for each keyword.
Get the script here and make all necessary changes to improve your ad position.
Related Articles: