Bing recently announced the pilot access for expanded text ads, much to support the recent developments made by Google with the launch of the expanded text ads format.
So, what are Expanded Text Ads?
It is the new and improved ad format with increased character limits that can help advertisers optimally communicate their message with more real estate opportunity. Here are the revised limits of AdWords Expanded Text Ads:
| | Expanded Text Ad Character Limit |
| --- | --- |
| Headline 1 | 30 characters |
| Headline 2 | 30 characters |
| Description | Consolidated 80 character description |
| Display URL | Replaced with 2 path fields, each having 15 character limit and is an optional field |
Bing Ads will make their ad format compatible by making similar changes in their ad formats:

And now with pilot access available on request, advertisers put their best practices together into action.
Though everything appears to be same, there is one minor yet major difference that gives Bing Ads an upper hand in ad creation. The difference is of Bing Ads allowing acronyms and upper case in the display URL of ads.
If you haven't observed this difference then here's a snapshot of how the display URL is displayed in case of a major financial player.
While Google shows: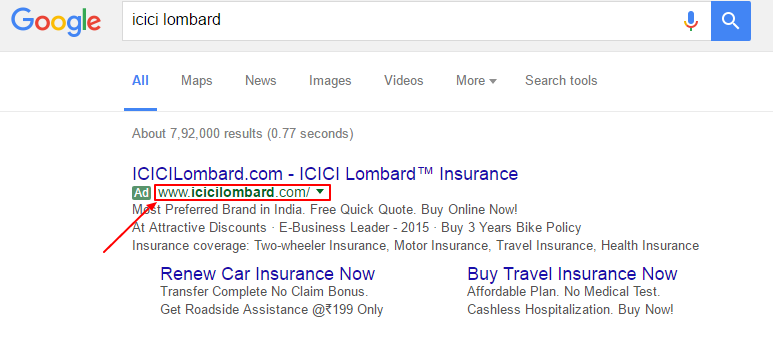 Bing shows the following result for the same ad: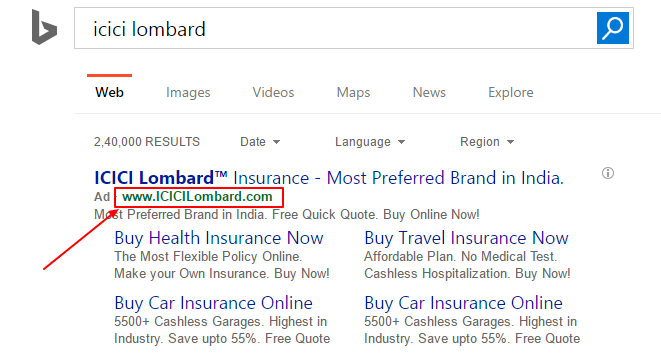 We put it to test and the result shows that, Google doesn't translate the desired 'case' into the display URL: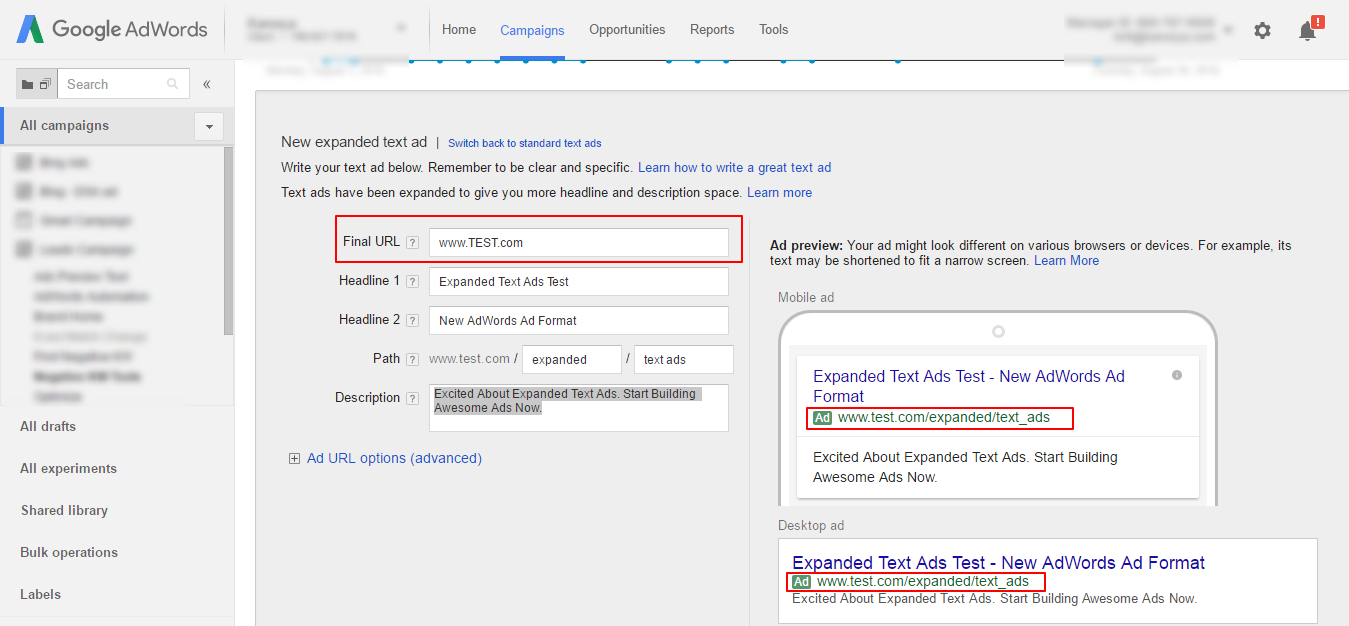 Whereas Bing Ads copies it exactly in the same 'case' as desired by the advertiser: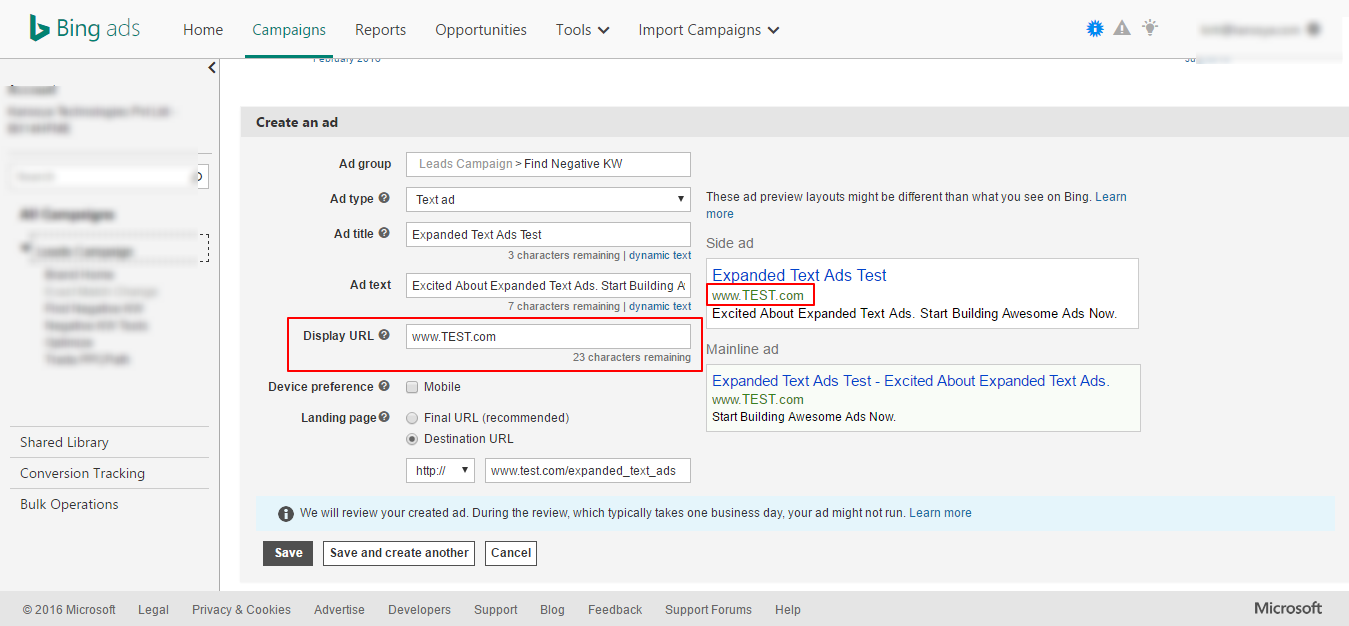 So, how can you make the most out of this?
If your brand is written in a specific case, for e.g.  ToyRus, ICICI, FirstCry etc, then the same can be preserved in the display URL. Doing this, the brand connect gets sustained with the user and the recall is all the more effective.
Even if the brand name isn't case sensitive, a long domain name having a combination of more than two words can be differentiated by defining the case. For e.g., www.thetraveldiary.com can be rewritten as www.TheTravelDiary.com
So, with the Expanded Ads offering more opportunity to advertisers, the game play is to know how to make the most out of it and Bing Ads helps you achieve that by letting you use the correct case for your display URL which is preserved as is.
How have you been planning your expanded text ads? Here are some tips from SEO best practices that you can use for your expanded ads. You can also use our Expanded Text Ads preview tool to review your ad before creating it on the respective platforms.
Test Your Expanded Ads:
Additionally for all your active expanded text ads you must check their performance to determine the performing and non performing ads. This AdWords script to find best performing ads will help you find the winning ads in your account. Run this script an pause the poor performing ads.
Related Articles: