You may already know that, recently, Google announced a new format (Expanded Text Ads) for text ads in AdWords. (If you missed that event, we have the transcript) The new ad format will sport 2 headlines, of 30 characters each.  It will have one consolidated description of 80 characters (instead of current two descriptions of 35 characters each.) There are some changes to display URL as well. The new ad format is called Expanded Text Ad.
PPC Community is excited about this change and rightly so. More characters means advertisers get more breathing space to communicate value of their product or service. But, there is one minor rub. This change will be available, as Google puts it, "later this year." The wait is almost unbearable.
Today, we are announcing availability Expanded Text Ad Preview Tool.  With this tool, you can build your ads in the new format and check how it will show up on desktop and mobile.  You will be able to add some of the extensions as well.   You can take screenshot of this preview using browser extension. Google Chrome has bunch of screenshot extensions.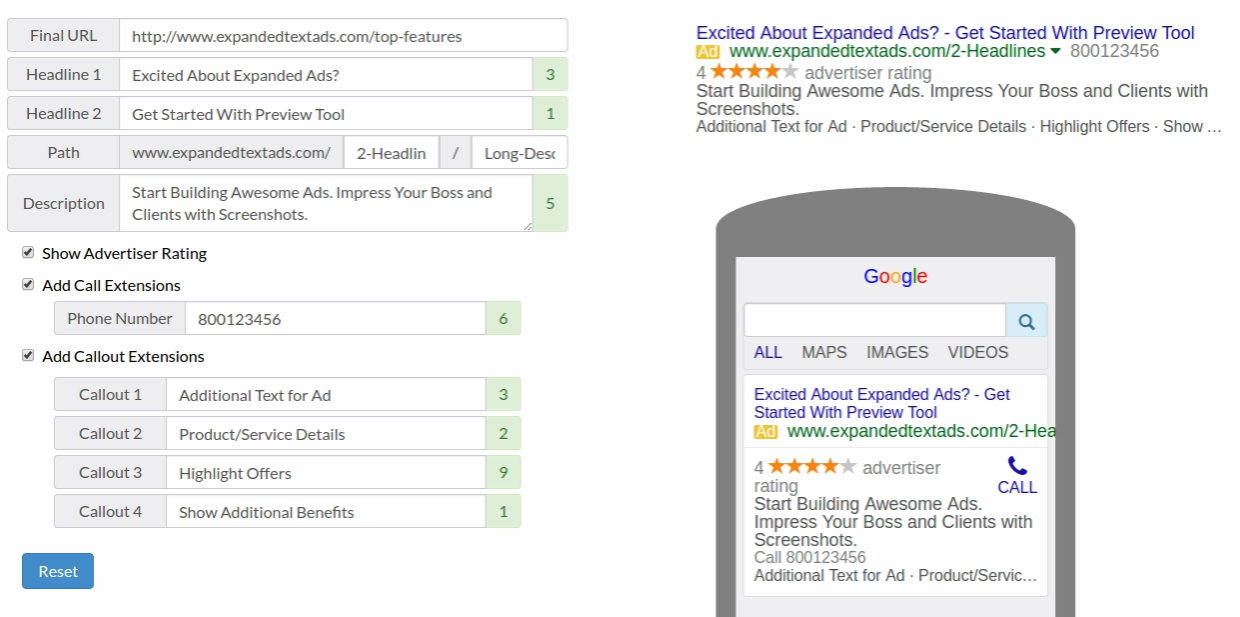 We are building more features, such as support for sitelink extensions. If you have any feature request, feel free to comment here or send us an email to support AT karooya.com.
Test Your Expanded Text Ads:
Once you launch bunch of ads, you may have to come back and check their performance. This AdWords script to find best performing ads will help you find the winning ads in your account. Run this script an pause the poor performing ads.
Related Articles: