In the Part 3 series of the audit checklist we bring to you some of the top things to keep a note of while auditing your AdWords account for ad extensions, shopping campaigns, RLSA & more.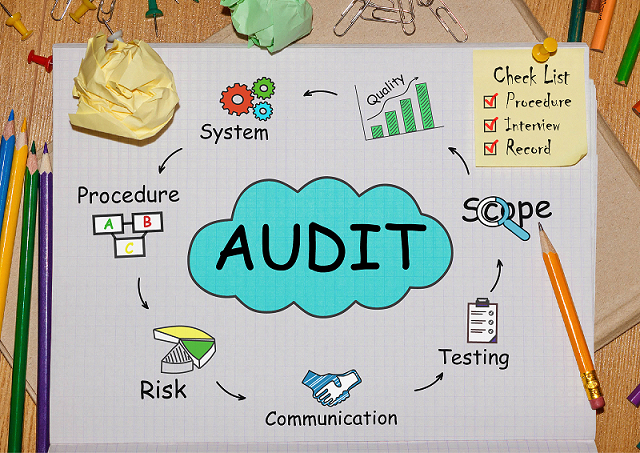 Ad Extensions
1. Have you enabled "Count calls as phone call conversions"
If google forwarding number can be enabled in your location, then make sure that you select the option 'Call Reporting' to track down your call conversions.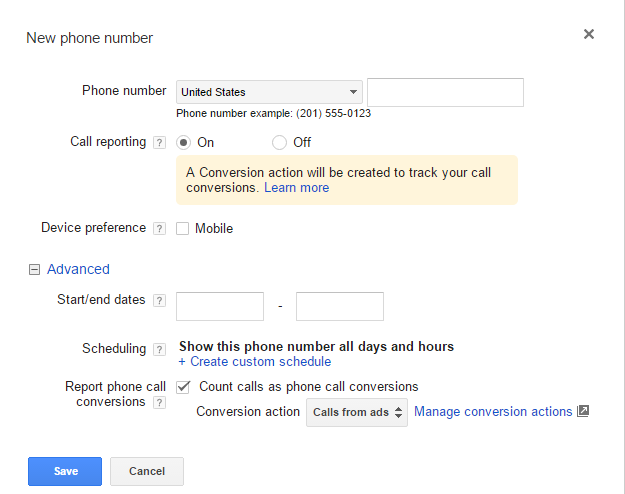 2. Are your call extensions scheduled during business operational hours
Call Extensions perform best when they are functional during productive hours. Making sure that your phone no. is active and the call extension is scheduled appropriately.
3. Re-review your automated extensions
Automated extensions don't need to be manually set up. You can view all the automated extensions your account is showing for by clicking on 'Automated Extensions Report' under ad extension tab. On the other hand, if you do not wish to show for any automated extension you can disable it as shown below.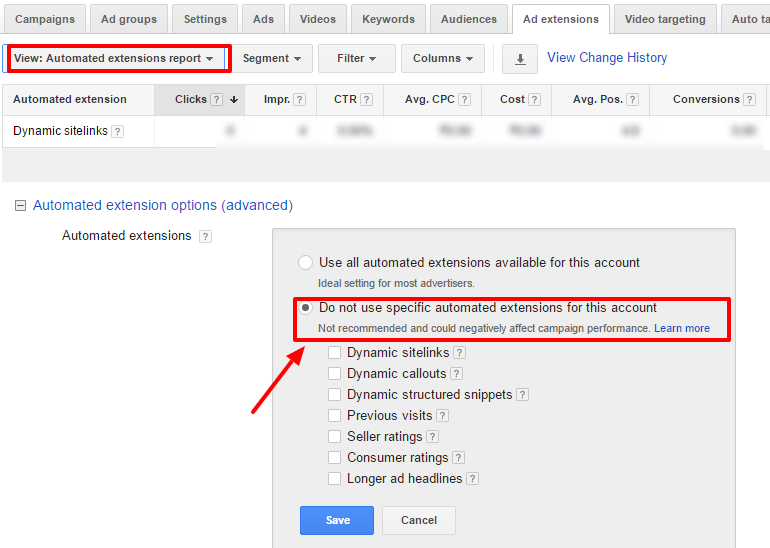 4. How many sitelink extensions have you added?
If you have been using sitelink extensions then check if minimum 4 sitelink extensions have been added to increase its chances of showing. Also check is the description for each sitelink has been added.
For other inputs on ad extensions, read How To Audit Your AdWords Account For Ad Extensions?
Remarketing Campaigns
1. Check if your remarketing lists are collecting visitors
This is to ensure that there isn't any error in the remarketing tag used in your website. So keep a note of how your list has evolved since it was setup.

2. Have you created multiple remarketing lists?
It is always better to reach out to customers with the content they engaged with on your website. So make sure all appropriate landing pages such as registration page, abandoned shopping cart, products viewed by visitors etc. can be used to create more audience list separately.
Targeting
1. Check the locations and devices your ad is targeting
Do a double check on the location and whether your audience is there or not, you might want to exclude the other locations where your business is not operational. Similarly if there is a specific device driving results or where your audience is, make the desired changes.
2. Are there any demographic specification you want to mention?
If you have defined your audience's demography, then make sure to target the desired audience accordingly.
3. Where are your display ads getting placed?
If you have targeted your display ads basis keywords or any other parameter, you might just want to do a double check on the websites where your ads are getting placed. The irrelevant ones can be excluded from your target.
4. Have you been using both image and display ads for display network?
If your campaign is targeting display network, make sure you have a combination of banner ads and text ads, to make your ads available in all formats for the customer.
Shopping Campaigns
1. Is your product feed on Merchant Center updated?
If you have been making edits to your products or their pricing, make sure that the same is updated in the product feed and matches with the details on your website.
2. Analyzing search terms report
A key task here is to review your STR to find improvement ideas for your product feed details and also identify irrelevant search queries that you must then add as negative keywords.
3. Making sure to check for missing attributes
With such a huge inventory it might be easy to miss out on the key attributes of your product feed, so review your merchant center account for any warning messaging regarding incorrect attributes or missing ones.
4. Have you optimized your shopping campaigns with RLSA?
If results is driven by PLAs you might as well think of optimizing by creating remarketing lists or dynamic ads, getting product ratings
With this part we wrap up the auditing checklist. You can check out our Free AdWords Audit Report that helps generate valuable insights from your AdWords account.
Related Articles: