Amazon is soaring high in the digital world, updating its advertising platform with new features that enables advertisers to reach the right audiences and grow business. The year 2019 was quite thrilling for Amazon as it extended its reach to new countries and developed new targeting options.
Amazon DSP
Amazon Advertising Platform (AAP) has been changed to Amazon DSP which enables advertisers to programmatically buy display & video ad placements. Four enhancements have been made to the Amazon DSP user interface which focused on streamlining operations in the following areas: navigation, bulk editing, custom reporting, and creative moderation.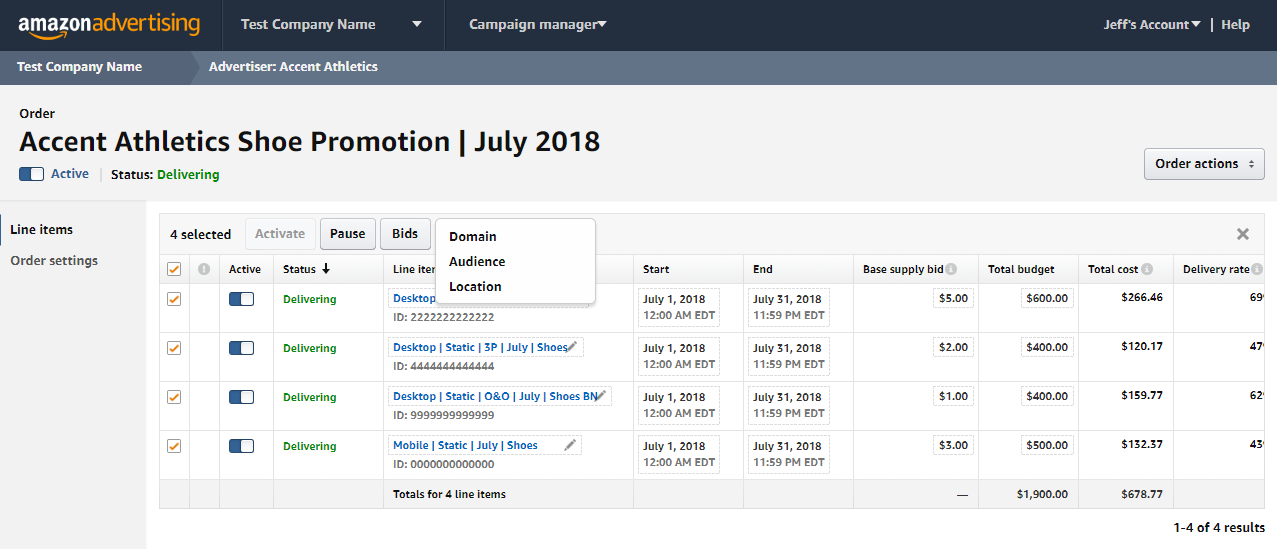 After launching Amazon.ae in May 2019, Amazon has announced the launch of Amazon DSP in the UAE in September 2019. Amazon DSP is available to both advertisers who sell products on Amazon and those who do not.
New Features & Metrics
The announcement of new-to-brand metric has helped advertisers to identify strategies to drive business growth on Amazon.  With the launch of these metrics, Amazon Advertising now provides display, video, and Sponsored Brands advertisers the ability to measure and optimize campaigns, as well as plan future marketing strategies.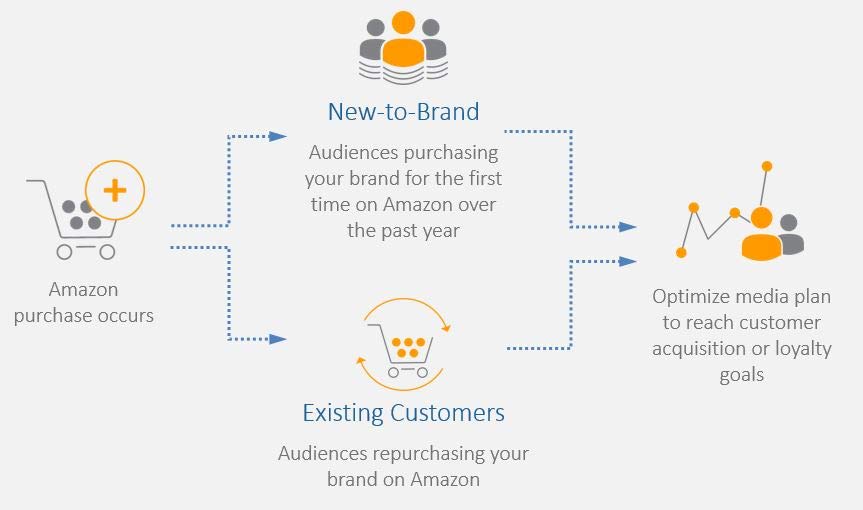 Marketers are constantly looking to know how their ad dollars are being spent but do get troubled by the complexities of managing the multitude of processes. Amazon Attribution simplifies advertising measurements and social measurement.
Sponsored Product Targeting
Amazon's effort to make few updates to automatic targeting and product targeting to maximize campaign results. As it includes new adjustments and refinements, it helps to reach the most relevant audiences. In automatic targeting, all four match types can be adjusted during campaign setup or after launching the campaign. By targeting single products or categories, you can improve the importance of your campaign.
To know more about automatic and product targeting, watch a short video.
After launching targeting options for sponsored products, Amazon has introduced new bidding features to optimize your advertising campaigns. Both targeting & bidding options give you more control over where your ads will appear, how to bid and target. Learn a few examples in this blog post which will give you insight into how you can make use of these targeting and bidding features together.
Update on Ad Formats
In September 2019, in the US, Amazon has launched a new self- service advertising solution called Sponsored Display in beta which helps to grow the business by reaching relevant audiences both on and off Amazon. The idea to built Sponsored Display is to help advertisers of all sizes to expand their reach. In October 2019, Amazon made Sponsored Display beta available to vendors in new countries which are the United Kingdom, Germany, France, Italy, Spain, India, Japan, and Canada also. It is easy to build Sponsored Display with creatives that are customizable, auto-generated, and then optimized for performance.
2019 has been exciting for the Amazon Advertising platform. New updates have been made to the broad match feature, mobile ad experience, and new product optimization feature. To keep track, Amazon has summarised these top three releases in one post. All of these new features are available in the campaign manager, campaign builder, and the Amazon Advertising API.
Amazon Advertising Console & Expansion
A newly redesigned navigation menu in Amazon Advertising console available for vendors and kindle direct publishing authors. It gives quick access to campaigns, stores, reports, and bulk operations. It also provides an easy-to-find manage users feature and access to the support center.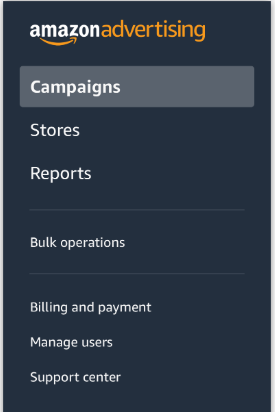 Amazon Advertising is spreading its wings throughout whether it is a country or a social media platform. To help advertisers to extend their reach, in April 2019, Amazon has announced its launch in Australia. Also, it has extended its reach on LinkedIn which will help us to be updated regarding advertising tips and best practices, and other content about its ad products and services.
Related LInks: