Microsoft Audience Ads is an advertising solution with which you can take a step towards expanding your reach. The two ways to access this ad format is through audience campaigns or through existing search campaigns
What are Audience Ads?
Note: In this post, we are addressing audience ads that are extended to both search network and native network
Audience Ads are native ads that helps boost impressions, reach high-quality traffic and is powered by artificial intelligence. These ads are targeted basis a combination of elements such as search history , user behaviour and page's content. It also conforms to the targeting settings already specified by you in your campaign (gender, age, job function, industry etc.)
There are two great ways to run Microsoft Audience Ads:

1. For convenience, you can extend existing Search campaigns with image ad extensions and audience ads bid adjustments.

2. With Audience campaigns you will have control to separate your budgets, ads, and bids from Search campaigns.
Where do Audience Ads get displayed?
The audience ads are displayed on Microsoft's Audience Network that includes non search placement (in-page content, within articles) on sites such as Microsoft Outlook, Microsoft Edge, MSN and other syndicated partners.
How to create or set up Audience Ads?
Audience campaign is currently only available for advertisers in US. So if you don't see the option yet, then there is another way to create your audience ads.
Your existing search campaigns are automatically extended ,with image extensions and audience ad bid adjustment, to include audience ads.
Remember the following:
Campaign-level audience associations are not available for campaigns on the Microsoft Audience Network.
Also Note: Audience association and Audience ads are separate from each other
Here is what you need to do set it up:
Step 1: Go to your Microsoft Ads account. Click on the campaign to which you wish to create the ad for
Step 2: Go to the ads tab and Click on create ad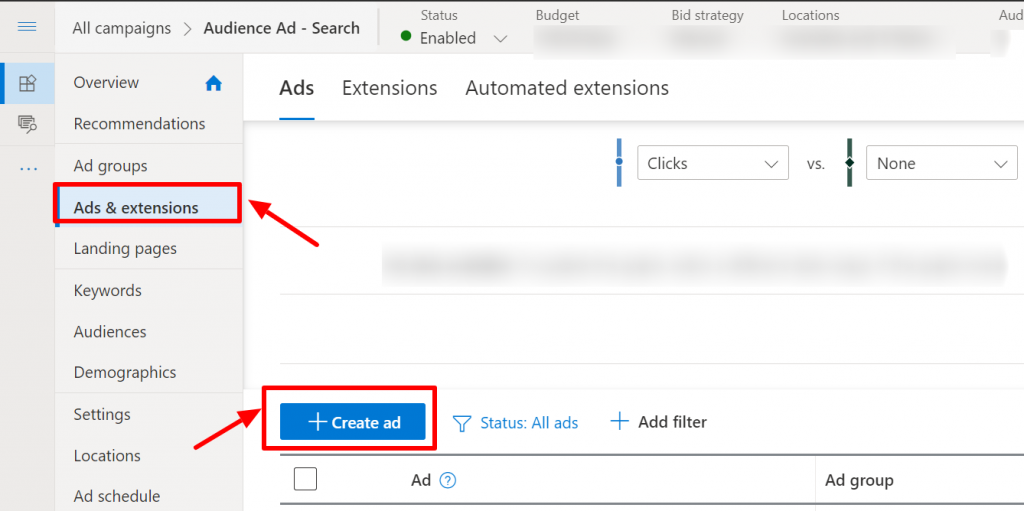 Step 3: Select Expanded Text Ad from the ad type drop down menu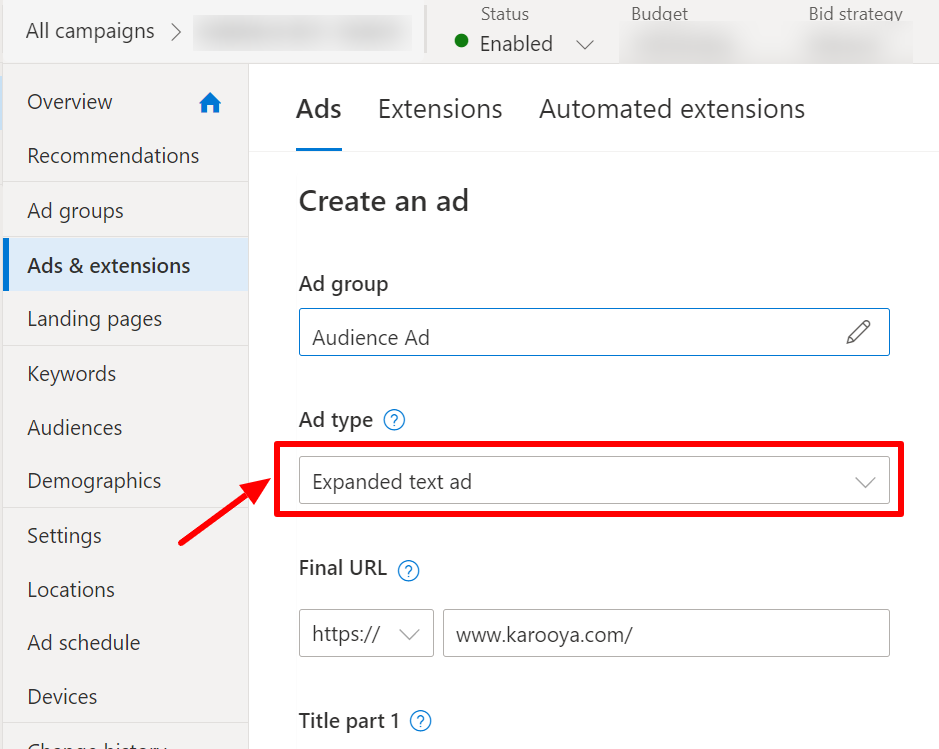 Step 4: After adding the requisites for your ad, check the Prefer Audience Ad Format check box. With this setting your ads will be preferred in the Audience Ad format during the ad selection process.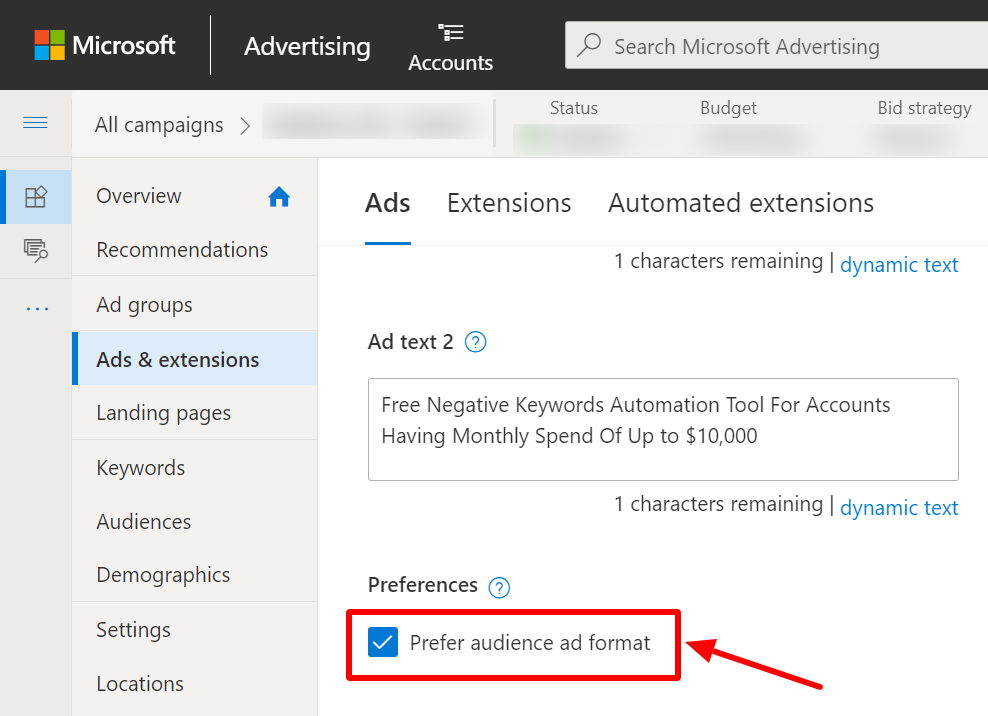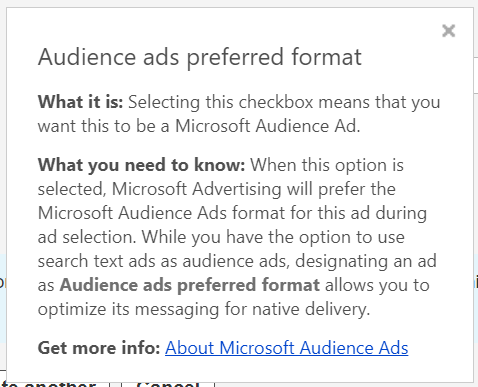 Step 5: Further if you want to invest more or less on audience ads, you can do so my adjusting the bids for it. You will find the settings under campaign/ ad group settings > Advanced campaign settings > Other settings. There specify the % of increase or decrease in bids for audience ads
Step 6: Adding Image Extensions to your audience ads, improves the quality of your ads and also improves its chances of attracting user attention. In case you haven't associated an image, then Microsoft automatically includes relevant imagery to your audience ads.
What targeting to set for your Audience Ads?
The targeting options available with Audience Ads is similar to that for any search campaign.
So you can audience associations (remarketing, in-market, custom audiences), keywords to the recently announced LinkedIn Profile targeting.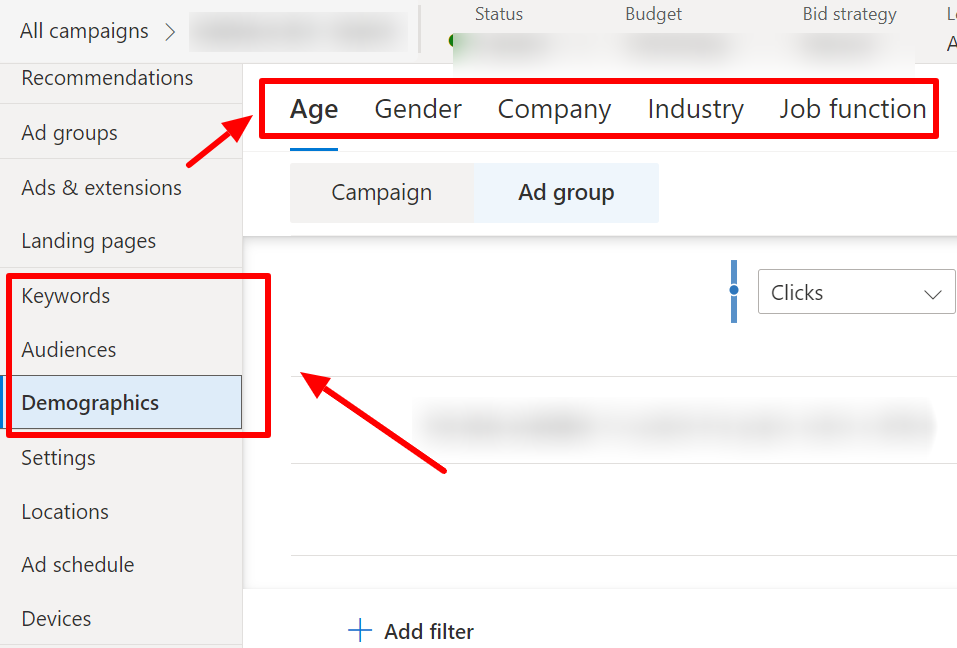 However, if you want you audience ads exclusive only to native network, then you could opt for the following
Run the Audience Campaign (unfortunately it is restricted to US & UK, but you could request your Microsoft Representative to enable this in your account)
You could lower keyword bids to limit your ads from showing on the search network (if you have chosen audience ads for search network)
Tracking the Performance
To view the performance of ads being served as audience ads. Go to your campaign/ ad group or ads tab. View the summary row. There you will see a row that says 'Audience Ads Total'. The data here is of ads served in Microsoft Audience Network or your Microsoft Audience Ads.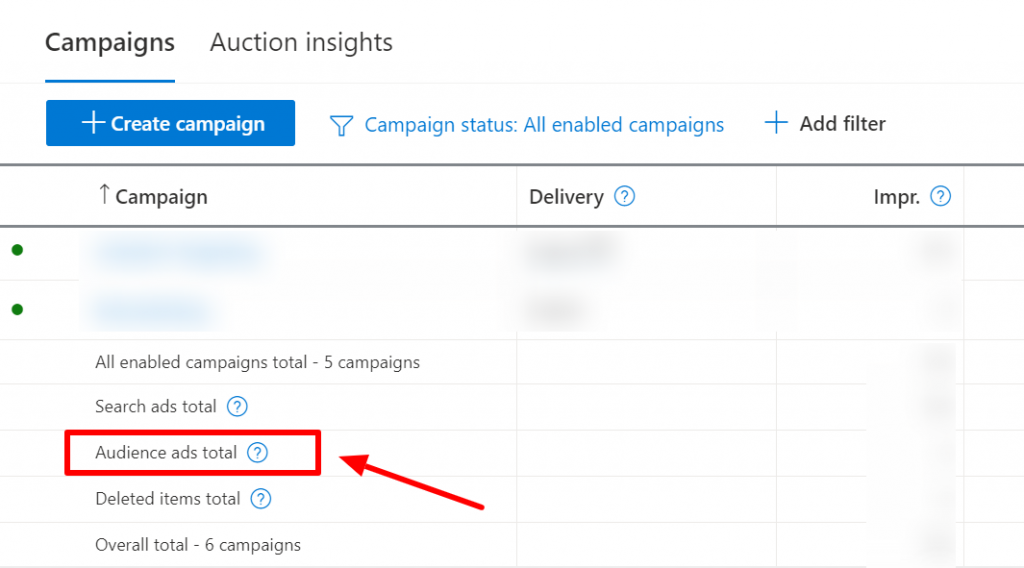 Have an insight to share for Audience Ads? Share it with us in the comment section below or write to us at support@karooya.com
Related Links: