Embedding AdWords conversion tracking helps you figure out the ads that have resulted in a conversion, as defined by you. A conversion is an action such as a purchase made at your site or downloading an application, signing up for a newsletter or placing a query with a phone call etc.
(This post has been updated as on March 2020)
Last year, Google changed the way how conversions appeared on the interface with the launch of Flexible Conversion Tracking. With this change, the way conversions were previously looked at changed too. In this post, we will go through not only that but other conversion metrics that will help you differentiate and decide which ones to consider and which ones not to.
1. Cross-Device Conversion
A conversion that initiates on one device and is later completed on a different device or browser is captured as a Cross-Device Conversion. Google recently announced that cross-device conversion can now be included in the main 'Conversion' column.
Note: Starting September 6, 2016,cross-device conversion was included in the conversion column automatically. And after August 16, 2016, new Google Ads account has started including cross-device conversions in the Conversions column as the default. To know more about this update, click here.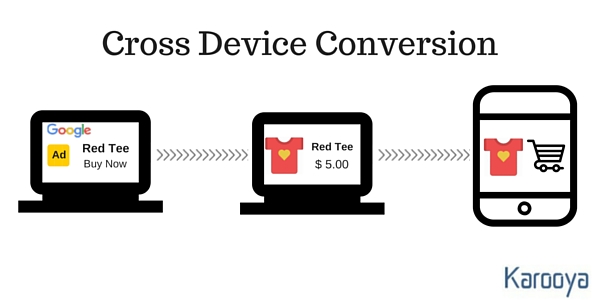 2. Converted Clicks
Note: Google will be removing Converted Clicks metrics by September 21, 2016. Conversion metric will become the default metric to measure all valuable actions taken for your business. Know more about this update here and prepare your account to make bidding and budgeting decisions using insights from the Conversion column.
Converted click may appear similar to conversion, however, it is described as the number of clicks within your chosen conversion window, which leads to a conversion action.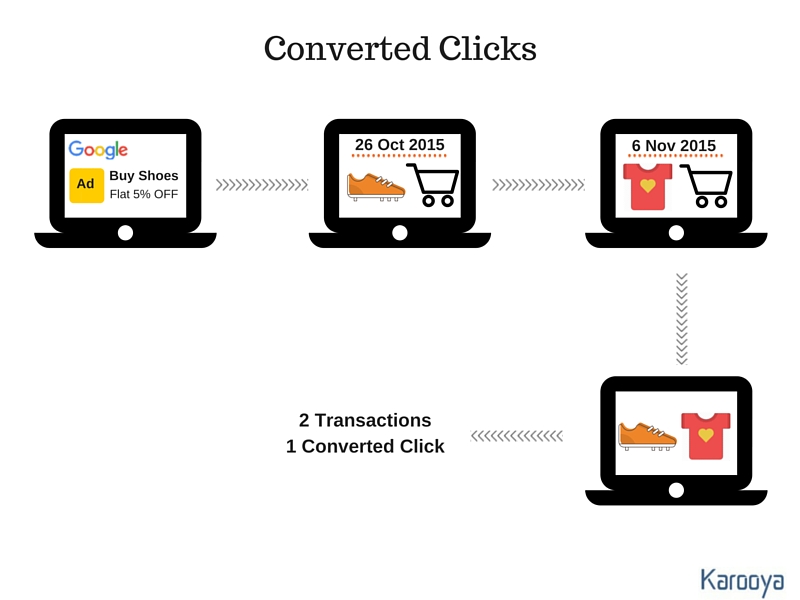 3. Conversion
The conversions column in your report shows the conversions taken place across all actions being tracked by you. Further, the count of conversions is the basis of the option you have selected while creating a conversion action. Of the two counting options, 'All' and 'Unique', the former counts all conversion actions post an ad is clicked and the latter counts only that conversion action that happened after the click. So, basically these individually help you determine 'all' sales and 'unique' leads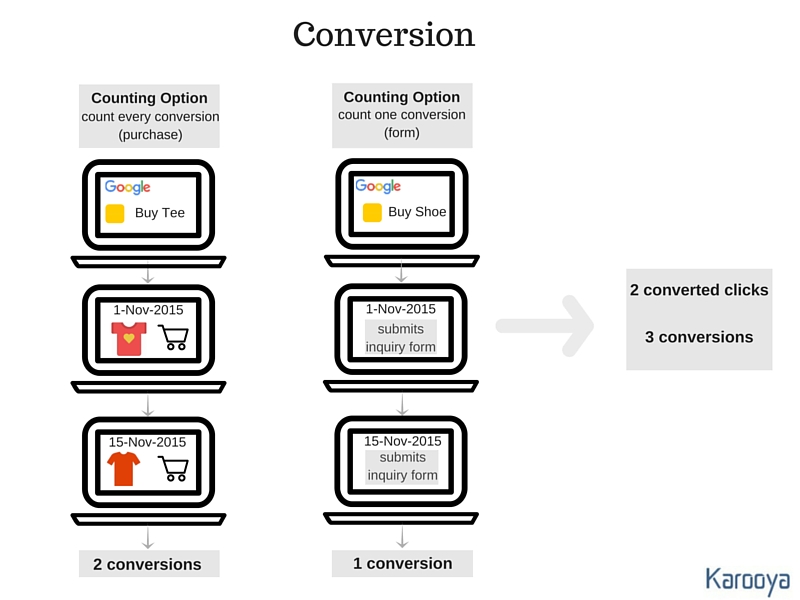 4. Click Assisted Conversion
The conversions assisted by an ad, campaign or keyword are displayed in the click assisted conversions column. It considers the assisted clicks which are defined as the number of clicks that led to the conversion, barring the last click.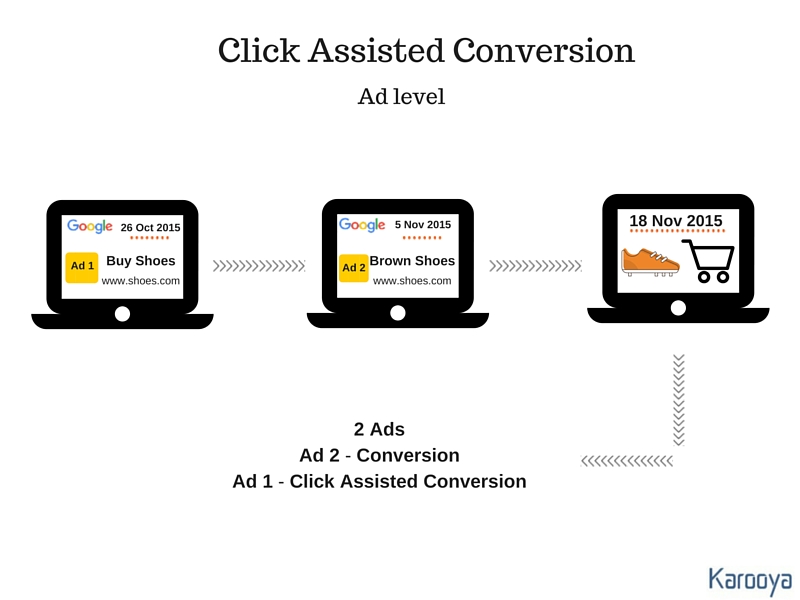 5. Phone Call Conversion
If you are running a call-only ad or an ad with call extensions then phone-call conversion helps you determine the number of calls longer than your specified duration. You can set the conversion tracking for your call-only ad or call extension while creating your phone call conversion. To set an ad with phone call features, you need to use google forwarding number (which reports the calls received through your ads) which is currently available at select countries.
Note: To set up conversion tracking for calls from ads, call reporting has to be enabled. Until now, advertisers were able to set call reporting feature only with individual call extensions or calls-only ads but starting from September 2018, call reporting feature has been enabled at the account level. It will help to measure the performance accurately with the call reporting feature set up across all your click-to-call ads.


Related Articles: