In paid search, keywords and search terms or search queries are not the same. Both are vital components of PPC advertising and are intertwined, yet their definitions and functions differ.
In the world of digital marketing, there is so much to learn before you could invest your precious budget. One thing people get confused about the most is the keywords and search terms. Understanding what exactly they stand for will aid in the creation and management of your campaign.
Keywords
Keywords are the phrases and words that you wish to match to the user's search query. These keywords are related to your products and services. So, these are the terms you would wish to bid on so you can reach those who are looking for your products/services.
Search Terms
Search terms or search queries are those words or combinations of words that users entered to find relevant information. Every user tries to search the information in different ways. Sometimes, users can include misspellings too which Google autocorrects.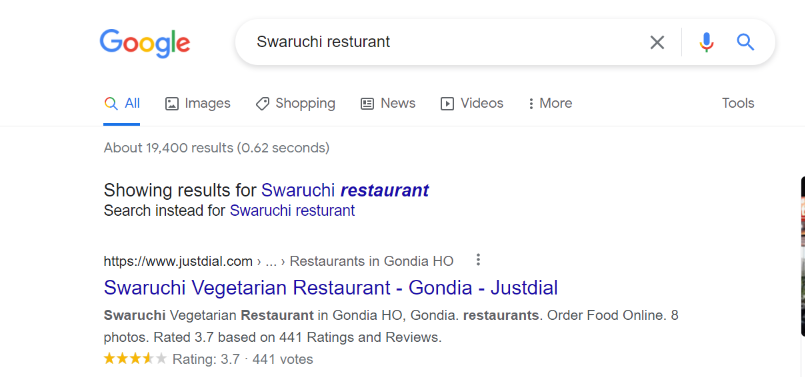 Keywords Vs Search Terms
Keywords and search terms go hand in hand but yet they are different. The major difference between them is who is using them.
Advertisers use keywords to target a relevant audience
Consumers use search terms to find their desired information
Users are usually unconcerned about the keywords that the advertisers are pursuing. They simply type their query for which they are seeking information. It would be nearly difficult to target each and every search query entered by users. As an advertiser, you should use these search queries to establish your target keywords in order to increase your reach and visibility.
For example, Below mentioned search queries will possibly be relevant to keywords Ad preview tool & preview tool
ad preview and diagnosis tool
google ad preview tool
Ad preview diagnostics tool difference between zip and city?
google preview tool
The above information can be put to greater use in order to improve the effectiveness of your ads.
How To Use This Information To Optimize Ad Performance
Learning the key difference between search queries and keywords can help advertisers target better and effectively. Knowing what users are actually searching for and comparing it with the keywords targetted can be key to campaign performance
Expand Targeted Keywords Using New Search Queries
Keywords are key to targeting your prospect audience. Advertisers identify these keywords considering what users might search and that broadly captures their search intent. Using the right set of keywords helps marketers gain more clicks and eventually clicks will turn into conversions.
Users, on the other hand, do not always search for your selected keywords. So it's a good idea to start with specific targeted keywords but expand them into search queries as well.
Let's take an example of the keyword "Home Decor". After analyzing this keyword, you found that there are different search queries related to your targeted keyword, such as:
home decor ideas
home decor items
home decor shop near me
home decor items online
home decor online
Customers searching for the above-mentioned queries are more likely to click on your ad because all of these queries contain your targeted keyword. But what happens if they don't search for your targeted keyword in their search query? In that situation, it's a good idea to check additional relevant searches, which you can tap by using the appropriate match type.
wall decoration
home interior design
living room decor
wall art decor
interior decoration
decoration items
Using these search queries can assist you in finding more focused terms, which will increase your visibility.
Use Search Term Report To Discover New Keywords
Another tool for finding fresh keywords is Google's search term report. This report allows you to see a list of the search terms that users have used to find your ad and possibly click on it.

The Keyword column in the table above displays your targeted keyword that matched the search keywords and triggered your ad. It also aids in the tracking of clicks and conversions. You can improve the performance of your campaign by changing your keyword approach based on this information. For example:
Add irrelevant search term as negative keyword. It will help to prevent showing your ad to irrelevant audiences.
Add high performing search term as keywords. Since, these search terms are already receving traffic, It will help to boost visibility and conversion.
An Important Note: Our Negative Keywords Tool is Free for accounts with ad spend less than $10,000 per month. Save 10-20% of your search ad spend for free.
Use Of Correct Match Type
For which term your ad will show, depends on the choice of match types. Currently, Google ads offer three match types that can be assigned to your targeted keywords and those match types are broad, phrase, and exact match type.
Let's see the table below to understand what search queries we can match for the keyword " blue scarf"

Note: Starting from July, advertisers are no longer creating new broad match modifier keywords. Read about the update here.
So, how do you know which keyword match type to use and when? Here is the post to help with the match type selection process.
To Conclude
The distinction between keywords and search terms must be understood. Understanding the differences and how to apply this knowledge will help you connect with the right people. Let us know how understanding the difference has helped you improve the performance of your campaign in the comments section below.
Related Links