Tinuiti, a US based digital marketing agency, shared the Google Ads Benchmark Report for Q2, 2020. Conducted on anonymized performance data from Google programs, here are some of the key findings from the study.
Decline in Broad Match Traffic & Close Variant Click Share Increases
With close variants expanding its reach overtime, broad match click share declined to 10% in Q2, 2020 from 25% in Q1, 2016. This comes with a warning sign, that now advertisers must be all the more vigilant and ensure a full-fledged negative keyword strategy for all match types.
As a result, non-brand exact match clicks rose to 41% and phrase match increased to 46% in Q2, 2020.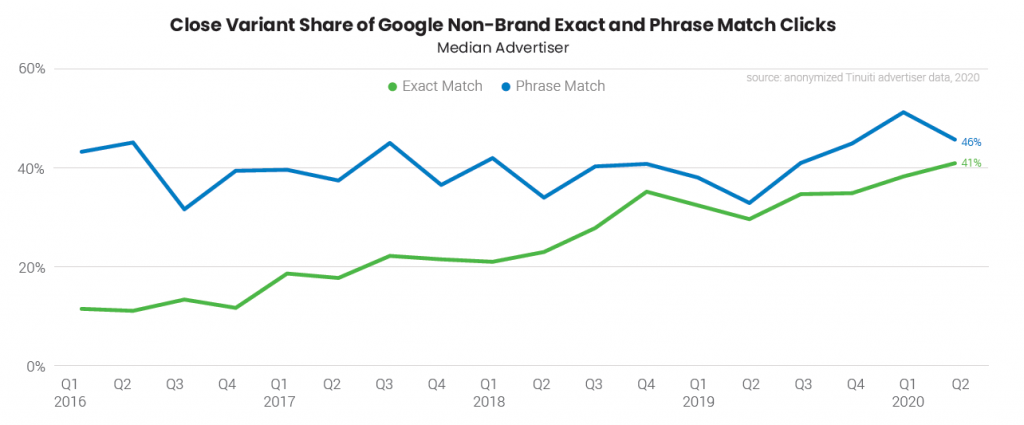 On comparing the close variant performance with true matches, it was found that for brand keywords, close variants outperformed true exact and phrase matches. Whereas for non-brand keywords, exact and phrase match close variant underperformed at 20% and 4% respectively.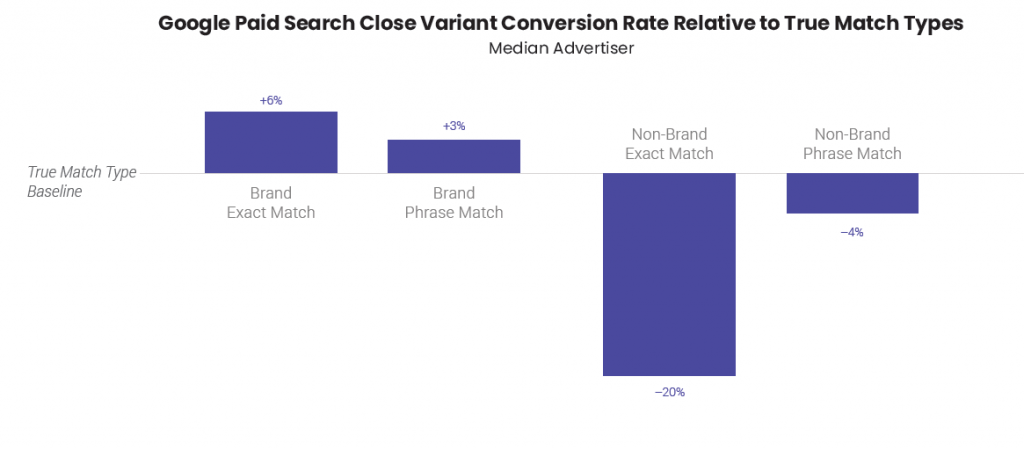 Free Google Shopping Listing Announcement Impacts Auctions
Google's announced free listings on the search results of Google Shopping Tab in mid-April this year. With this announcement advertisers who had not been advertising on Google, got a chance to appear in the search results.
This did not have any significant impact on advertiser's ability to invest in Shopping ads, it did result in a rise in distinct competitors on desktop shopping auctions by 41% from 2018, followed by phones at 41% and tablets at 38%
Amazon Back On Google
Amazon exited Google text and shopping ad auctions for major part of Q2, as it drove its focus on fulfilling orders and getting it in line with the growing demand. This led to a decline in competition and average CPC across product categories.
Google Shopping Ads witnessed a 53% rise in clicks and a 34% spend growth, largely as a result of Amazon pulling back, leaving the market open for other marketers.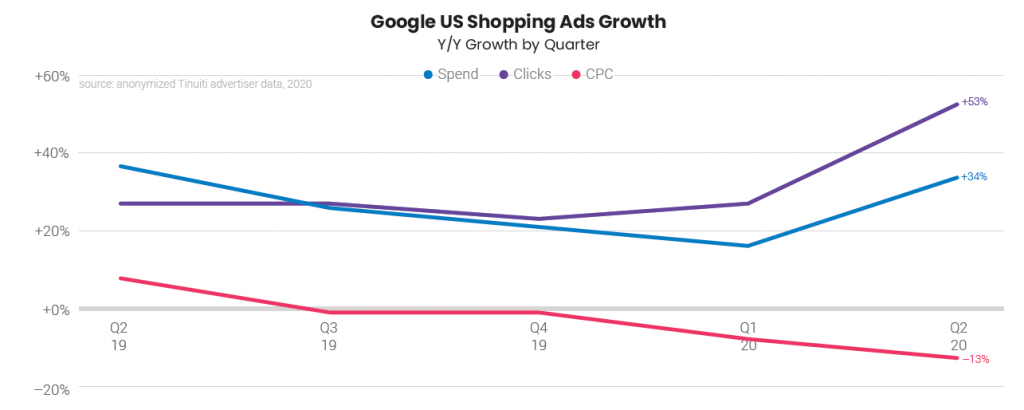 Now that Amazon is back, since mid-June, the Q3 can expect more competitive Shopping Ad Auctions.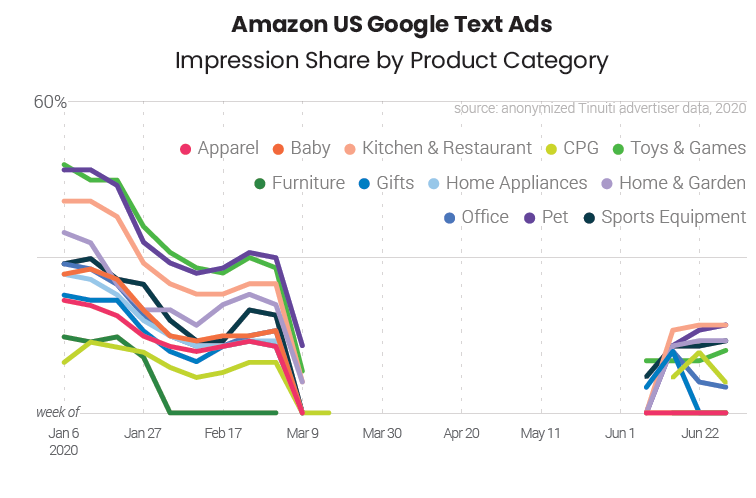 Targeted Audience Share of Spend Rises
The search spend share attributed to targeted audiences rose to 62% in Q2, 2020 from 54% in Q2, 2019 for text ads and for shopping ads it rose to 52% this quarter from 50%.
Also it was observed that RLSA search spend share remained more or less the same across device types at 14% (desktop and tablet). Customer Match search spend share rose not more than 3.5%. Similar Audiences spend share was noted to be steady between 8% to 10%, across devices
Increase in Usage of Discovery Campaign
Discovery Campaign, announced last year in May, lets advertisers run ads across Gmail, Discover feeds and YouTube. Its usage saw a tremendous rise this year. In June, the number of advertisers using Discovery Campaign increased to 138% from January, 2020.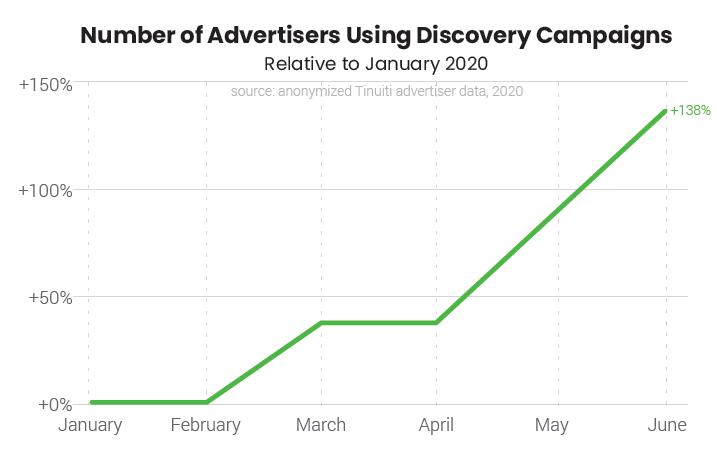 To view the full Google Ads benchmark report, download it from here
Related Links: