Negative Keyword Lists spares marketers the time spent in manually adding the same set of keywords across campaigns. Bing realizing the importance of the negative keywords and further that there are some negative keywords that need to be applied to multiple campaigns, incorporated negative keyword lists on their platform the last year.
If you have an account on Bing and want to optimize your campaigns quickly then excluding irrelevant keywords is one way to do it. The same can be done with the help of Bing's Negative Keywords. If you aren't too sure of what match types fall under Negative Keywords, here's a helpful guide on Negative Keyword Match Types in Bing.
In this post we take you through the steps to add a negative keyword list to multiple campaigns. But before that here are some specification that you need to consider.

Step 1:
Click on campaign and then click on Shared Library in the left column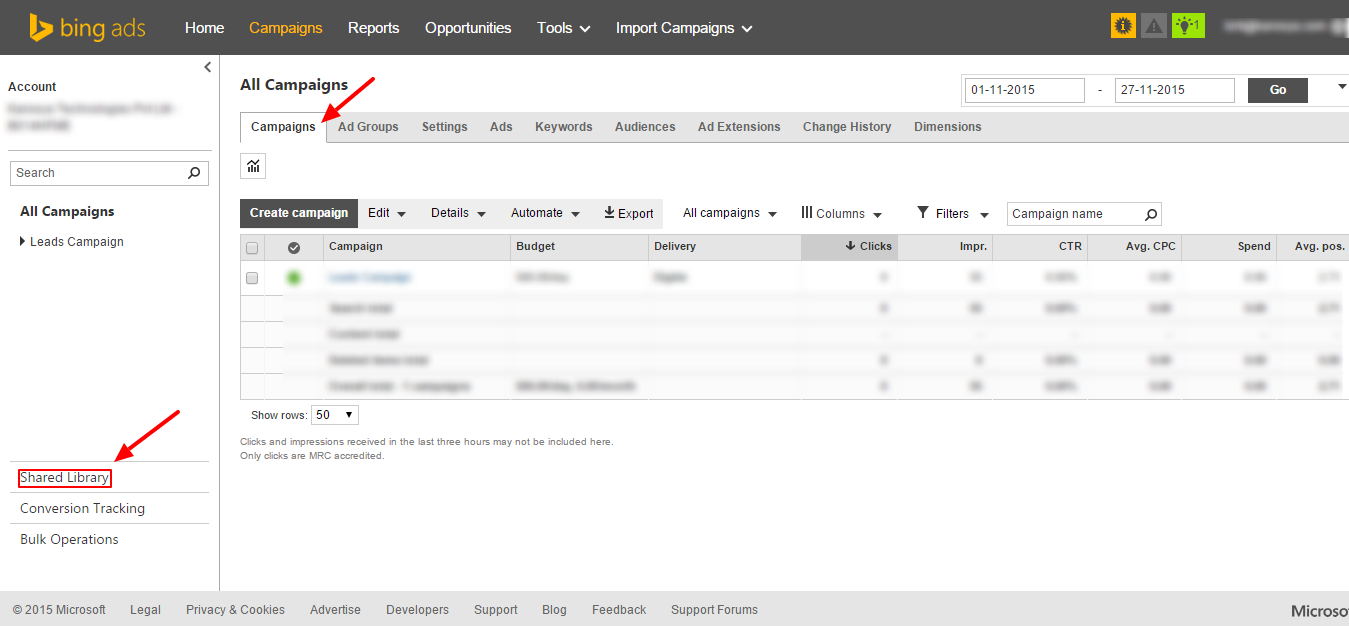 Step 2:
Click on Campaign Negative Keywords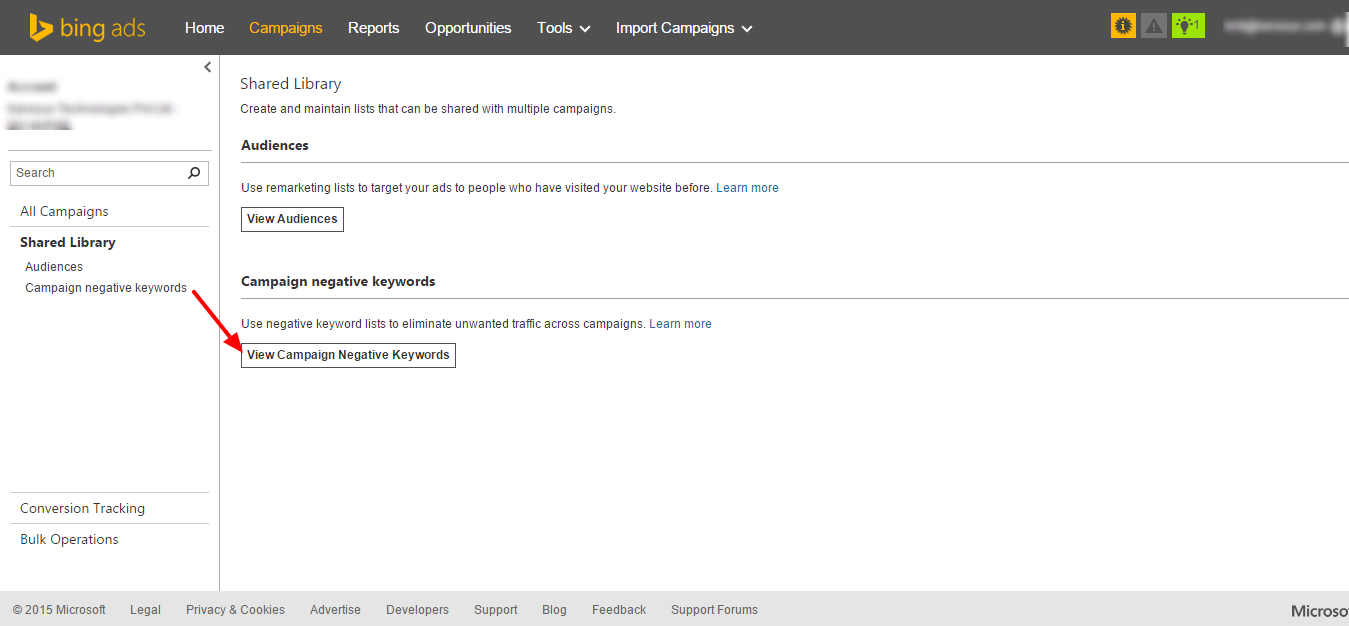 Step 3:
Click on Create Negative Keyword List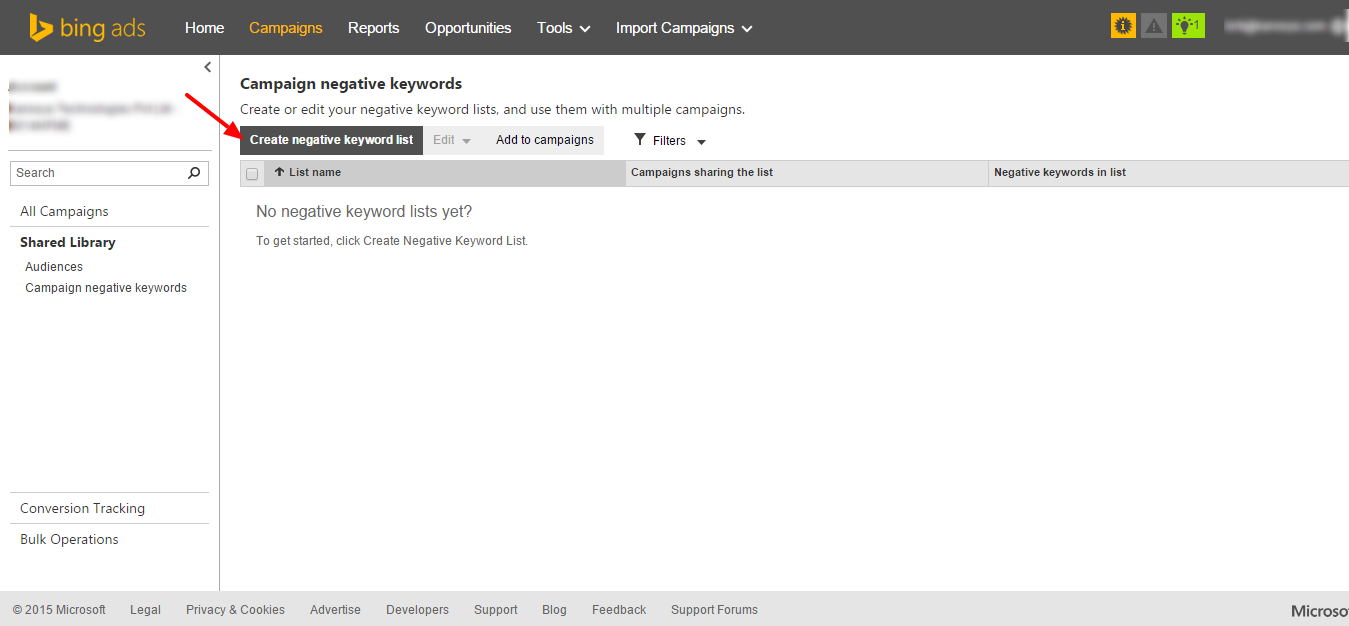 Step 4:
Add the details and save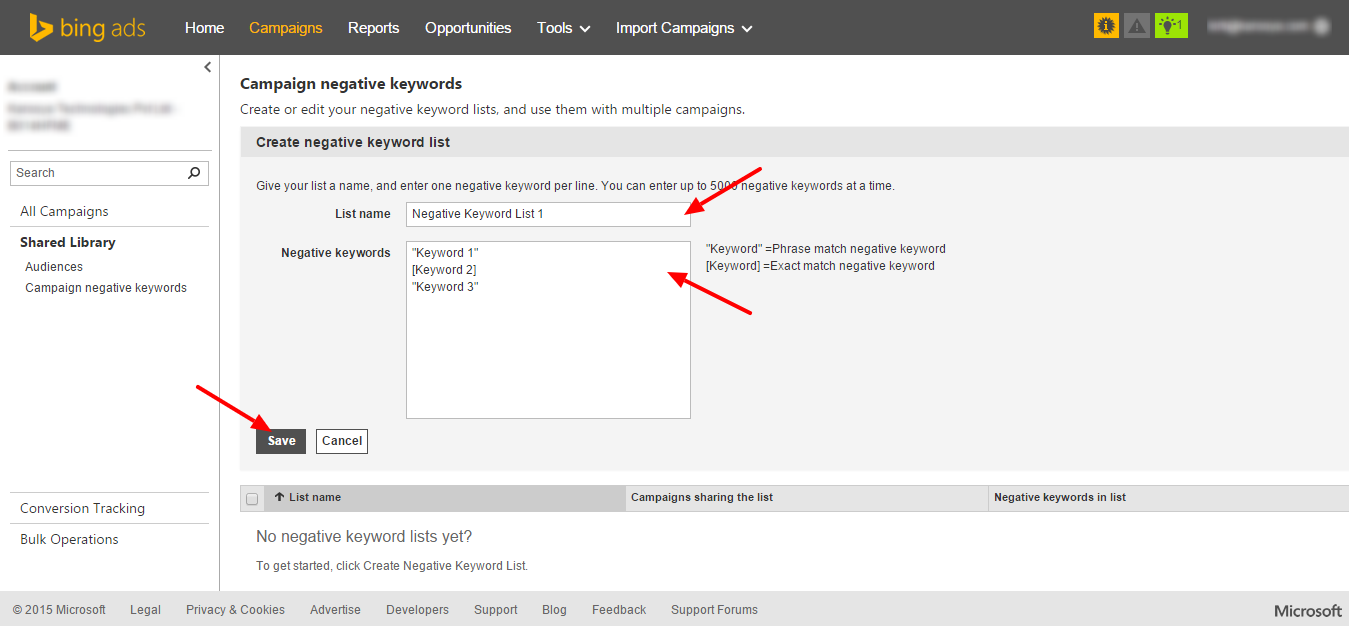 Step 5:
Select the list created and click on 'Add to campaign'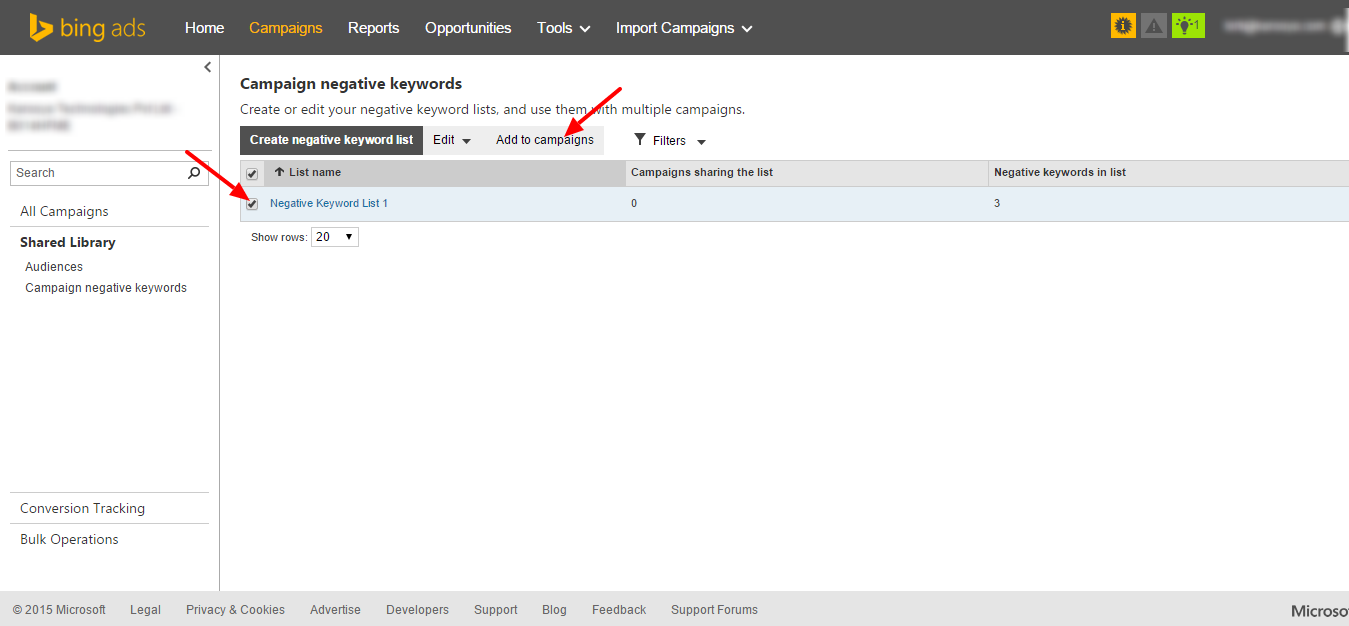 Step 6:
Select the campaigns to which you wish to add the negative keyword list and save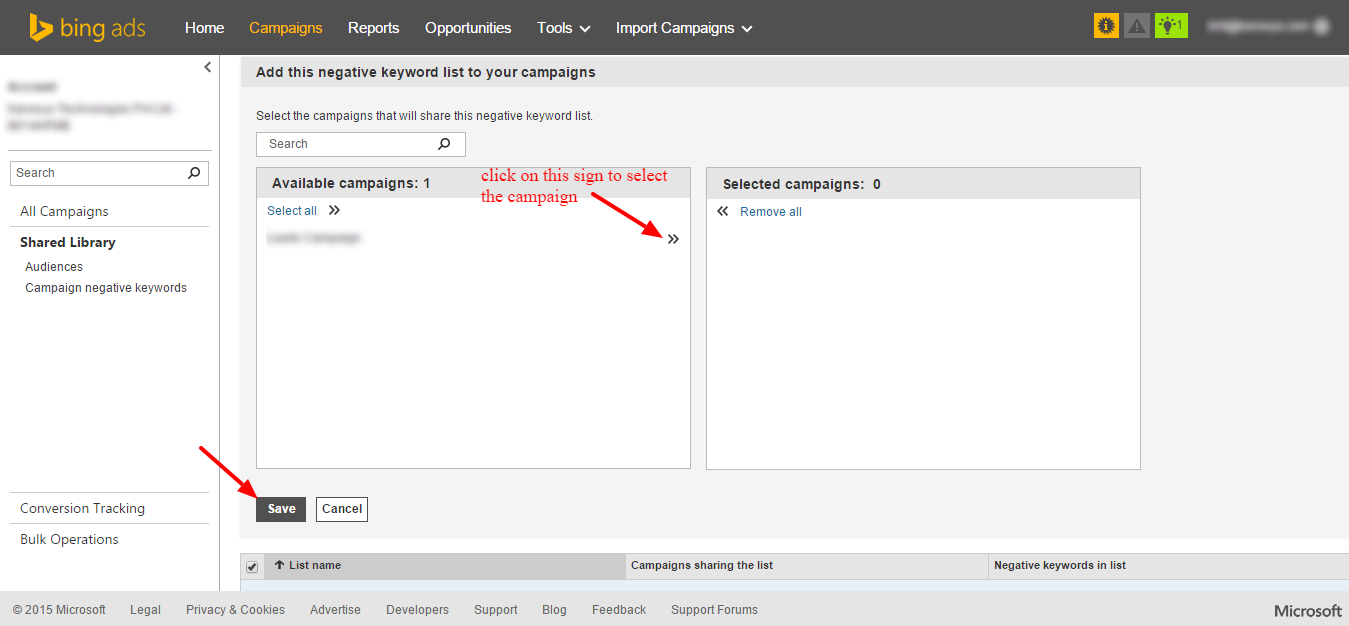 You have successfully created your Negative Keyword List and applied it to the desired campaigns.
Identifying negative keywords for large accounts or multiple client accounts can be tedious if done manually. An automated negative keywords discovery tool can save tons of time and effort for the PPC Manager. Not to mention, this will also save the wasted ad spend on AdWords.  Give our negative keywords tool a try.
Note: Karooya's Negative Keywords Tool for Bing Ads is now Free for accounts with ad spend less than $10,000 per month. Save 10-20% of your search ad spend for free. Sign up and start saving your ad budget now.
Related Articles: