Do you have a business that runs on specific hours of a day or is closed on weekends? Are you then, running your ads during those unproductive hours or days? If the answer is yes, then you are surely wasting money on clicks that do not result in conversions. Assuming you have incorporated the conversion tracking for your campaigns, within no time you would start noticing from where the conversions are coming. With Ad Scheduling another layer gets added, as you get insight on 'When' the conversions are taking place.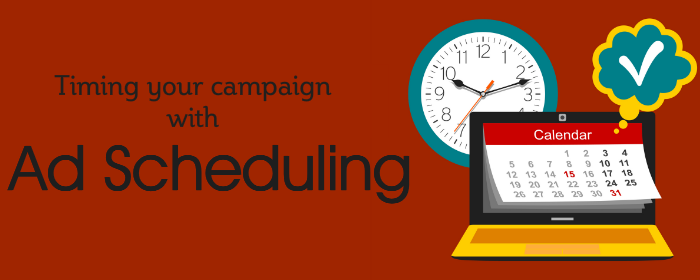 So, if you intend to reach out to your potential customer at the right time, then you need to apply Ad Scheduling to your campaigns.
How to View Ad Scheduling?
Ad Scheduling can be accessed if the campaign type selected by you is 'All' and not 'Standard'. You can change your campaign type by going to settings tab and clicking on edit to change your campaign type.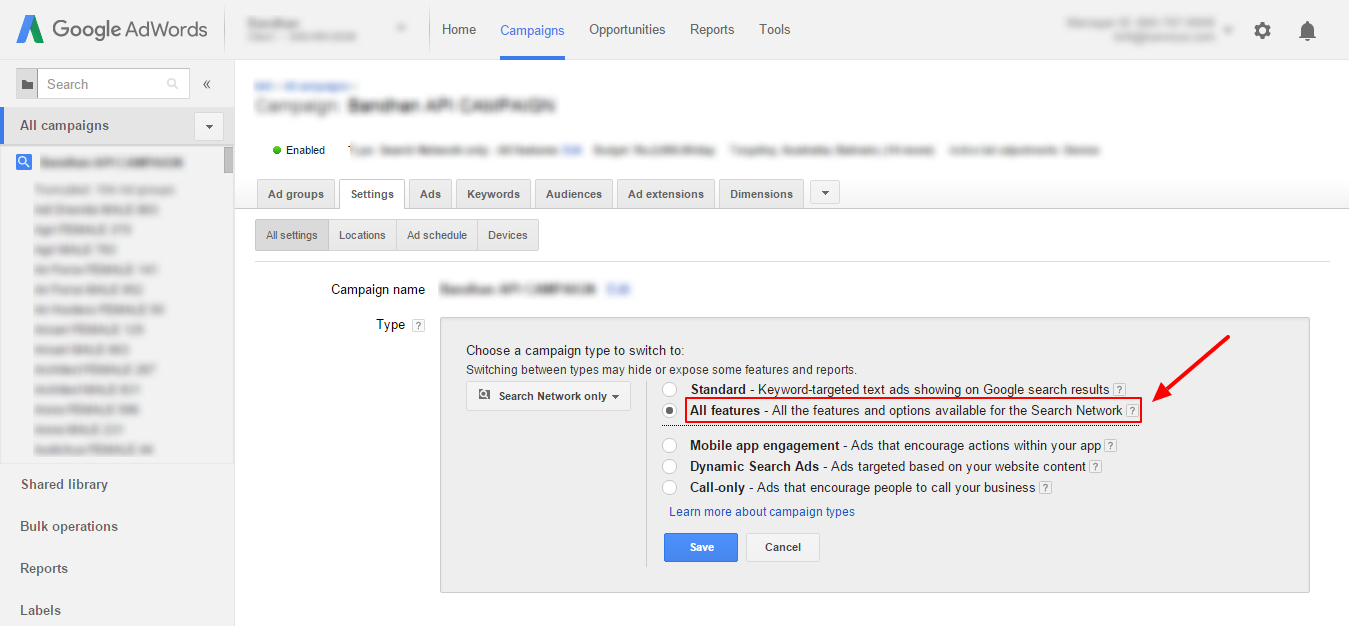 Having done that, you can now access Ad Scheduling under the 'Settings' tab

Identify Low Performing Day(s)/ Hour(s)
If you haven't yet created a custom Ad Schedule you will see a message stating that your ad has been appearing on all days of the week at all times of the day. It means that your ad is running from 12:00 AM to 11:59 PM everyday. To dwell deeper into your campaign's performance basis days of the week or hours of the day, you need to click on Schedule details and select the option for which you want insight.

You can use this report to determine if you don't wish to run your ads on specific day(s) or hour(s).
Show Your Ads During Operational Time or Days
Alternately, if your business has restrictive operational hours then you can stop your ads from showing during non-functional hours. For instance the Clothing store below closes by 9 pm. It would be a wise step for them to not show their ads when they have closed down.

Deciding when to show your ads makes your business flourish as it ensures meeting timely requirement of a customer. For e.g., a B2B company whose conversions happen primarily through phone calls attended during weekdays (9 AM to 6 PM) might not want to show their ads when the customer care team is off duty. They should switch off their campaigns during weekend and from 6 PM to 9 AM on next day. However, they might still want to direct customers to the services page during off hours to fill up a registration form. In this case you could simply limit the hours of the campaign with the 'call extension', while still showing an ad created for lead generation.
Make Bid Adjustments
You can also increase your bids for days and time that are more valuable for your business or decrease he bid for under-performing ones. This option lets you better manage your budget and ensure that the money spent is driving results. You can make bid adjustments by clicking on 'Set Bid Adjustment' or by clicking on the value shown in 'Bid Adj.' column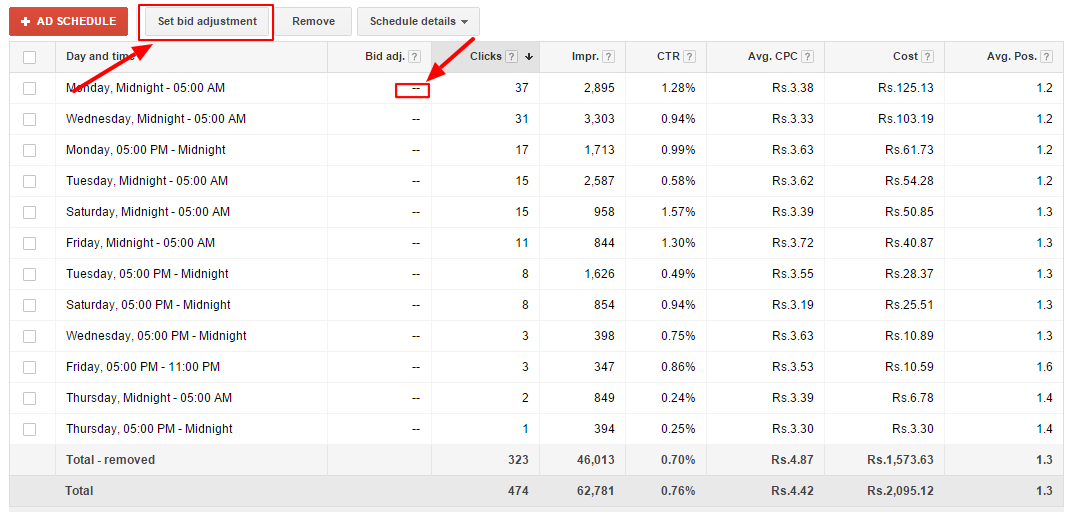 An example where bid adjustment come into the picture can be for an online shopping portal witnesses low conversion rate from late night to morning. Instead of switching off the campaign entirely during these hours, the bids can be lowered. So, the bids can be set to be 30% lower from 11 PM to 8 AM on the next day
How to Create Ad Scheduling?
Now that you know, when you need to show your ads, you can go about creating your Custom Ad Scheduling following the below mentioned steps:
Step 1: Got to Settings and then to Ad Schedule
Step 2: Click on '+Ad Schedule'
Step 4: Click on +Create Custom Schedule
Step 5: Now click on the respective fields and enter details of the days and hours when you wish to show your ad.

Save the settings. You ad will now be restricted to show as per the details entered by you. You can further evaluate how your ads are performing on the schedule set by you by visiting the Ad Schedule tab again. On further analyzing you can alter the bid to optimize your campaign more.
Related Articles: