Two years back, we launched the Ad Scheduling feature for Amazon Ads that helped advertisers create dayparting for their campaigns.
On popular platforms, this feature is used profusely. It helps advertisers spend their ad budget effectively and during the most productive time of the day or day of the week. Amazon currently doesn't offer this feature, so our team developed a solution to help with this.
With the Ad Schedule feature (available on Karooya's Negative Keyword dashboard for Amazon Ads), advertisers can easily create their ad schedules and associate with the campaigns of their choice. The changes reflect in your Amazon ads account only after you have associated your campaign with the ad schedule.
This feature was previously available for Sponsored Product and Sponsored Brand Campaigns but with this update, we announce that it now also supports Sponsored Display Campaigns.
We have explained the steps to create an ad schedule in this post. After successfully creating the ad schedule, you will get the option to choose campaigns that you want to associate with it. Here is where you can see the recent change, which is the addition of Sponsored Display Campaigns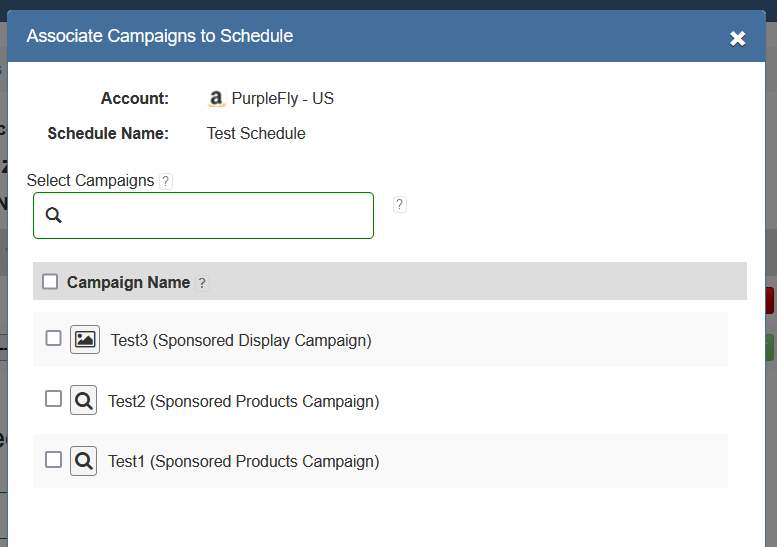 If you haven't already, then Sign up with us to use this feature. Give it a try and let us know your feedback. We look forward to hearing from you.
Note: Karooya's negative keywords tool for Amazon Ads is a powerful tool that saves your ad budget and time. It is Free for accounts with a monthly spend of less than $3000. Learn more and sign up today to improve your ACoS.
Related Links: