Missed out on top PPC posts published in the month of April 2020? Here is a quick recap. Release of Google Ads Editor v1.3, Q1 2020 Digital Marketing report from Merkle, Availability of product targeting for US seller on sponsored display, Updated Quora Ads Manager, Navigating your campaigns through COVID-19, Multi-account Google import and more.
Google Ads Editor v1.3: Support for shared budgets, optimization score, and more –  Google announced the release of Google Ads Editor v1.3 which includes support for shared budgets, optimization score, and an improved edit pane.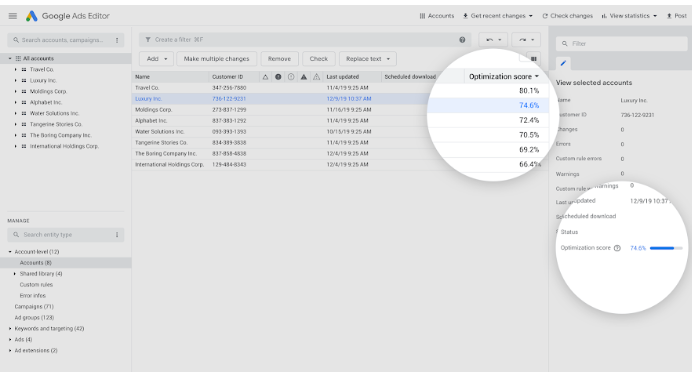 Facebook pulls back on Campaign Budget Optimization mandate – To provide advertisers with flexibility and choice in their buying strategies, Facebook has decided not to go ahead with Campaign Budget Optimization (CBO) migration. Ginny Marvin shares more insight regarding this update in this blog post.
Introducing call ads, with an optional website link – It becomes difficult to manage call volume when your business is operating on limited hours. To overcome this, you can now include an optional "Visit website" link with your call-only ads. Susan Wenograd has shared more information regarding this feature in her searchenginejournal blog post.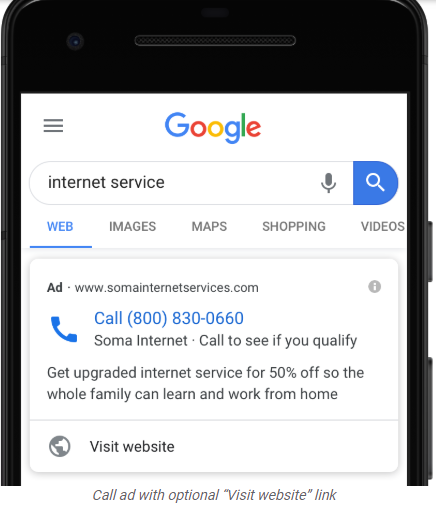 Ad creative editing available for Sponsored Brands – With Amazon's new feature, you can change the products, headline, and logos in your live ad creative in Sponsored Brands campaigns. Get more insight here.
Merkle | Q1 2020 Digital Marketing Report | Key Highlights – As per the digital marketing trend for Q1 2020, for most brands, this period in mid-March marked a clear boundary between pre and post-COVID-19 results, but exactly how different these periods looked varied considerably depending on the channel, the industry of the advertiser, and other key factors. Get some key highlights in this blog post.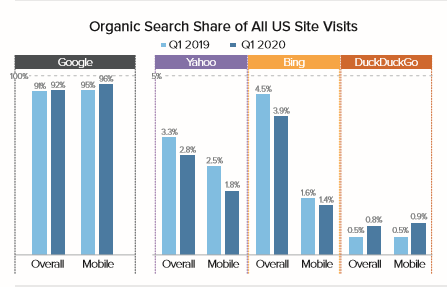 Product targeting available for US sellers on Sponsored Display – With Amazon's new product targeting feature, US sellers can promote product discovery with ads that reach potential shoppers and access more campaign controls and reporting metrics.
Tips to help your small business during trying times – When an unprecedented event like COVID-19 hits, staying connected with your customers can become challenging. Here are some tips and resources to help small businesses around the world keep serving their customers during these trying times.
Introducing multi-account Google Imports – Managing multiple accounts and keep them in sync through Google Import, can be quite difficult. Here we learn about an announcement that will enable us to do Google import from multiple accounts. Sachin Tayade sheds more light on this update.
Say Hello to the Updated Quora Ads Manager – To improve your experience when advertising on Quora, the team has announced a new Quora Ads Manager design which makes it easier to navigate and manage your campaigns.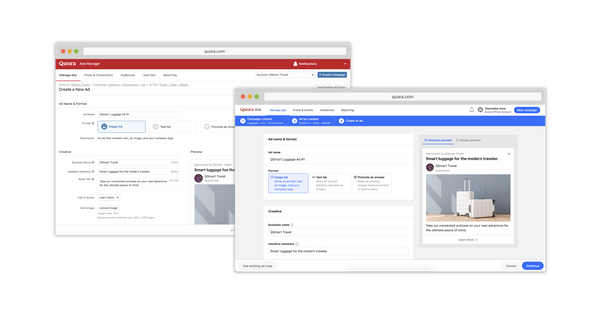 Track your impact better with new conversion goal options – Conversion tracking helps to measure the impact of your ad campaigns on your business and also valuable in optimizing your campaigns for the right outcomes. Microsoft Ads has announced two updates with regards to the conversion tracking which have been explained in this article.
Navigating your campaigns through COVID-19 – As we face the global crises together, it is important to evaluate the campaigns. Google has given some consideration to evaluate your ads and adapt to dynamic market conditions.
Increasing transparency through advertiser identity verification – Google is committed to giving users transparency, choice, and control when it comes to the ads. Now, Google brings additional transparency through a new identity verification policy. Learn more about this here.
Related Links