PPCers in this week's PPCChat session discussed about the PPC tools that they can't live without, tools that they would want to use, what makes them decide to try out a new tool. Hosted by Julie F Bacchini the session discussed all this and more was explored.
Here is the screencap of the session.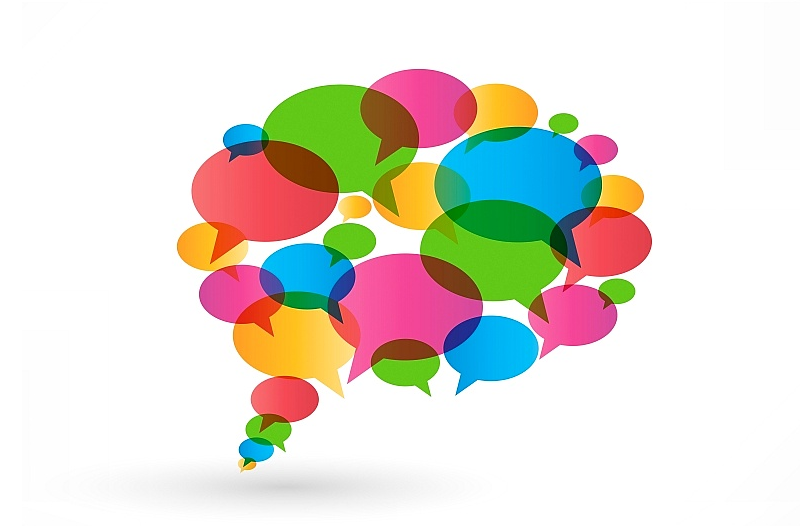 Q1: Do you use tools to help with any aspect of your PPC work? If so, which do you use regularly?
We use primarily the SE UI's, scripts, Excel, @swydo for reporting, @WeAreShape for budget mgmt, @Optmyzr for automation assistance/testing, @harvest for time tracking, @asana for task mgmt. also @semrush for KW research. – @PPCKirk
scripts and Excel is my bread & butter!! Thankfully they are two of my work bff. We have started using @asana for task management as well – @mindswanppc
I mean, excel. But I also like Acquisio and I've been looking at ad copy testing platforms. – @JuliaVyse
My favorite tools that I am in daily are (1) Excel (2) Adwords/Bing Editors and (3) Optmyzr. Other tools I use more rarely. – @lchasse
Excel, Google Keyword Planner, SEM Rush and @Optmyzr more regularly. And Google and Bing editors- @marksubel
Excel mainly and then Editor as well. Also quite like using tools like AHRefs Paid Search stuff to look at what competitors are doing with ad copy and landing pages. – @digitallydan14
I use @swydo for reporting and @semrush regularly for research, @spyfu sometimes for research, Keywords Everywhere and Google Ads Editor and @toggl for time tracking. – @NeptuneMoon
The usual suspects – Excel, Editors, scripts. But I'm curious what people are currently using for reporting to pull it together – Excel, 3rd party platforms, Supermetrics, Power BI, NinjaCat, etc? I think it depends on size and complexity of accounts. – @LisaSanner
Call me old school but excel/Googlesheets never go out of style for data work. @Supermetrics for reporting and pull data into sheets. External scripts of course too. Some keyword, photos and analytic tools external from ad platforms. Also asana does all our project management work. We have one client big on Basecamp, so we use it for them. Dropbox if we can't use GDrive for storing the odd digital artifact from clients. Wave for accounting, payroll..ect. – @duanebrown
Editors are SO NICE. Screw FB for not hooking it up. Tracking and visualization software is important too so you can slice your data and allocate budgets more effectively! – @markpgus
Acquisio, Sprinklr, SEMrush – @Mel66
Basically this (although I haven't worked with Swydo). I'd add Google Sheets / Excel, @Supermetrics for reporting, and am starting to get into Data Studio. Idk if those are considered tools? – @akaEmmaLouise
we use Spyfu and SimilarWeb for outsider tools. But we also are big on GA, DART Search for management – @JonKagan
We use @Optmyzr for automation. We created an internal PPC dash for reporting, although I preferred manually pulling from @ReportGarden – @anna_arrow
We use Google Ads for keyword research, Editor for composing campaigns, Toggl for time tracking, and Basecamp to keep track of to-dos. – @marccxmedia
Q2: What is the one PPC tool that you absolutely could not live without and why?
I find this question hard, because good PPCers would always find a way… 😉 BUT… if I had to choose I'd say we are tied to Google/Bing Editors first, and @Optmyzr second as we have a bit of our optimization workflow through it. – @PPCKirk
Desktop editors. Much faster execution speed @ scale than browser UI. Excel is 2nd more valuable but you *could* get away with Google Sheets if necessary. – @SEM_PPC_MattV
editors and optmyzer as everyone said. I'll add funnel and data studio saved a hell of time in reporting – @360vardi
Optmyzr! – @dotcentrex
Acquisio for sure – oh and AdAlysis – indispensible – @Mel66
If strictly a PPC tool, I think the most widely used is Adwords Editor. As far as a tool used for PPC, I would say that's Excel. – @LisaSanner
Surely it has to be excel. Can you even do PPC without it? Everything would take so long and be so manual. – @digitallydan14
Google/Bing Editors for sure. I don't know how much time I would lose without it. – @lchasse
I think @duanebrown hit it on the head with his follow-up answer to Q1 it's the project management tools! – @ferkungamaboobo
my editors. I use them constantly. I can manually do most of the work, but in order to manage my giant accounts and make quick changes, I need my editors. – @JuliaVyse
Excel/Googlesheet. Been with me since day one and short of having to much data and going to Power BI. There is nothing it can not do if you know macros and pivot tables – @duanebrown
AdWords Editor. So many things would take SO MUCH LONGER to do without it. And, you can skip all the screens where it tries to get you to add 600 extra bits to your ads! – @NeptuneMoon
Can we count the offline editor tools? if so, they are as important to me as my kidneys – @JonKagan
Like you, @NeptuneMoon, AdWords Editor (and some of the Bulk features in Ads) is a godsend. – @marccxmedia
Q3: Is there a tool you've heard about but not had the chance to use that you'd really like to? What is keeping you from trying it?
Rather than name tools, I just find in general budget is the problem. Clients have this much ducets, minus taxes and fees, minus the media spend, the $ just aren't there. – @JuliaVyse
3rd party site optimization testing tools. Biggest barrier is cost. Implementation & complexity are also factors. It'd be great to have more time to focus here as well! – @SEM_PPC_MattV
Power BI. Having the time and also a larger data set to look at. With Black Friday now come and gone. Something I can now look at with a years worth of data – @duanebrown
I think tool usage is often limited by types of accounts and scope of work. I don't have a ton of experience with CRO tools because of where our accountability stopped and started. But CVR and LPO heavily influenced performance so it was a little frustrating. – @LisaSanner
I liked @semrush a lot, but cost keeps me from using the full version – @JonKagan
Tools like Optmyzr or AdAlysis intrigue me. Like most, ongoing cost is the biggest factor to be able to overcome, especially if you're also using tools for clients like Unbounce or CallRail. – @NeptuneMoon
we just started with SA360 for bid management. Not my favorite honestly, but they have the ability to tie in paid efforts with 1 pixel – @360vardi
We would like to use more tools collectively for sure, but by the time you add up every great toolkit for PPC, the monthly cost just gets a little more than we like to justify all of them all the time. – @marksubel
next step is Google BigQuery combined with scripts and sheets for bid management across many accounts – @KurtHenninger
We haven't used any call-related tools or optimizing tools yet, but given that we drive calls for one of our clients, trying a call tool would be interesting to see how it compares. – @marccxmedia
same for Optmyzr & AdAlysis – @mindswanppc
Q4: Is there a tool that you did try but either didn't like it, couldn't understand it or just generally had a hard time with? Why?
for legal reasons I can't use the names, but there is 1 ad managment platform of the big 5 we don't use due to attempted bribery. There is also a monitoring tool that cost more than others, with less functions – @JonKagan
Google's Data Studio. I tried it a couple times and if Google would have looked at other reporting platforms and how easy it was to integrate data – @lchasse
I'm kind of there with DS. It's good but doesn't do everything we need. I had the opportunity to try Albert AI and tho it was really good performance-wise, it was really tricky to do and really hard to get going. – @JuliaVyse
Data Studio is great in theory but always feels like extra work. A lot of programmatic & ad optimization platforms are selling the dream that does not live up to the hype. – @duanebrown
Tested tCPA autobidding in several different ways & just couldn't get it work the way our business needed it to. Really wanted it to work b/c it would've been a big timesaver! – @SEM_PPC_MattV
I said this earlier, but Data Studio just leaves me cold. I wish it was better than it is, but the work needed to set it up is way more than a tool like Swydo, where you hook up a data source and you can configure reporting from that source in a snap. –  @NeptuneMoon
Really interesting to see all the Data Studio responses for Q4. I assumed I was alone in not being impressed, or just having other options already that do it just as good or not better as part of my workflow – @PPCKirk
I've used some ad copy tools (suggestions, translations, etc.) that I found more work to manage than value I felt like we were getting , few new fresh ideas. Now with all of the multi-variate testing optimization built into publisher features, you don't need them. – @LisaSanner
Maybe the biggest example of this for me is A/B testing tools — could never wrap my head around them enough to break out of my little code snippets. – @ferkungamaboobo
Again, like you, Julie, we tried Data Studio once or twice but didn't get into it enough – @marccxmedia
100% my feelings. If Data Studio had the ease of use of Swydo (Or Swydo was as versatile as Data Studio seems) we would have a winner. When you're in-house with bigger budgets it's nice to bring your data into a visualization tool and get decision making insights – @markpgus
I don't buy into all these tools that monitor your brand and pertain to preventiing people from bidding on your brand. – @digitallydan14
yes, I really want to love Data Studio – but I feel like it'll be a very steep learning curve to create the dashboards.. – @mindswanppc
Q5: For existing tools, are there any features or functions you wish they had (tag the tools!) and why?
Super specific, but I'd love for @GoogleAds Reports to include the new Shopping Price benchmark data so we could analyze the account in bulk according to price benchmarks. – @PPCKirk
Maybe a little better task tagging/reporting for – @marccxmedia
how about blended data? I do SEM on two platforms, I do FB, Twitter and LinkedIn, and I do buys with Amazon and Spotify. Could you just please vacuum it up and make a report? These manual powerpoints are killing me! – @JuliaVyse
Honestly, a monthly budget feature in @GoogleAds that is just simple. Do not spend over $5,000 for an account for the month if they need that without having to use scripts, etc – @lchasse
Everyone knows I love @Supermetrics … we built our own templates but I wish the ones they provided were more useful. Maybe I just built different reports then other people. – @duanebrown
Would love to #GoogleAds scripts to have a longer timeout window than 30 minutes. Lots of really useful in-depth analysis could be done w/ longer run script runs – @SEM_PPC_MattV
Q6: What is missing in the world of tools for PPC pros? What is on your wish list for a tool?
a really good projection tool. A really good keyword addition tool that uses ad grouping naming convention – @360vardi
This might be out there but w/AI and machine learning, I think publishers could monitor people's account mgmt activities & give real suggestions about timing of optimizations or strategic opportunities across whole account/MCC. Kind of like a healthcheck but higher level – @LisaSanner
I'd say audience sharing. I can do it with GMP sort of, but I'd like to see a way to share more between platforms for a particular program. – @JuliaVyse
FB editor, ad managment platforms offline editors, deeper competitor insight tools that require lower traffic thresholds, but most importantly, a tool that tells you of YouTube/GDN/Native placements in advance of launch, when you dont specify specific targets – @JonKagan
Facebook Editor. – @robert_brady
Not a tool as much of wishing Gsheet would have a button to auto-deduplicate data. I have an add-on and it works just don't want to pay for it. Better regional search data would be nice for Canada, Australia & UK as those are the big 3 we tackle outside of USA. – @duanebrown
Something that does all the work, but we still get paid. 😉 Honestly, probably Google learning from the other companies. We are willing to pay for other tools, their tools are falling short. Otherwise, FB ads editor or some tool I don't know I need yet. – @lchasse
Offline Editor for Facebook and an automated tool that excludes crappy GDN placements. – @NeptuneMoon
Free paid traffic of course! – @SEM_PPC_MattV
Q7: Is there anything in particular that makes you more or less likely to try a new tool?
It needs to solve a real problem for me, or save me enough time that it's worth trying/switching. If it does those two things, I'm in. – @PPCKirk
Value, cost, and learning curve all play a role. – @adamkoontz
free trial, ease of connecting tools, starting with lots of plugins instead of just the big three. – @JuliaVyse
If everyone in #ppcchat is onboard with a tool, I may give it a shot. 🙂 Seriously though, usually I don't listen to sales people, but I do listen to fellow agency folks who need these tools in their daily work. – @lchasse
I will try a new tool if 1 I can afford it. That's more than the subscription cost. It's the upfront time learning mixed with the time saved and efficiency gained long-term. If those project well let's do it! If it's marginally better, wait for the tool to improve! – @markpgus
I agree with this and will add, needs to applicable across client base, not just for one client. – @NeptuneMoon
Some kind of data showing the value, case studies etc that justify the cost. – @digitallydan14
It has to fill a gap, or have a bell so shiny that other tweeps are chirping about it. Referrals from people who you respect helps. Real world demo's can make it appealing but need and low costs of trial can push you to act. – @LisaSanner
I'm a tech geek so I'd try any new tool that I can get my hands on (even Data Studio). – @mindswanppc
outlandish claims and price – @JonKagan
PPCChat Participants:
Related Links: