With the Q1 coming to a closure, this week's PPCChat session discussed about how the quarter went, what PPCers did differently, changes by platform that have impacted this quarter's performance and more. Julie F Bacchini hosted the session.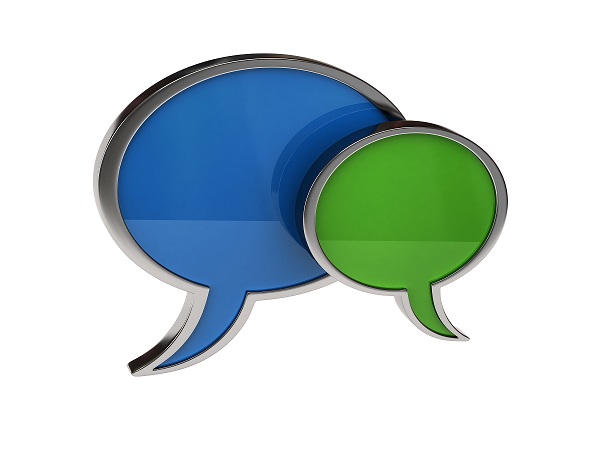 Q1: How would you sum up the first quarter of this year? Has it been about the same as Q4 of 2018 or different? Similar to Q1 of 2018 or different? If it has been different, how so?
We've seen some softening that seemed to be coincident with the long govt shutdown. I have a sense some institutional buying has been postponed. Feb. forward has been about normal. Anyone else seeing similar? @mvanwagner
softer on performance in accounts. @Googleads seems to be moving faster towards automation and black boxing @360vardi
I have seen most of my accounts not performing as well this quarter. Cost per conversion and avg CPC seem to be a lot higher this first quarter. I keep making tweaks to compensate and having a hard time getting things back to the way they were. @steph_woods
Q1 is always full of new initiatives. Some clients cut budget in Q4 and are roaring back in 2019. Regrets. Account-Based marketing is a hot topic among my SaaS B2B clients + new B2B prospects and I am here for it. @PPCHartman
same in terms of velocity. So much going on at once and though we're building on success, everything still feels like a big push right at the beginning of the year. @JuliaVyse
I have not seen any seismic level shifts from Q4 into Q1. But, Q4 was busy, so that energy is carrying over for my accounts. @NeptuneMoon
Our fiscal year starts Jan 1st and it's start of our year 3. We have seen a ramp up in biz dev for more ecom clients needing help. Not as much work since it's not BF/CM & Christmas. A lot of 2019 strategy planning with clients and revenue goal setting. Also doing more community PPC stuff beyond what I did last year. That has had a good affect on the business it seems. Trying to focus that time even more now.  @duanebrown
Every quarter depends on what the clients need. Some want to be super aggressive and others want to fine tune spend vs. revenue. 90% of my clients are retail, so Q4 is always pretty crazy though. @lchasse
Lots of talk about how to combat competitors this quarter. It has been a hot topic in the past but I've fielded several questions this week alone on competitor targeting @anna_arrow
Local Service Ads ave been wreaking havoc with CTRs — it's a new world and i'm unsure if Google's algos are the same LSA's are… OK? Not sure how much users are actually using them but the pay-per-booked-lead is very attractive @ferkungamaboobo
Q1 2019 has mostly been on autopilot for our main PPC client with a new client or two we're in the process of starting up. @marccxmedia
unexplainable spike in brand CPCs without new competition or ads @JonKagan
Q2: Have you done anything new this quarter? How is it going?
I dug into and learned all about Google Product Review feeds! It's not something new that Google is doing, but it was new to me @PPCKirk
more efforts on testing more things this quarter (SA360, Nacho Analytics, RSA, brand bidding threshold tests). Trying to do more things I'm interested in the accounts than we used to in the past. more efforts on testing more things this quarter (SA360, Nacho Analytics, RSA, brand bidding threshold tests). Trying to do more things I'm interested in the accounts than we used to in the past @360vardi
The big thing is Local Service Ads I kind of love them for our team, though setup and reporting is weak. @ferkungamaboobo
we had quite a bit of turnover in the end of 2018/beginning 2019. more are being hired, but I guess this is a way of saying I haven't had time to do anything new. @JuliaVyse
I've tried RSAs for one client. Super skeptical because of the lack of data on the actual combos. Also, it is early, but RSAs have a lower overall CTR than ETAs. @anna_arrow
I have been forced to rework A/B testing of ad copy, since Google Ads seems to no longer just let it happen w/ 2 ads running in ad ad group. It is not going well… The Ad Variations tool in Drafts & Experiments does not meet my needs. @NeptuneMoon
New platforms for certain clients. – Branching out to display programmatic + Demandbase. – More B2B running on FB Ads, LI ads working on building brand recognition. – New work with using FB Analytics event segments to prove value of cross-channel attribution @PPCHartman
Q1 so far has been redefining strategy, goals, budget, etc. within the realistic landscape of our business/competition…not much new testing has been done yet, but it's been a productive Q in terms of getting cleaned up and realigned @jlash_digital
What is not new. we did a 2019 strategy plan with our biggest client and that was a smashing success. We use it with them, their external PR agency, designer and everyone else to keep us all on the same page for campaigns & projects. @duanebrown
been taking a different approach to campaign builds that only include a few core keywords & using search term reports to id/add LT variations. The idea is to let Google's machinr learning see what I'm adding/excluding as a kw in order to influence future targeting @atjoshnelson
We're in the process of kicking off an expanded PPC campaign (in terms of retargeting) with a new client, so the integration element is new to us. @marccxmedia
getting uncomfortably deep with GDN @JonKagan
Q3: Have you retired or stopped doing anything this quarter? If so, why and how it is going?
Old news: Google is getting rid of Average Position so I've been focusing on ways to get client's away from the obsession with that metric. It isn't going well. @anna_arrow
I personally stopped doing reporting (automating or letting other people do that). Saves so much time to focus on important things. Stopped messing with bids so frequently by more relying on tools @360vardi
For 2 clients, we've been cutting out all non-MQL producing keywords in search (focusing on low-funnel) & using company size targeting on Facebook. Spend drops abound, but SQLs are on the horizon. It's scary but we're getting there. @PPCHartman
As mentioned, we've dialed back actively managing a client's account, and it's going well. We're making some minor optimizations to help pick things up a bit this week while we're working on getting some more campaign elements set up for said client @marccxmedia
Being better at putting some time pressure on tasks with the team. Make sure we don't lose focus on what we should be working on. @duanebrown
just advocating for the death of the SKAG model as "exact-ish" match is killing off its purpose @JonKagan
Q4: What, if any, changes (by the platforms) have impacted you this quarter? How so?
While it's not new this quarter, we've definitely begun to be more impacted by Smart Shopping. Google pushing it *hard* @PPCKirk
The Msft-Verizon deal may begin to impact your Bing Ads campaigns the rest of the quarter. @LisaSanner
"Smart" shopping, RSA (do not like them), exact match close variant not being close at all @360vardi
Still fighting the search term report battle with the Exact match changes that came down on #GoogleAds in Q4. Still seeing unrefined junk at times, depending on the client. So much garden weeding. @PPCHartman
Echoing my previous answer, the ad copy testing change in Google Ads. Did I mention they choose a winning ad in brand new campaigns from the start too, even if you ask for indefinite rotation? Ad copy testing has slowed dramatically. @NeptuneMoon
still the exact match thing, and the new UI. ugh! And so many changes to the video reporting in Facebook! pick a number and go with it! @JuliaVyse
Q5: What is something you had hoped to try or implement in Q1 that you did not get to do? Will you do it in Q2?
Pinterest shopping, FB messenger promotions, Twitter ads @360vardi
this is a good one! but not all of it is related to platforms, more plans with different projects that are pushed to next month. @JuliaVyse
We had hoped to implement two or three new venue-specific campaigns for our main PPC client, but the bottleneck has been some setup on their end. At this rate, we'll likely kick that campaign off in early/mid-April. @marccxmedia
Can we talk about Pinterest Shopping! I have been waiting for this since last summer to come out of beta. @duanebrown
I did a proposal that included Quora advertising, but that project is still in limbo. @NeptuneMoon
@BingAds native, def feel im behind on that @JonKagan
Q6: What is your attitude about Q2 – are you seeing things in your advertising industries that make you feel positive or negative about the coming quarter? Why?
I think the plans for Q2 are related to client changes and client plans more than platforms or new-new ideas. @JuliaVyse
I am feeling positive generally. There is always opportunity to help clients grow when others are pulling back. Not sure we will get into that territory in Q2, but I am laying groundwork to be ready when/if we find ourselves in that space. @NeptuneMoon
Excited for Q2. Many brands may bring things in-house…there will always be those who need an agency on retainer or on a project to project basis. @duanebrown
A6 & A7: Testing more video in YouTube / Facebook & proving value in the high funnel. Views–>Conversions can be a long journey. It's at the top of mind for me and our team lately. Especially on social paid. @PPCHartman
Q2 is always my low season, gonna spend it playing catch up on Q1 for the stuff I didn't have time to try and do @JonKagan
Q7: What is your biggest concern heading into Q2?
Automation is important, but Google is pushing too hard, too fast with Black Box solutions like Smart Shopping and SS is just not ready yet… but they're trumpeting it as if it's the be-all, end-all. Slow down the horse, cowboy. Let's do this together. Google is forgetting the benefit (CSR, Sales, etc) that agencies provide & is pushing (reduced rep quality/support, contacting directly, etc) to eliminate the middleman… just like a manufacturer who forgets the benefits retailers provide & only sees the $ on paper. @PPCKirk
@GoogleAds continued efforts to black box and lump everything in one (like "smart" shopping) and pushing our clients in solutions that won't be good for them. we want to be good partners with @GoogleAds . just seems like the reps have a different agenda @360vardi
I agree with @PPCKirk about the pace of automation – I am not totally against it, but it feels like it is picking up steam, big time, right now. FB is following suit too. @NeptuneMoon
I've been on the edge of my seat re: Programmatic, Social, and Display collapsing. I doubt Q2 will bring it but widespread adoption of GDPR-like policies will change a lot and I've been thinking about planning for that future @ferkungamaboobo
the same biggest concern I have every quarter: managing client expectations. @JuliaVyse
Q2 is Google's Marketing announcement event, I sit in fear what delayed or pointless thing they will make a mountain out of a mole hill on, forcing me to spend 40 hours writing meaningless POV's…again @JonKagan
Keeping up with the potential demand of clients while finding those exceptionally talented folks who can make our team stronger. Trying to build a small but Seal Team 6 group. @duanebrown
To squeeze out as many sales as I can from the same ad spend. Always my no. 1 mission and challenge. Bc some of it is keeping tabs on changes in the competitive landscape/industry that could be affecting performance in unanticipated ways @KantJungRand
Q8: What are you most excited about heading into Q2?
-No Response-
PPCChat Participants:
Related Links: