Learn how to make your Google Shopping Campaigns effective, how to generate keyword ideas, how to set up audiences in your campaign, and more in the weekly coverage of PPC articles. Also, understand the role of Cost Data in AdWords Attribution Modeling.
Have a look at the last week's articles in the PPC domain:
1. How to Compete on Google Shopping
Samantha Noble shares the results of a study conducted on about 1000 UK retailers on how effective Google Shopping Campaigns were. She also shares tips on what eCommerce companies must do boost ROI through Google Shopping. She shares the slides of her talks at the BrightonSEO 2015. It display the findings and also suggestions on improving the shopping campaigns.
2. 9 Money-Making PPC Tips for Retail Marketing
With customers moving online for product surveys and making a purchase decision, retailers must be present with their product information at that moment. But the unavoidable competition makes it difficult to get to the top position in SERPs. Margot da Cunha suggests 9 ways to run effective shopping and search campaigns to oust the competition.
3. 2 Strategies That Will Guarantee You Drive High-Quality PPC Search Leads
Dealing with poor quality PPC leads? Or finding it difficult to convert the leads generated form your PPC campaign? Jane Intrieri shares useful strategies that can help drive quality leads from your PPC account. If you are part of the 61% B2B marketers, who find generating quality leads their biggest challenge, then refer this post for the solution.
4. Cost data has been added to AdWords Attribution Modeling
Last week, Google declared adding Cost data to AdWords Attribution Modeling. This feature lets advertisers evaluate how CPA and ROAS change. It further allows them to change the bidding, hence reflecting the actual value of campaign and keyword. Learn more here.
5. Keyword Generation Tools & Tips
Keywords form an essential component of PPC campaigns. It needs to be a well though process to finally decide the worthy keywords and the insignificant ones. The author shares the tools which can help you figure relevant and irrelevant keywords. So, if you have been struggling much for keyword ideas for your SEO or PPC activities, this post will guide you through it.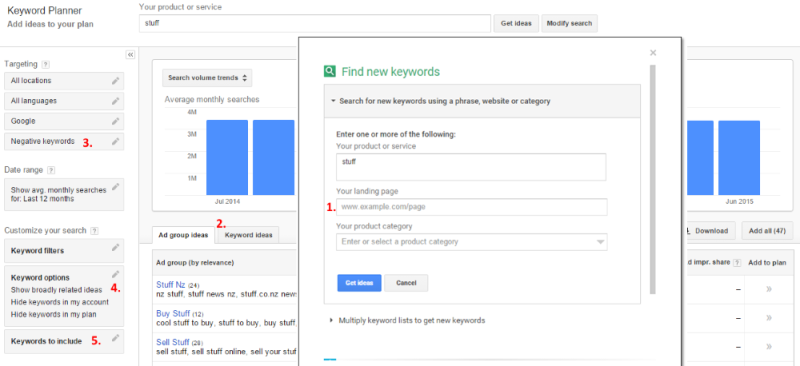 6. New Bigcommerce + Google Shopping Integration: It's Now Easier Than Ever to Drive More Sales Online
For eCommerce websites created through Bigcommerce, creating Google Shopping Ads has become simplified with this integration. Bigcommerce account users can get started with Merchant Center from the Bigcommerce backend and submit data to get started with Google Shopping Campaigns. Get more details about it in this post.
7. 10 Things Your Competitors Can Teach You About AdWords
To stay ahead of the competition you must keep a track of competitor's activities. The same theory applies for online PPC campaigns as well. This post lists down all the things you must do to stay at par with the competition and compete effectively. Read to know more.
8. 10 Common Mistakes When Setting Up Audiences In AdWords
In this post Rebekah Schelfhout shares the issues people face while building up audiences in AdWords and how to fix them. Much like keywords, audience settings plays a significant role in a successful campaign. So, if you are making any of these 10 mistakes, you now know what the issue was.
9. Google forwarding numbers arrive in Canada
Marketers in Canada can now make us of this new feature that measure the phone calls received through Google Search Ads. With this you get insight on the caller's code, call duration and whether the call was attended or not. So, if you are the lucky one in Canada, make use of this feature and get insight on conversions led by calls. Read more in this post.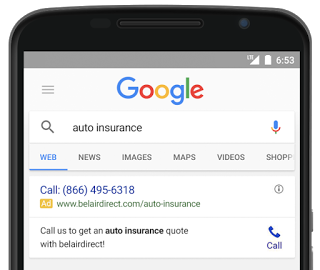 10. 9 Spam-Free Recipes for Nurturing and Converting PPC Leads
This post stresses on how to inspire your leads or prospects to buy from you. Brennan Brooks details out the 9 ways to nurture your leads and drive conversions. Using PPC makes the conversion cycle easier to close, but finding the right strategic path is the key to success. Read more in the post.
Related Articles: