TrueView can now be accessed on the core AdWords interface, new reporting columns have been introduced to offer insights, native Gmail ads have been launched to let marketers reach more audience. Apart from all these announcements by Google, here are other articles on building shopping campaigns, optimizing PPC campaigns for phone calls, using ad extensions and more articles covered in this week's PPC news.
Here is the list of articles on PPC captured the last week:
1. There Is No Perfect Keyword
PPC accounts emphasize primarily on the quality of keywords. Yes, they are pivotal, but they aren't the only component that can contribute for a successful account. Jacob Fairclough advocates not finding the ideal keyword but working on finding the right traffic and making that profitable.
2. A Step-By-Step Guide To Query-Level Bidding In Google Shopping
Kirk Williams elaborates on Martin Roettgerding's strategy of query level bidding in Google's Shopping Campaigns. Kirk details out the step-by-step process to set it up in account. You can view Martin discussing about Google Shopping in a video here. Also, you can view the transcript of the video here.
3. New reporting columns for multi-channel advertisers
Google announced the launch of new reporting columns to help surface insights across campaigns. You may start noticing new additions in the columns namely, Interactions, Interaction Rate and Avg. Cost. These new columns offer a quick way to view key metrics of all your campaign types in one place. Read the details in this post.
4. TrueView campaigns now in AdWords
Now marketers can access TrueView within AdWords core interface, saving the trouble of going back and forth to create and manage your video campaigns. Also, available are other features in their familiar places in AdWords, such as remarketing in AdWords Shared Library and YouTube account linking option in Linked accounts etc. Read this post to know more.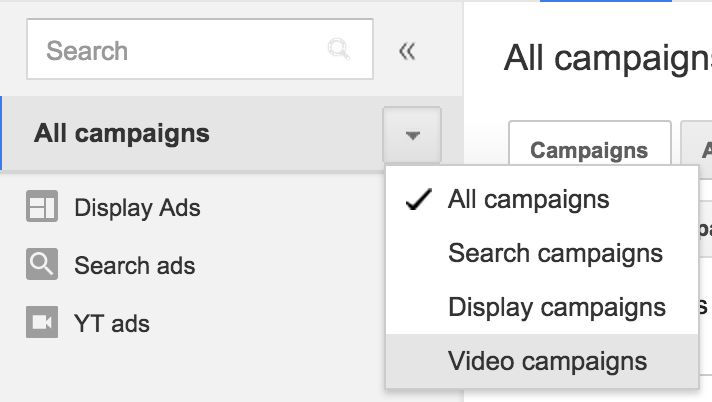 5. Ad Blocking Predicted to Cost £14bn in 2015
ExchangeWire Research's recent findings state that the global ad blocking is bound to hit record figure in 2015. With customer using ad blockers online, advertisers must try and put relevant ads that are less intrusive. Read this post for more findings on online customers and their preferences.
6. 12 Ways Google AdWords Drives PPC Managers Crazy
Nate Hollander, brings out the 12 things that AdWords users get annoyed about. Things like, AdWords not showing the history of keyword's quality score being one of the things that PPCers have to manually track. Check out this post which may give you the déjà vu feeling.
7. How to Optimize Your #PPC Campaign for Phone Calls
Getting conversions but not the expected business results from your PPC campaigns? Adam Lundquist discusses how you can transform your converting customers into valuable customers to give your profits the jump you have been aiming for. Using the right conversion metric, utilizing call extensions, are some of the optimization steps you must take. Read this post for other insight.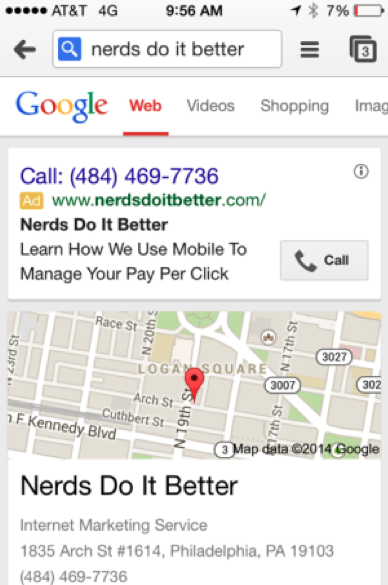 Here's the transcribed streamcap of the live chat conducted by Matthew Umbro on AdWords Report Editor. Check out this post to find expert opinions on the new AdWords Editor.
9. Ad Extensions: The Paradox of Choice
Robert Brady shares his opinion on why it is is a matter of choice whether to use d extensions or not. He brings in his hypothesis of how users might react on seeing an ad with extensions vis-a-vis ads with no extensions. Check out this post to see his side of the story.
10. Native Gmail ads arrive in AdWords for all advertisers
Last week, Google announced going live with Native Gmail Ads, that lets marketers direct relevant offers to users. With rich and interactive ad formats marketers can reach targeted audience with display targeting options such as keywords, topics, affinity audiences etc. More so, users get the right to control the type of ads that they would be willing to see. More in this post.
11. 10 Signs You Need Help with PPC
Running a successful PPC campaign might pose as a biggest hurdle for marketers. Margot da Cunha eases that out by sharing the 10 warning signs that your PPC account is in trouble and needs attention. Check out this post for the details.
Related Articles: