Learn how and why you should explore audience targeting, get hold of a useful AdWords script to identify ad groups that miss the opportunity offered by sitelinks extensions, update your merchant center product feeds easily with the help of newly lunched Feed Rules, what beta testing Google has been doing post removal of right rail ads. Know more about all these topics and many more in this Week's recap of PPC news.
1. Do 50% of adults really not recognise ads in search results?
This startling information has come into light by a study conducted by Ofcom in their Adults' media use and attitudes report. Why or who doesn't identify an ad on Google definitely brings up another debatable topic which stresses on the solution to control this issue.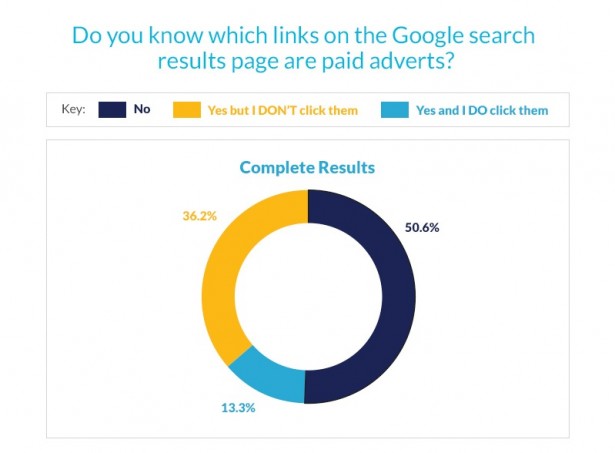 2. [Test] In Google text ads, headlines are expanded without sacrificing ad copy
Ginny Marvin updates us with a recent beta testing being done by google on text ads. After having removed the right rail ads, Google is trying for a new look with longer text ads. This change is though not announced but worth knowing about.
3. New Merchant Center Feed Rules helps you submit your product data into Google Shopping feed format
Google has made creating product feeds simpler by introducing 'Feed Rules' that helps transform your raw data from inventory to the format accepted by Google Shopping. Get the details in this announcement.
4. A new Java framework for large-scale AdWords API alerting
Knowing how important it is to identify under-performing ads and account, Google has announced the an open source Java framework for AdWords API alerting. Learn how to use it in this announcement by Google Ad Developer.
5. Lead Generation On Steroids: Using Audience Targeting For Max Impact
PPC is all about reaching the right audience whether on AdWords/ Facebook or LinkedIn. Melissa Mackey discusses the importance of audience targeting for lead generation and the options that are readily available to decide your target audience. More in this post.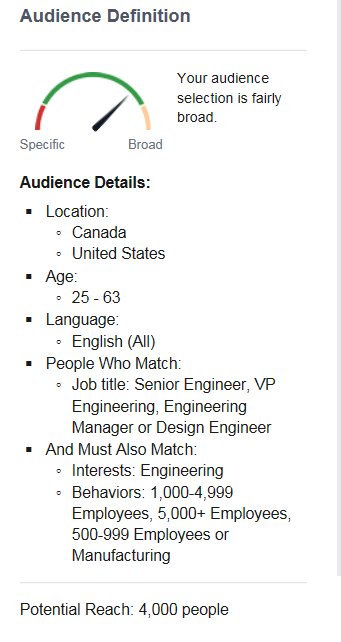 6. The Dark Magic of Conversion Copywriting with Joanna Wiebe
Here is the transcript of a podcast moderated by Amy Hebdon where she discusses the essence of copywriting and conversion with Joanna Wiebe (conversion copywriter). Read the transcript and hear the podcast in this post.
7. A Script For Identifying Ad Groups That Lack Sitelink Impressions
Though sitelinks help in boosting your CTR upto 50%, it gets a little difficult to figure out which ad group is not able to make the most out of this ad extension. Frederick Vallaeys, shares a useful script to help advertisers identify opportunities missed out on.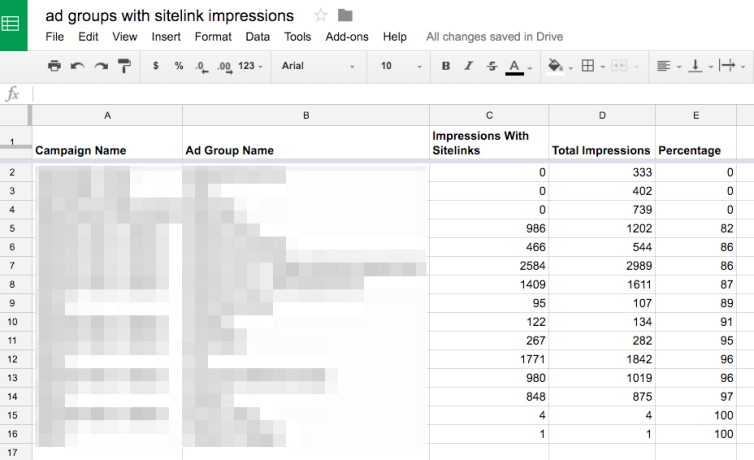 8. Maximizing your mobile impact
Mobile is the platform that advertisers are exploring nowadays, Amy Bishop discusses the trends and opportunities that can help advertisers optimize mobile experience for users. More details here.
9. Bing Enhanced Exact Match Close Variants: What the What?
The author here shares how your exact match keywords in Bing Ads account might be showing for search queries not related with your business. Why and how? Get the details of this interesting client case here and make sure to audit your account immediately.
10. Google vs. Invalid Traffic on #AskTheAdSenseGuy
John Brown (Head of Policy Communications @Google) answers some of the questions concerning AdSence publishers. Read how Google fights Ad  Fraud, fights bad ads on their network and more.
Related Articles: