Here is a recap of weekly PPC news! Update regarding Lead form extension, Updates in the Placements column in the Report Editor, Facebook's new Multiple Text Optimization options, Six easy tips to get more from google shopping and more.
Shaping ad experiences to an evolving YouTube viewership – YouTube is continuously working on ways to align YouTube media directly to marketing objectives, and delivering values. More insight in this blog post.
Connect with customers faster using lead form extensions (beta) – Lead form extension, a fast, mobile-optimized experience makes form submission easy and eliminates the extra step of navigating to your mobile site lead form. Timothy Jensen also gives us an overview in his blog post in Clix Marketing.
How to Get More Out of Google Shopping with 6 Easy Tips – A blog post by Ana Gotter explaining six strategies in detail to get the most out of Google Shopping.
About metrics being removed – Facebook's announcement to replace several metrics like Lead form metric, video metric with new ones to improve ads metrics offerings.
Placements reporting updates – In the coming week, Google is introducing updates in the Placements column in the Report Editor on the Display Network where your ad appears.
Sponsored Display beta launches in new countries – Amazon announced the availability of Sponsored Display beta in the United Kingdom, Germany, France, Italy, Spain, India, Japan, and Canada to increase awareness and demand for your products by reaching the right audiences.
Facebook Launches New Option Which Enables Advertisers to List Ad Text Variants – Facebook has added a new option called 'Multiple Text Optimization' which will enable advertisers to include multiple text variations for their ad copy. More in this blog post by Andrew Hutchinson.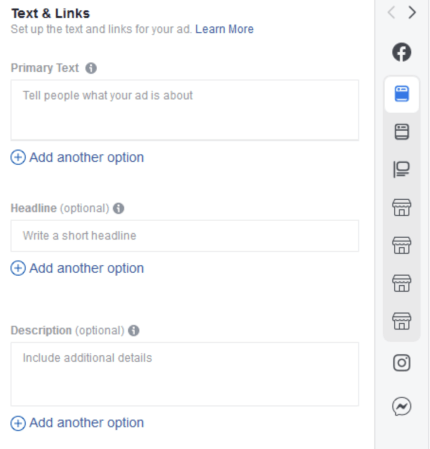 What you need to know about Google Merchant Center identifier enforcement updates – An informative post by Ginny Marvin explaining Google Merchant Center enforcement update around unique product identifiers (UPI) for Shopping ads in 23 countries starting September 30.
Related Links: