In the last week Google made few announcements on new features and has been testing new features to make advertisers benefit from the upcoming shopping season. Here are articles that help marketers plan better and optimally.
Curated PPC articles for better planning:
1. 10 Ways to Succeed with Google Call-Only Campaigns
Mobile has opened the gates for many businesses to reach out to their target audience. This post elaborates on the call only campaigns and the 10 tips to make sure you make the most out of the call only campaigns.
2. How to Reduce Cost Per Lead in Google AdWords
Understanding your audience is critical for your campaign's success and so is making sure that your cost per lead is reduced. The author here discusses key factors and take necessary actions to ensure that you build strategies to lower your cost.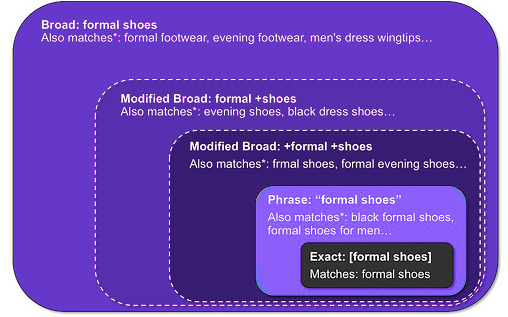 3. Using Paid Search To Bring Customers In-Store
The holiday season is approaching and to help business increase physical visits to stores, columnist Amy Bishop shares insights on leveraging geography and intent to bid strategically on customers more likely to visit your store. Learn the  details in this post.
4. Bidding Methods For Platforms Outside Of Google
Jacob Brown discusses the bidding strategies that businesses investing in other platforms could make use of. In this post he elaborates on Jeff Allen's formula that helps in attaining the goals you have set for each of the platform and increase the revenues and leads as a result.
5. Eight steps for an advanced PPC competitor analysis
"To win the PPC battle businesses must conduct competitor audit", says Jamie Smith in this post. He further discusses an eight step process to audit the competitor based on his own experience in the PPC space.
6. Get To Know Your Users With Audience Insights From AdWords
In this post, columnist Laura Collins discusses about the recently launched Audience Insight report feature and businesses can make use of it to target their audience and even discover new audience types. Read this post to know more.
7. Google AdWords Testing Location-Based Store Reminders
Google is testing yet another feature where they will remind customers when a business for a particular ad is nearby. This happens when users interact with 'Remind me when I'm nearby' feature in the ad result of a business. Jennifer Slegg discusses it in this post.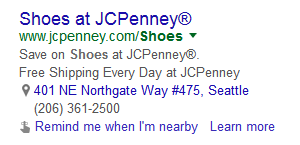 8. Get relevant holiday offers and updates texted right to your phone
Seeing the trend of holiday shoppers doing majority shopping in the month of November Google are testing new ad formats that delivers brand offers to customers via SMS. Customers have to click on subscribe for products they are interested in and Google will send relevant offers to them.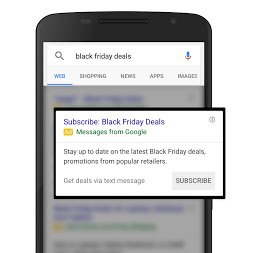 9. Share Google Analytics data and remarketing lists more efficiently using manager accounts (MCC)
Manager accounts helps businesses make cross account changes and monitor performance. To further help in getting more insightful reports and scale up remarketing efforts Google announced Google Analytics account linking, and remarketing tag and list sharing.
10. Set better mobile and first position bids with new simulator tools
Optimizing bid to achieve performance targets might become a challenging task for businesses, tweaking bids often. To ease off the process of setting bid manually, AdWords introduced two new tools to help business set more precise bids.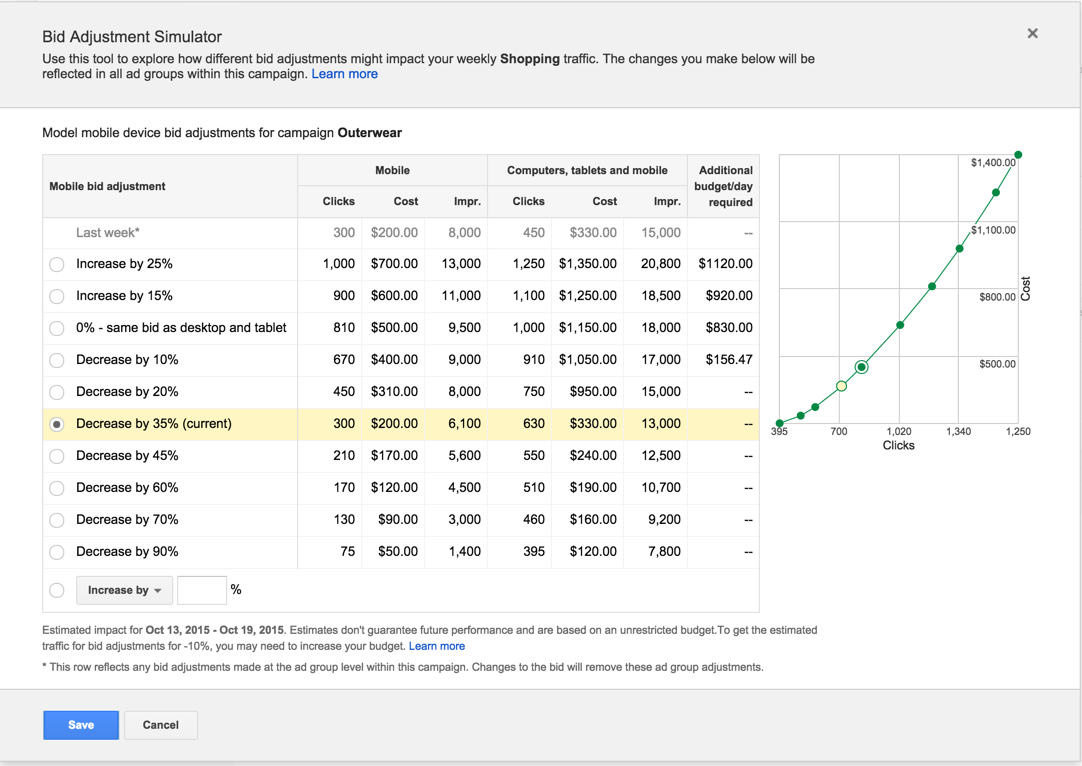 Related Articles: