Here is the recap of this week's top PPC news! Tips to boost Pinterest campaign performance, Adapting PPC strategy in changing times, Google Local Inventory Ads success strategies, Sponsored Brands translation feature, Google's 6 practical tips for PPC during the pandemic, and more.
Translations available for Sponsored Brands – Amazon has released a new Sponsored Brands translation feature that helps advertisers to engage with Sponsored Brands ads in the language they've selected and easily create and manage multi-language content on Amazon. More insight into this feature in this article.
3 tips to boost your Pinterest campaign performance – With all the economic uncertainty, Pinterest Tag can help to best set up your campaigns and measure their performance. Ali Pulver penned down three tips to make sure that Pinterest Tag is working its hardest for your campaigns.
Parallel tracking enables a faster and safer user experience – Parallel tracking can help increase the number of conversions for your ad campaigns. For all accounts created after May 31, 2020, parallel tracking will be mandatory. What else new? find out in this brief blog post.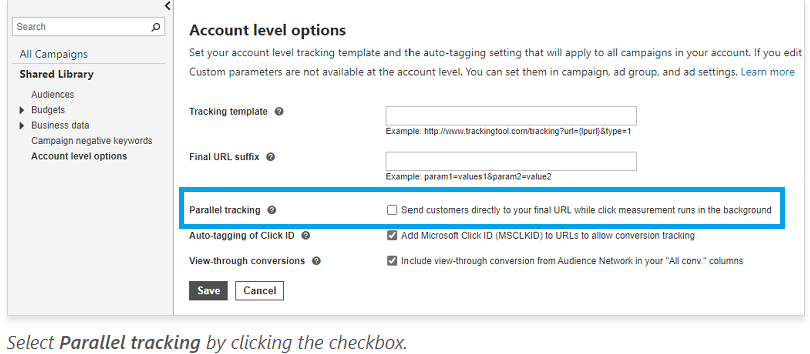 It Isn't Business as Always: Adapting PPC Strategy in Changing Times – Businesses should adopt some PPC strategies which can help them during difficult times like Coronavirus pandemic rather than running the same ads as always. Tim Jensen helps to understand some ideas which you can use to alter your PPC strategy in these changing times.
Google's 6 Practical Tips for PPC During the Pandemic -During this pandemic, every business must adjust the way they advertise to the people who buy their products and services. This article explains some of the best practices to manage your marketing campaigns through unusual times.
A script that detects anomalies at a local level – COVID-19 outbreak has made us understand one of the most powerful benefits of scripts: they can be created cheaply and quickly. Frederick Vallaeys shares a Google Ads script that alerts advertisers when there is an anomaly in performance in a specific location: the Geo Anomaly Detector.
Is the Google Ads Partner Badge a Red Flag? – The New Google Ads Partner Requirements have many PPC pros alarmed thinking if the Google Ads Partner badge is now a red flag instead of a symbol of trust. Pauline Jakober sheds more light on this debate
Google Local Inventory Ads (LIA): 7 Strategies for Success – Local Inventory Ads (LIA) has the ability to reach your audience online before they make a product decision. In this blog post, Greg Swan explains how Local Inventory Ads help drive in-store traffic and sales, how to set them up, and some optimization tips.
Related Links