How the removal of right side bars will affect your account's performance is what is being discussed all around. Here are couple of articles that discuss how to check the impact of this change? AdWords script to identify keywords losing out on clicks and optimizing bidding strategy to stay on top of the game. Other articles include new updations in AdWords Editor and Bing Editor. Also, Google introduced Deeplinking and expanded Smart Goals eligibility. All discussed in this Week's PPC News.
Check out the PPC articles that were doing the rounds last week.
1. Use Custom Metrics To Visualize The Impact Of No Sidebar Ads
How the removal of sidebar ads will effect your account, you need to dig deeper. Finding out how you will be impacted and what necessary adjustments you need to take is discussed in this post by Jacob Brown.

2. Finding your audience with Google display and video ads
For businesses running PPC campaigns to either generate brand visibility or drive sales, Google helps in finding the right audience with their audience solutions. Learn how to reach your target audience in Google's Display Network and Video Ads.
3. Google's AdWords update highlights video, HTML5
The recent update of AdWords 11.3 version has three significant additions: callout extensions, HTML5 Ads and True View Video Campaigns. Get the details of the new release here.
4. No More AdWords Side Ads: How to Optimize Bid Strategy for the Top Ad Position
The competitive SERP desktop results have become more competitive with the removal of side bars. In this situation, how do you build your account structure to maximize keyword bids in order to show in the top page results. Read this post to know more.
5. AdWords Script to Find Impact of No Side Ads Change
Find out the keywords that lost clicks as a result of the removal of right side ads with the help of the AdWords script discovered by the team at Karooya. Grab this script if you haven't already.

6. What Bing Ads Native Advertising Means For You
Bing Native Ads though in beta for US advertisers only, can yield a higher CTR when compared to the CTR of display ads. Here is all that you need to know about Native Ads, discussed by Cassie Oumedian.
7. New in Editor: Native Ads, faster ad extension imports
Bing recently announced the Bing Ads Editor 10.9.1 with some exciting features such as faster import of ad extensions, improved editorial message and support for Bing Native Ads. Learn about these new features in this announcement from Bing.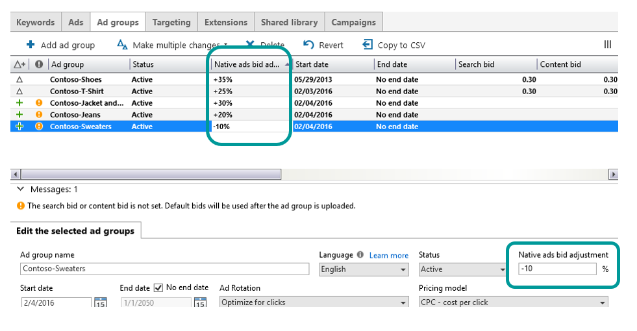 8. How To Grow Online Market Share Without Increasing Your PPC Budget
PPC success is buying online market share, but most businesses struggling with getting there share in the online space. Jacob Baadsgard shares the changes you need to make in your account to double your market share without increasing your PPC budget.
9. Introducing Deeplinking from GA to AdWords
Google launched deeplinking last week, to make it easier for advertisers to take action in their AdWords account basis the insights generated in the AdWords report in Google Analytics. Soon to roll out in a couple of weeks, her are the details about it.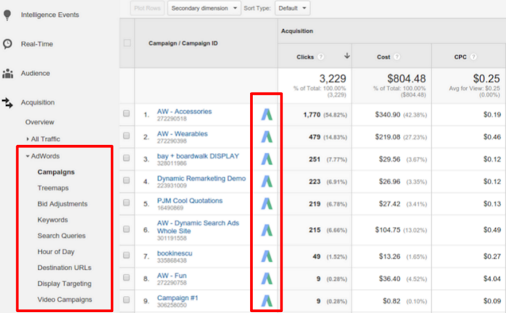 10. Bringing Smart Goals to more advertisers
Now Smart Goals will be in reach of many more advertisers, as Google has recently expanded the eligibility criteria. Read more to know about this announcement. Know about smart goals here.
Related Articles: