Google rolled out its new AdWords UI in October, 2017. Ever since there has been receiving mixed opinions from advertisers all across the globe. Though transitioning from the old to the new version might take time, we look into some of the new and updated features that sure are worth trying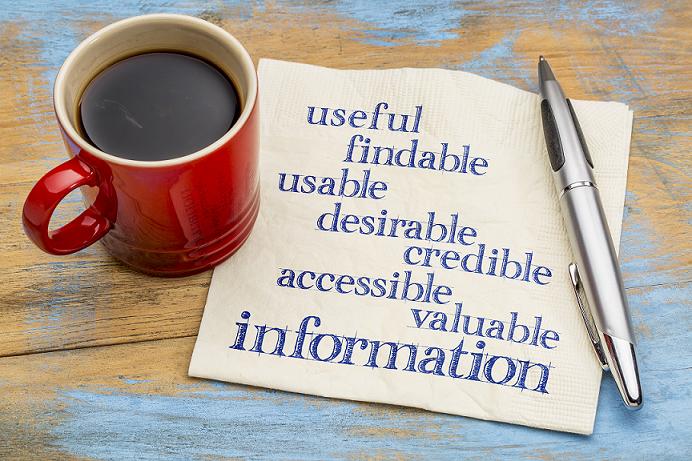 Promotion Extension
Google launched promotion extension in November last year, to help advertisers attract customers with their promotional offers. Instead of creating new ads for a new promotion, with this ad extension advertisers can make such offers part of their existing ad. This is a must try in the new AdWords UI and especially if you run such marketing promotions every now and then.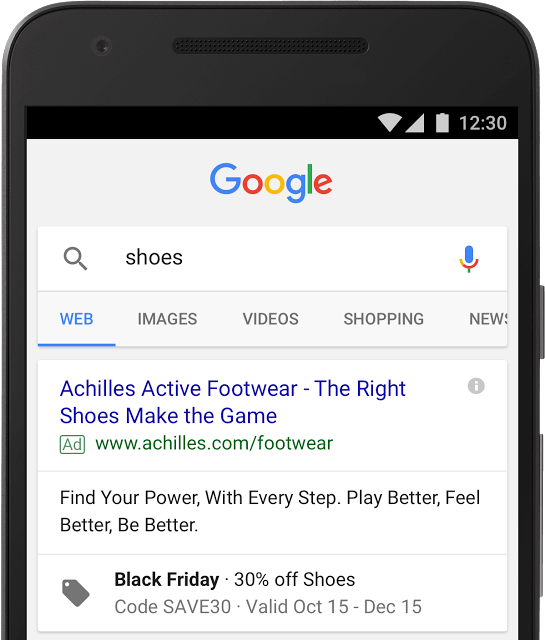 Here is where you can find this ad extension in the new UI: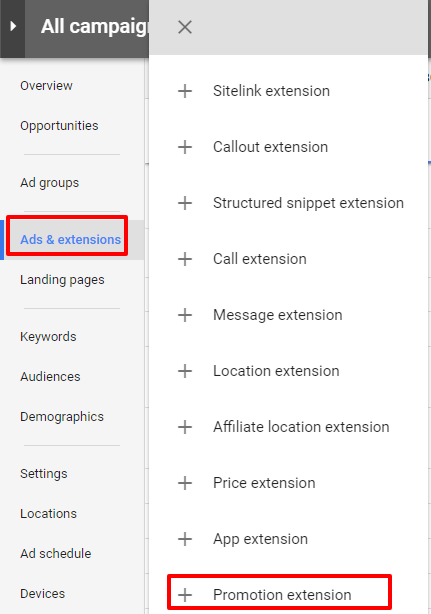 Overview Tab
The 'Overview' tab in the new AdWords interface offers ready to hand information of your account and campaign for which you would need to dig in into the old interface. It offers additional insight that you might be unaware of else-wise.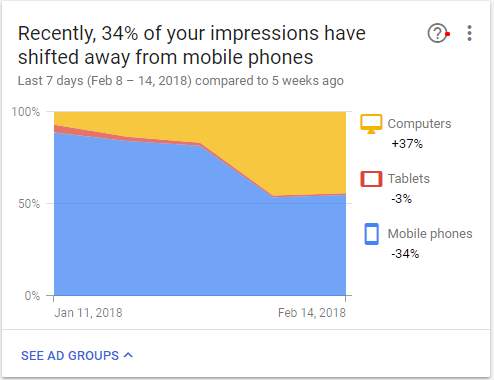 You can get all this information at account as well as campaign and ad group level. Graphical representation of the ads, ad schedule, keywords, ad schedule etc. makes it easier to access information in one look.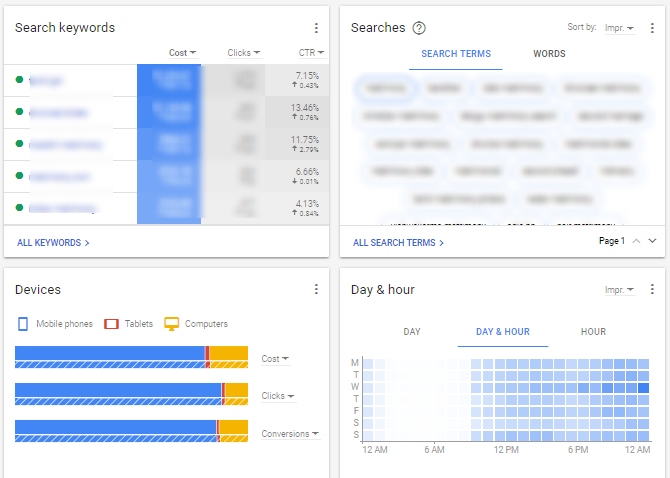 This definitely is one of the best updates made by Google that can reduce advertiser's time and effort spent analyzing their campaign performance.
Household Income Targeting
In the old interface, Household Income could be targeted under the Location Groups in advanced location targeting. The new interface offers targeting individuals as per the HHI under the Demographics Tab. You can easily make bid adjustments to the HHI you wish to target for your campaign and along with other available demographic option – Gender & Age.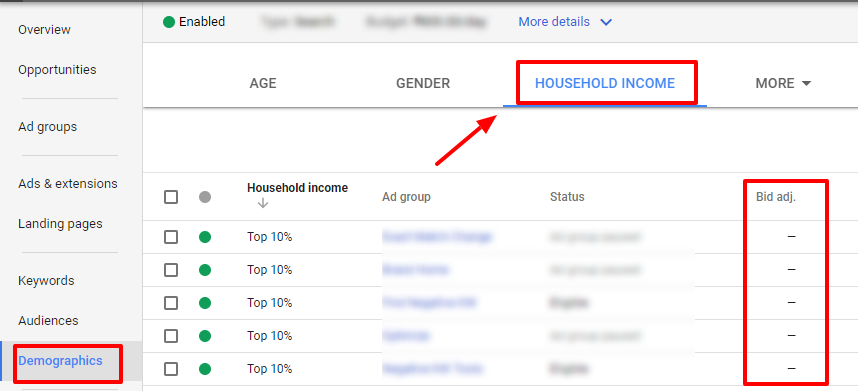 Landing Page Performance 
Understanding the importance of mobile-friendly landing pages for optimized customer experience, Google added a page dedicated to help advertisers analyze their landing pages.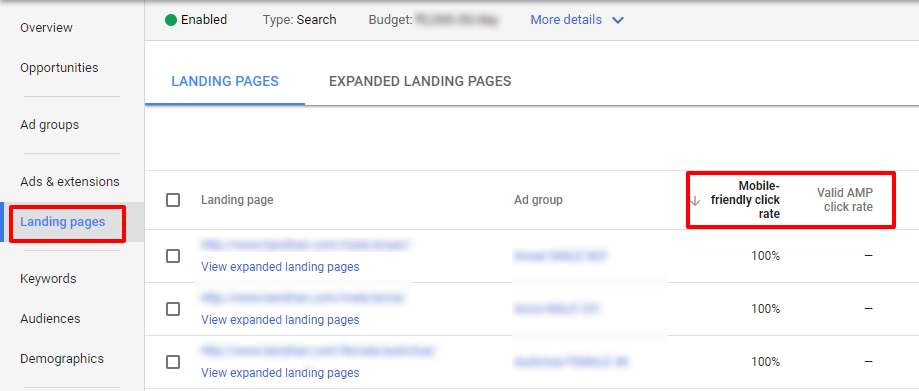 The information on this page helps determine the landing pages that are driving revenue or are not giving the desired clicks and need your intervention. Optimizing underperfroming landing pages or replacing it with an alternative page can help scale your performance. Such strategic decisions can be taken with insights derived from this new feature.
Advanced Bid Adjustment
The new "Advanced Bid Adjustment" tab in the new AdWords interface has been added to let advertisers make bid adjustments to campaigns that drive more clicks from phone calls (via call extensions or call-only ads). In the old interface the option to decide whether to show an extension more often was not given, but with call bid adjustments, Google has moved a step further and allowed advertisers to show call details if they are driving more revenue than direct website clicks.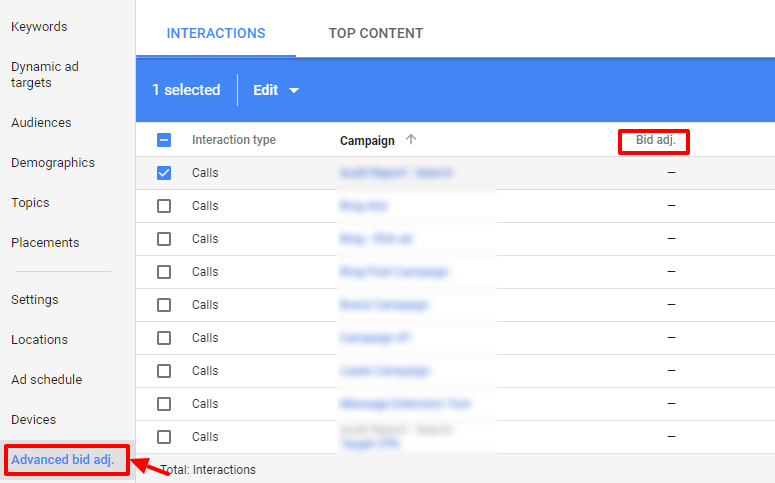 What are the features from the new UI that you like? Drop in a comment about it
Related Links: