With holiday season approaching advertisers plan to make optimal use of the rush and target customers to their business. This is the time that businesses can leverage their marketing strategies and help customers make shopping decisions from the myriad offers they are bombarded with. Marketers can take this opportunity to optimize their campaigns and maximize its impact on customers.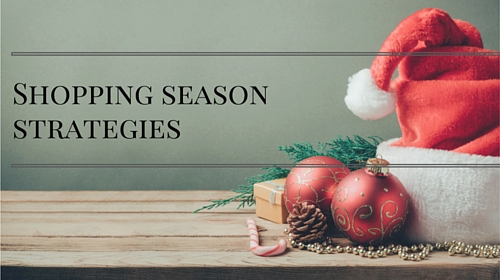 In this post we look at the various features that marketers could adopt in their AdWords campaign during the shopping season. These will ensure that your account delivers relevant ads for customers at the right moment and right place to evoke immediate action.
1. Get customer behaviour insight from 'Google Shopping Insight'
Google recently introduced a new tool to let advertisers understand what customers are looking for. With shopping insight, you get insight on the products people are searching for, the popularity and trends of a given product, data of cities available for targeting, the devices people are using and more. With the tool currently available in US, marketers can make use of the findings and plan accordingly. For instance if the insight report shows people in California searching for 'Christmas decoration items', marketers can prepare their inventory and use this information to target any new customer searching for related terms.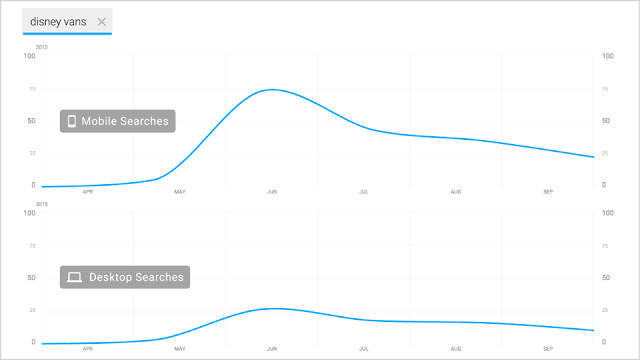 2. Get started with Shopping Campaigns
Shopping campaigns are a great way to showcase your products to your target audience. If you haven't yet started with it, this is the best time to get going with shopping campaigns. There is no doubt that its performance in comparison to text ads is more appealing, as users get the desired information (price, product, offer etc.) at the first go, hence simplifying the shopping process.

Once initiated you can make use of the newly launched Shopping Assortment Report in GMC (Google Merchant Center) that helps discover products that you don't offer yet. You can plan your product assortment accordingly and connect with more audience with the insight shared from this report.
3. Guide from Google on planning Holiday Advertising
Here's a helpful guide on how marketers can pre-plan and set up campaigns for business success during the shopping season. Google , understanding the deep impact on businesses during Oct-Dec period, offers help for marketers to win customers and meet increased demand expectations.
4. Enhance you ad by using of Ad Extensions
Ad extensions optimizes your ad and improves its visibility. It offers additional information about your business that can make decision making easier for customers. You can select from manual extensions or automated ones and showcase unique features such as customer ratings, sitelink extensions, call out extensions etc. For instance if you want your audience to call you immediately after viewing your ad you can make use of call extensions or if you want your audience to view your ratings you can add that in your ad. This is a great way to push your ad on top of your competitors.

5. Time you campaigns effectively
This is the moment to make optimal use of of the Ad Scheduling feature. With ad scheduling you can plan your campaigns for those times or days when traffic is most affected. The other use of it can be when businesses plan a timed offer led campaign. In such a case it would be wise to set an end time so that communication is not lost amidst the many offers you are running. To ensure consistency across ad scheduling can help plan thins effectively.

6. Customize ads with real-time updates
You can optimize your ads with the help of ad customizers which lets you make customized changes in ad text. For instance you could insert the time when an offer is about to end or any other text against which you would want to set an emergency. It could be 'Offer expires in 3 days' or '$99 sale ends in 5 days'. As you would have planned promotional offers already, you can make use of ad customizers in your campaign and double the impact.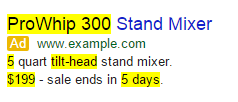 7. Reach out to your Remarketing List
The objective as much is to retain existing audience than to get new visitors. To meet that objective remarketing list play a pivotal role for businesses. They help you reach out to audiences who have already visited your site but left because of some reason. That customer is indeed valuable as he has already engaged with your website and chances of conversion are higher in this case than in any. So, the holiday season is the right time to set campaigns for your remarketing list. With Google having incorporated RLSA for shopping campaigns as well, the scope is huge to conquer. With this feature you can enhance you bids to re-establish contact with customers who either abandoned your shopping cart or are your loyal customers. You can engage with them more effectively through RLSA and expect high ROI.
8. Watchout for new features being introduced by Google
With the onset of the holiday season, AdWords is testing and introducing new features. Keep a close watch for such new features which you might want to incorporate or utilize to benefit during the shopping festival. Some recently launched features are the launch of a new metric 'Click Share' that helps you determine percentage of clicks received via your Shopping Ads, Mobile Bid Simulator to optimize your mobile bids, the Shopping Trends as studied by Google or testing new format to make users receive offer details on their phone via text message etc. and more.
Related Articles: