Keeping regular tab on your AdWords performance is a must-task for PPC advertisers. AdWords offers predefined reports that helps gain insight into your campaign/ ad group performance. One of such report is the Top Movers Report.
What is Top Movers Report
With Top Movers Report you can get summarized performance report of your campaigns or ad groups that have experienced major change in cost, click or cost. It
Impact of changes made by you to your campaign or ad group
Identify what metrics (click, conversion or cost) have changed in your campaign or ad group
Campaigns where changes can be made to improve its performance
Control the performance of various metrics (if your cost is going up you might want to take subsequent actions to control it)
Identify the reason for drop in performance by digging deeper into the keywords that are losing out on clicks or conversions
Where to find the Top Movers Report
The current interface has a dedicated tab with all performance reports listed. This has changed in the new AdWords interface, where the Dimensions tab has been replaced with 'Predefined Reports'

In the new interface, the overview tab shows the summarized details similar to Top Movers Report and the report in specific isn't available.

How to use the Top Movers Report
The top movers report draws a comparison between the time period specified by you. This selection can be decided to track down a recent change made by you or just to keep a tab on how your campaign/ad group is developing.
You can further select the metrics which you would want to further assess and review.

For the selected metrics expand the details section of the campaign that you want to review and check the changes in the other metrics such as impressions, avg. pos., etc.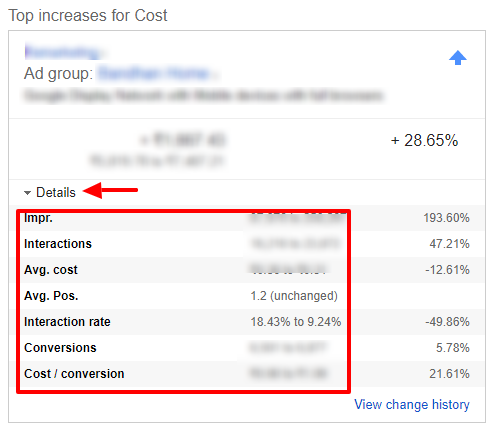 To get more insight into the underperforming keywords you will have to go to the keyword level and draw a comparison for the specified period. Identifying keyword whose cost has increased and conversions or click have gone down can be deduced out from this analysis and due action can be taking about it.
The new interface gives the overview of the keywords, search terms, ad schedule, the devices, showing the comparative insight of the specified time period. You can further, select the campaign and get the summarized overview of the campaign performance again showing the details of keywords, search terms, devices, etc.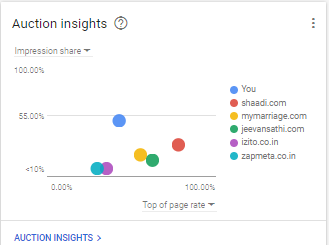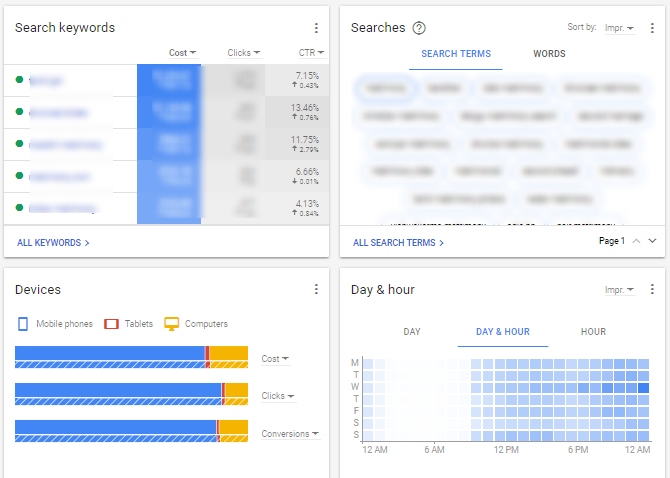 Using all these insights from the AdWords platform reduces your effort of individually going to each campaign and check where the impact happened. This analysis and comparison can help you plan better and spend your AdWords spend wisely.
Related Links: