Merkel recently released their Digital Marketing report for Q1 2019. Google Shopping gained popularity when compared with text ads, impact of Apple's recent release of ITP 2.1 on audience targeting strategies, Amazon advertising continues to grow where as Facebook faces downside in this regard.
Complete report can be viewed and downloaded here .
Here are some of the highlights from the report:
1) Paid Search Vs Google Shopping
Google Shopping continues to drive Google Advertising growth with the increase of 41% Y/Y wherein text ads has seen the decline of 12%. Paid Search Spending growth has seen a downside of 14% as CPC growth
slowed from 7% in Q4 2018 to 4% in Q1 2019. With Yahoo's transition to serve Bing Search Ads completely, Bing and Yahoo's search spend has seen decline of 2%. People are preferring phone when it comes to searching for some ads. Google triggered  over 96% of paid search clicks on phones in the US and gained 98% of phone paid search ad spend in Q1 2019.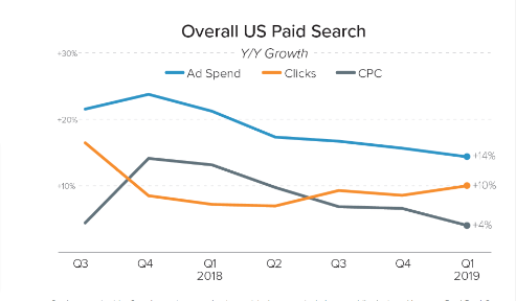 2) Organic and Social Search
In Q1 2019, Organic Search observed overall growth of 26% and in that , 24% of mobile website visits. DuckDuckgo has seen visits increased by 54% and 78% on mobile devices. Instagram bagged the largest visit growth at 114%.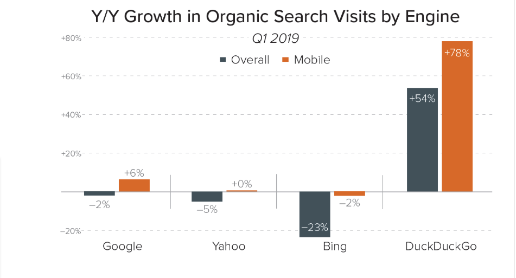 3) Display and Paid Social
For the first time, Facebook observed decline on Ad spend by 2% Y/Y in Q1 2019. Instagram spend saw an increase by  44% Y/Y. Though, Pinterest is a small platform compare to Facebook and Instagram, advertisers spent more time on it.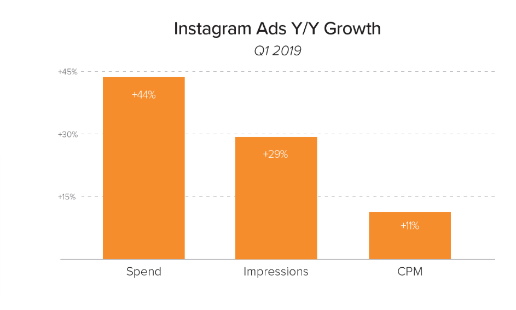 4) Amazon Ads
In Q1 2019, Amazon witnessed tremendous growth. Sponsored Products and Sponsored Brands grew 19%  and 77% Y/Y respectively. Branded Keywords were more likely to convert into sale than queries which do not include advertiser's brand name.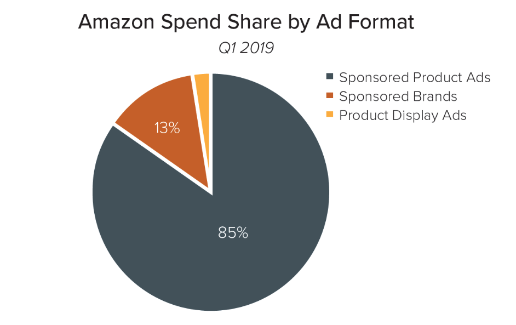 To get more insightful findings from this report, download the complete report here to know more.
Related Links: