Merkle released its Digital Marketing Report for Quarter 3, 2018 last week. We elaborate some of the key findings from the report in this post.
You can download the report from here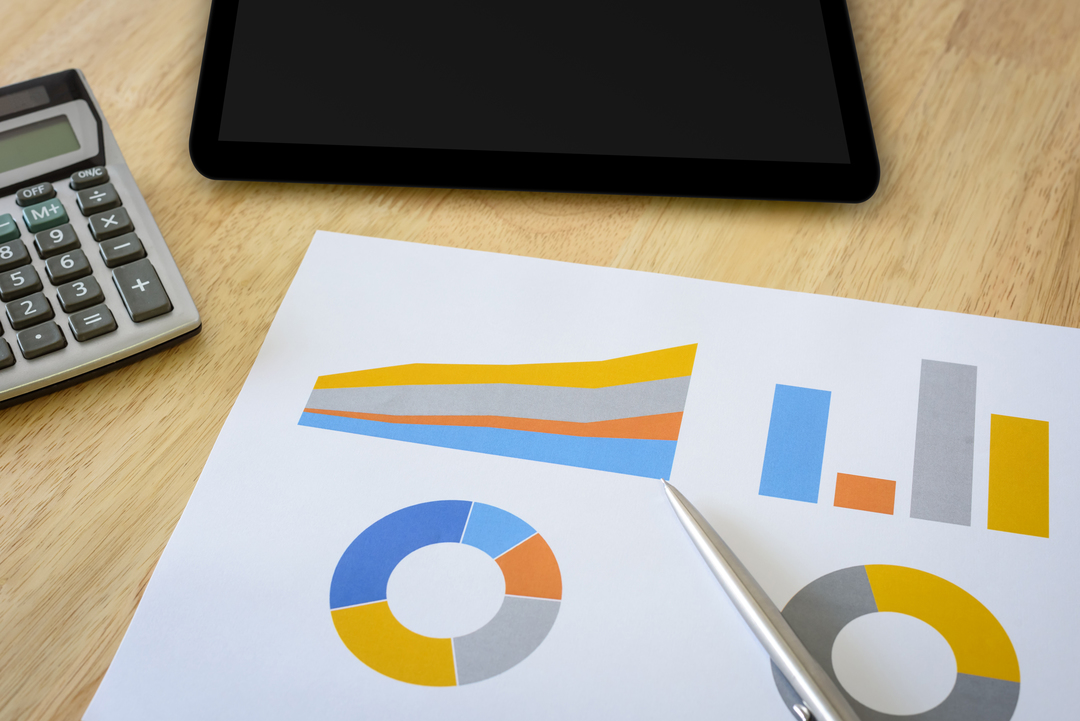 RLSA dropped after ITP 2.0 came into affect
As a result of the release of Apple's ITP (Intelligent Tracking Prevention), a step towards preserving customer's privacy, Google search ad clicks by audience type dropped. The combined clicks produced by Customer Match, Similar Audiences, RLSAs came down to 30%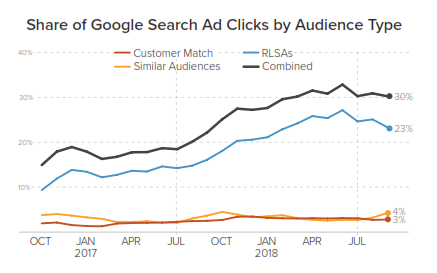 iOS and Safari share increases
Paid search clicks in Q3, 2018, by Safari and iOS devices increased from 49% in Q3, 2017 to 47% in this quarter. This was said to be as a result of Google investing in Apple to be its default search engine for Safari.
Amazon ad spend impressively grows
Amazon ads search ad spend for Sponsored Product Ads grew by 62% and Sponsored Brand Ads (which was previously known as Headline Ads) grew by 86% YoY. Of this Sponsored Ads accounted for 84% of all AMS ad spend in Q3, 2018.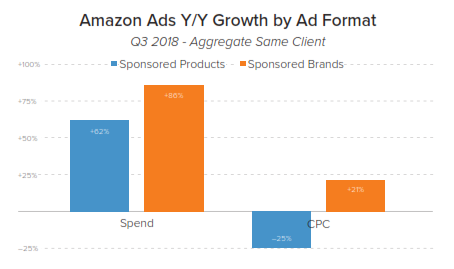 On comparing the conversion rate of Google Shopping with Amazon Ads, it was clear that Amazon's Sponsored Product Ads and Sponsored Brand Ads had a higher conversion rate at 287% and 331% .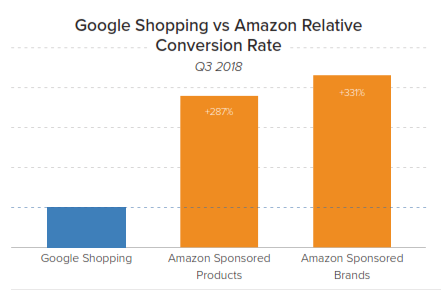 Paid Social Spend Increases
Amongst the platforms in social media, Facebook ad spend increased by 25%  YoY, whereas Instagram ad spend increased by 61% YoY, YouTube advertisers increased the ad spend to 77% in Q3, 2018.
Of this, Phones and Tablets attributed to 81% of ad spend in Facebook. Also, in comparison to Facebook, Instagram accounted for about 19% as much ad spend as that of Facebook in this quarter.
Snapchat, however, fell behind from Facebook with relatively lesser number of active advertisers. Its ad spend was just 6% of Facebook's ad spend.
Google Shopping Ads picking up in comparison to text ads
US Paid search spending grew by 17% YoY in Q3, 2018, however it was lower than the growth observed in Q2, 2018.  Spending on Google search ads increased by 18% this quarter. . Google Shopping Ads spending growth went up 33% whereas text ads spending went up by just 3%.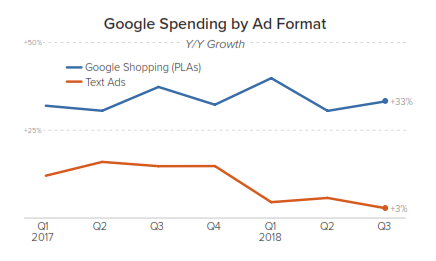 For more insight, here is the link to the full report again
Related Links: