Merkle released its Digital Marketing Report for Quarter 2, 2018 last week. We elaborate some of the key findings from the report in this post.
You can download the report from here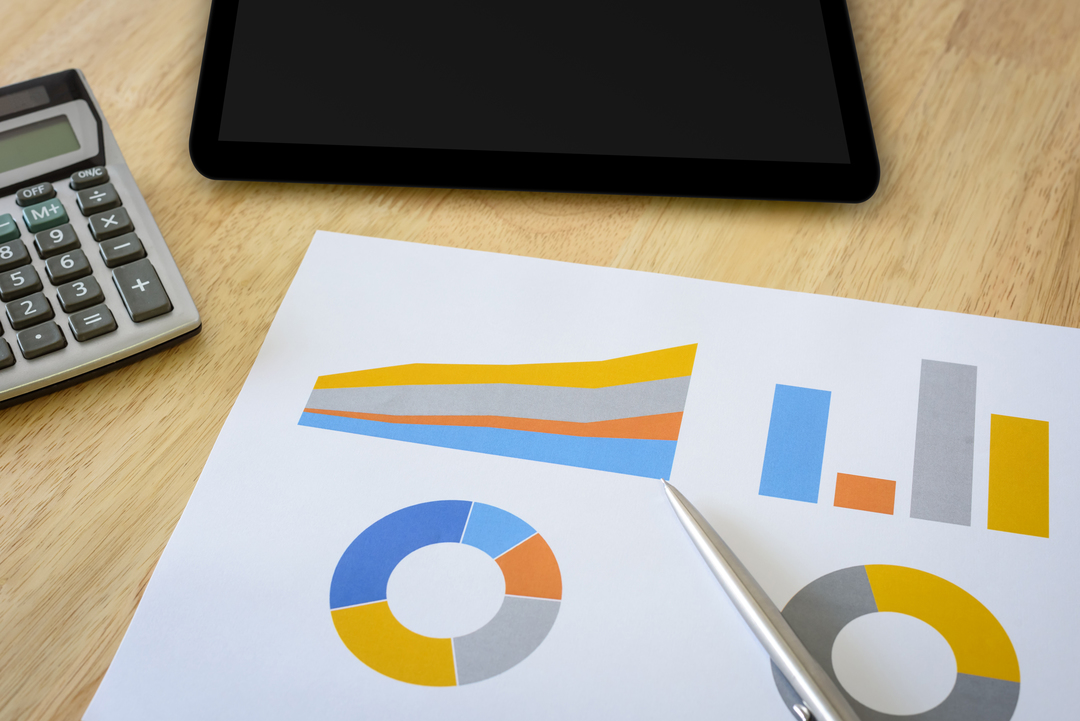 Audience Targeting a Major Driver of Search Ad Clicks
About 37% of Google Search Ad clicks were produced by audience targeting including RLSAs, customer match and similar audiences. It has gone up from 21% the last year.
After Google increased the remarketing lists duration to 540 days, there has been a huge spike in clicks through remarketing lists to 31% in July 2018.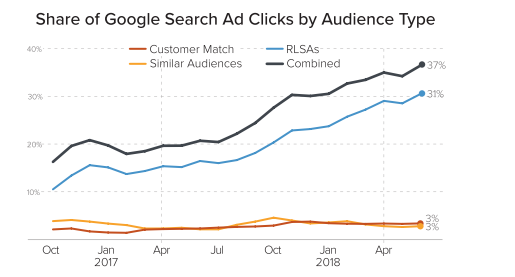 Google Shopping Ad Grows 
The spend on PLAs was up by 31% YoY this quarter, which was five times the rate at which Google text ads grew. The text ads in comparison to PLAs grew by 6% in Q2 from 4% in Q1, 2018, however the overall spend in comparison to the last year has dropped drastically.
On the other hand, unlike Google, spend on Bing Product Ads decreased from 64% in Q1, to 40% this quarter.
Bing Product Ads Takes Major Share of Bing Search Ad Clicks.
Clicks from Bing Product Ads grew and was observed to have produced 33% of Bing paid search clicks. The increase in the product ad clicks has been attributed to rise in mobile traffic. About 53% clicks on product ads were from phone.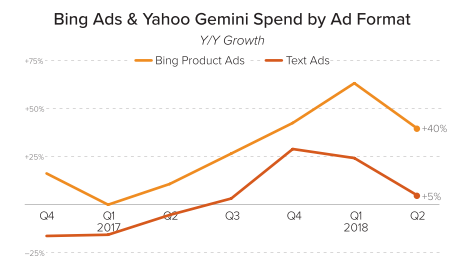 Overall, Bing Product Ads click growth has risen from 110% in Q1, 2018 to 147% in Q2, 2018, which is definitely a major lift.
Instagram Giving Close Competition to Facebook
Facebook spend though increased to 40% YoY, the impressions declined to 17% YoY. Alternately Instagram's spend growth has witnessed a hike at 177% YoY with a 209% increase in impressions. This clearly defines Instagram as a growing platform in comparison to Facebook, though Facebook still is the platform most opted for in the social space.
Amazon Sponsored Ads Has Largest Ad Spend Share Than Any Other AMS Ad Format
Spend on Amazon Sponsored Ads continues to grow at 165% YoY, followed by Headline Search at 162% while the spend on Product Display Ads declined by 55%. The Sponsored Ads thus accounted for 88% of the total spend on Amazon's ad platform.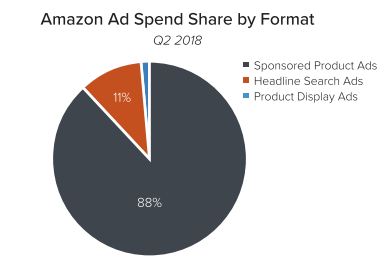 Though a little behind sponsored ads in ad spend, Headline Search Ads drove significant high CTR at 272% than sponsored ads. And as far as value is concerned, again sponsored ads provides the highest value than any other AMS ad format.
Further on comparing the conversion rate of Amazon as formats versus Google Shopping, it was found that both sponsored ads as well as headline search ads converted at a rate higher than Google shopping.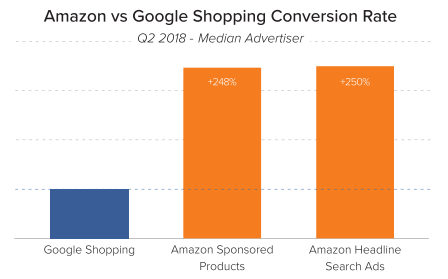 For more insight, here is the link to the full report again.
Related Links: