Merkle released its Digital Marketing Report for Quarter 2, 2019 this week. We elaborate some of the key findings from the report in this post.
You can download the complete report and access the findings here .
Google Search Ads Hugely Impacted By Yahoo Transition
Google Search Spend grew at 15% YoY, down form 16% in Q1 2019. Whereas the clicks growth was weaker at 10% YoY in Q2 2019.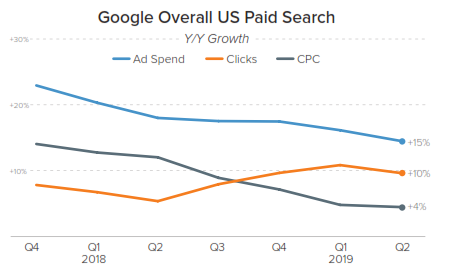 Yahoo stopped running Google Shopping Ads and instead favored Bing Product Ads. This change impacted the overall Google Shopping Ad Click volume. It slowed down from 33% in Q1, 2019 to 25% in Q2, 2019. Spend on Shopping Ads, grew at 38%, but it dropped from 41% in Q1, 2019. Though the drop, Shopping Ads spend still outpaced that of text ads.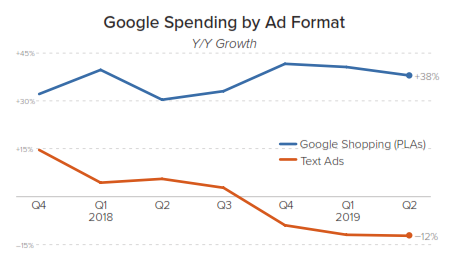 Mobile spend grew by 34%, down from the previous quarter's 46%. This is attributed to the mobile Google Shopping Ads slowing down to a three quarter low. Alternately, spend on desktop devices grew by 6% from 2% in Q1, 2019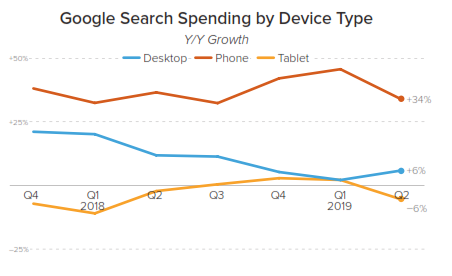 Yahoo Transition Changes The Picture For Microsoft
On the contrary, spend on Microsoft Advertising grew 8% YoY, in comparison to the combined result together with Yahoo Gemini, a year earlier. At the end of Q1, not only did Microsoft gain the search ad inventory but also the shopping ad inventory. As a result of which the click growth and CPC growth have been promising.
.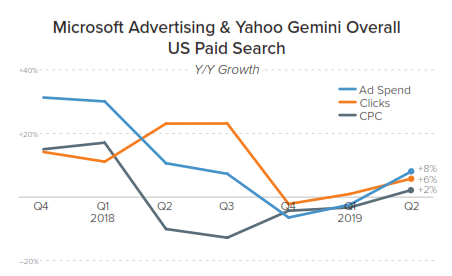 As a result, Bing Product Ads spending grew by 54%, which appears to be a huge jump observed since 2016.
Amazon Sponsored Product Ads Shine
Sponsored Product Ads spend increased by 12%, whereas the sales attributed to this format increased by 102%.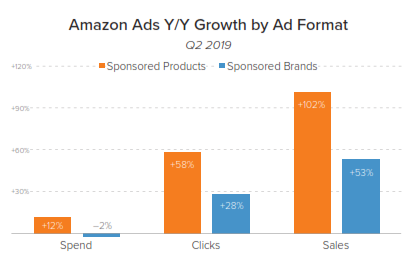 This ad format accounts for about 86% of Amazon Ads Spend followed by Sponsored Brands and Product Display Ads.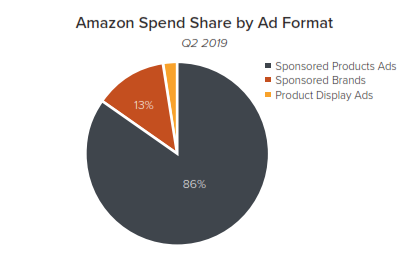 Instagram slowed down but still blossoming
Though Facebook ad spend increased in this quarter by 8% (considered to be the best over the last 2 years), Instagram continues to outpace it with its ad spend having grown by 85%. When compared relatively with Facebook, Instagram advertisers spent as much as 35% on Instagram than on Facebook.
Visits produced from Facebook came at 29% , which rebounded from the past three quarters. Though site visits from Instagram slowed down a little from 114% in Q1 to 56% growth in Q2, 2019.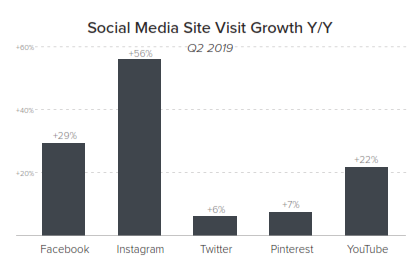 Once again, here is the link to the downloadable report.
Related Links: