If you are uploading Responsive Search Ads with Google Ads, and you encounter "Limit Exceeded" error, here is the reason.
Google Ads allows only 3 active Responsive Search Ads per ad group.
Ensure that there are only 3 active RSAs when you add new RSAs. You may have to pause some of the existing RSAs to make room for new ones.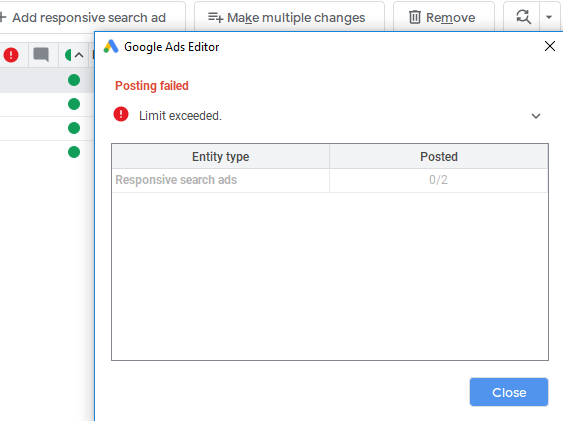 Also, you can't upload 4 active RSAs in an ad group. You need to ensure that a maximum of 3 active RSAs are being uploaded.
Related Links: