Here is a quick recap of PPC News which was trending in the second quarter! Release of Google Ads Editor v1.3, Updated Quora Ads Manager, Multi-account Google import, Parallel tracking enables a faster and safer user experience, Facebook is expanding its brand safety control, Instagram is providing a mix of monetization tools through Instagram Live and IGTV, Google's new global content solution "YouTube select" and more.
Google Ads
Hotel ads product updates to support the industry during COVID-19 – Google is testing a  commissions (per stay) program which will allow hotel ads partners to pay a commission only if a traveler stays at the hotel, automatically adjusting Hotel ads bids to maximize booking value.
Google Ads Editor v1.3: Support for shared budgets, optimization score, and more – Google announced the release of Google Ads Editor v1.3 which includes support for shared budgets, optimization score, and an improved edit pane.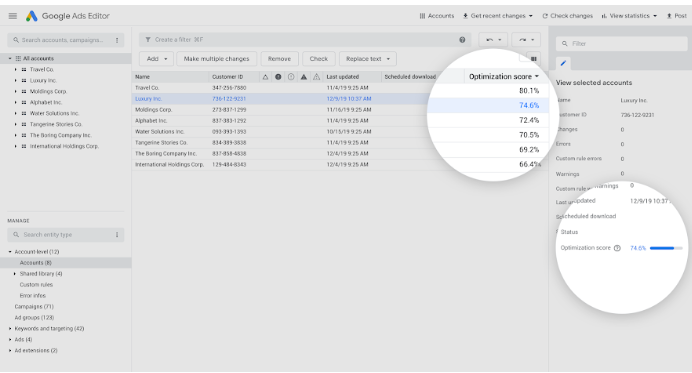 Increasing transparency through advertiser identity verification – Google is committed to giving users transparency, choice, and control when it comes to the ads. Now, Google brings additional transparency through a new identity verification policy. Learn more about this here.
Make the best of YouTube yours with YouTube Select – Google's new global content solution "YouTube Select" offers more flexibility to reach the audiences you can't find elsewhere in the content and places they choose to watch.
Requiring advertiser identity verification to improve transparency – Google has launched advertiser identity verification policy  that requires advertisers to verify their identities.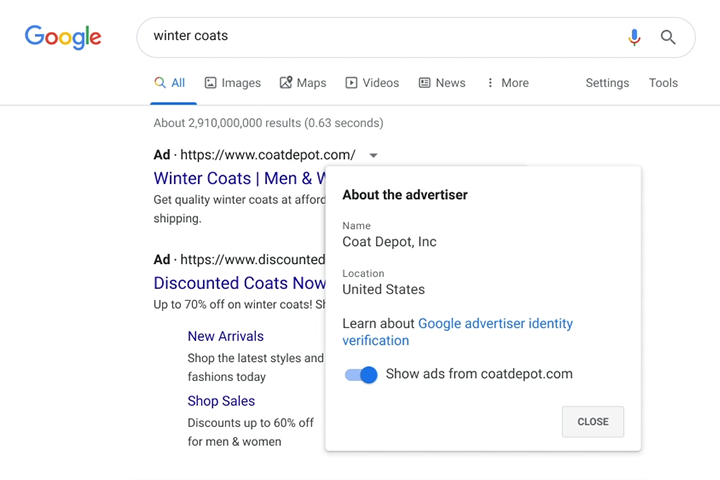 Deadline removed to adopt parallel tracking for Video campaigns – Google has recently extended the migration deadline to adopt parallel tracking for Video campaigns to June 15, 2020, but given the current environment where businesses may have other priorities, the deadline has been extended indefinitely to give everyone extra time to make this transition.
Introducing call ads, with an optional website link – It becomes difficult to manage call volume when your business is operating on limited hours. To overcome this, you can now include an optional "Visit website" link with your call-only ads.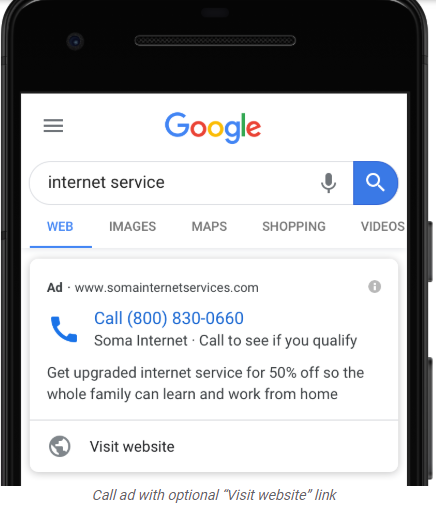 Understand Search and Shopping ads performance with retail category reporting – With retail category reporting advertisers can see your performance for pre-defined product categories across your Search and Shopping campaigns in one report.
Find relevant keywords faster and easier with refine keywords – To make it easier for you to find keyword ideas that fit with your new and existing campaigns, you can now refine keywords in Keyword Planner. Get more insight here.
Understand changes in conversions with explanations – When optimizing campaigns, it's important to understand why your conversion volume may change. At times, it's become difficult to diagnose this issue. To make this easier to understand, you can now request explanations for conversions in your Search campaigns.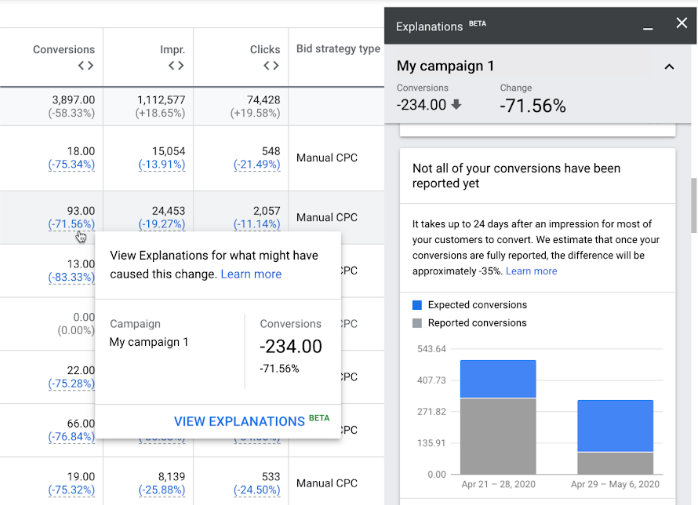 How Smart campaigns is helping you reach more customers – Smart campaigns make it easy for you to get your ads up and running in just 15 minutes. Google has introduced new features that help to reach more people at the right time. Learn about those features here.
Deliver more relevant and helpful ad experiences with feeds in App campaigns –  Google is testing its "feeds in App campaign feature" in beta where advertisers saw 6 percent more installs from Google.com and 17 percent more in-app actions. 
Update on the move to Impression Share bid strategy –  Existing campaigns using Impression Share Bid Strategies will automatically switch over to use the Target Impression Share strategy in the next few weeks.
Promote curbside pickup in your local inventory ads – In this rapidly changing environment users search for products that are available at nearby stores. Retailers can take advantage of local inventory ads to inform people regarding available products. More insight into this blog post.
Microsoft Advertising
Parallel tracking enables a faster and safer user experience – Parallel tracking can help increase the number of conversions for your ad campaigns. For all accounts created after May 31, 2020, parallel tracking will be mandatory. What else new? find out in this brief blog post.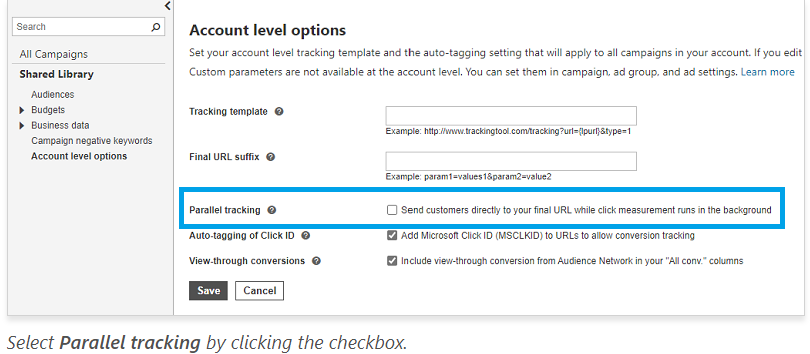 Introducing multi-account Google Imports – Managing multiple accounts and keep them in sync through Google Import, can be quite difficult. Here we learn about an announcement that will enable us to do Google import from multiple accounts. Sachin Tayade sheds more light on this update.
Make your campaign experiments even more powerful – Campaign experiments allow to test out campaign changes without fully launching them across the entire campaign and give you confidence in the decisions you make for your campaigns. The new cookie-based split feature has made campaign experiments even better.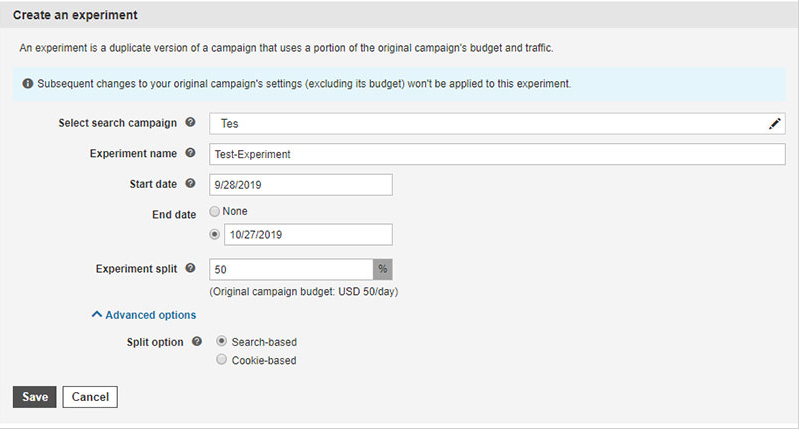 Track your impact better with new conversion goal options – Conversion tracking helps to measure the impact of your ad campaigns on your business and also valuable in optimizing your campaigns for the right outcomes. Microsoft Ads has announced two updates with regards to the conversion tracking which have been explained in this article.
Amazon Advertising
Translations available for Sponsored Brands – Amazon has released a new Sponsored Brands translation feature that helps advertisers to engage with Sponsored Brands ads in the language they've selected and easily create and manage multi-language content on Amazon. More insight into this feature in this article.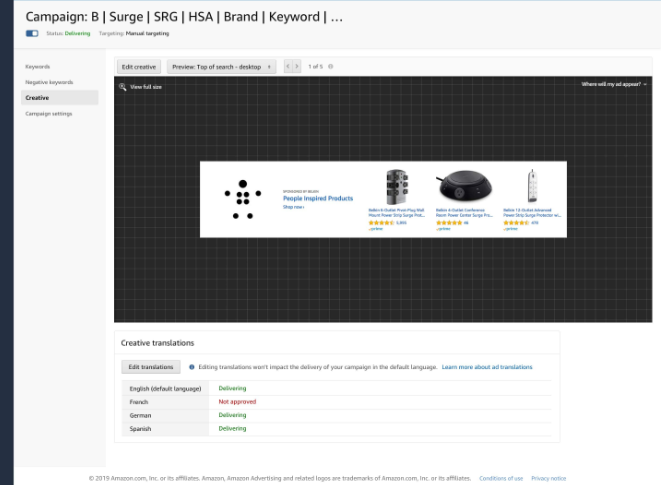 Ad creative editing available for Sponsored Brands – With Amazon's new feature, you can change the products, headline, and logos in your live ad creative in Sponsored Brands campaigns. Get more insight here.
Product targeting available for US sellers on Sponsored Display – With Amazon's new product targeting feature, US sellers can promote product discovery with ads that reach potential shoppers and access more campaign controls and reporting metrics.
LinkedIn
Reach More of the Right Professionals at Scale with New Retargeting and Audience Network Tools – LinkedIn is introducing new capabilities to retarget by actions, as well as updates to the LinkedIn Audience Network, to help you scale engagement and consistently interact with the professionals you're trying to reach. Learn more in this informative article.
Quora
Say Hello to the Updated Quora Ads Manager – To improve your experience when advertising on Quora, the team has announced a new Quora Ads Manager design which makes it easier to navigate and manage your campaigns.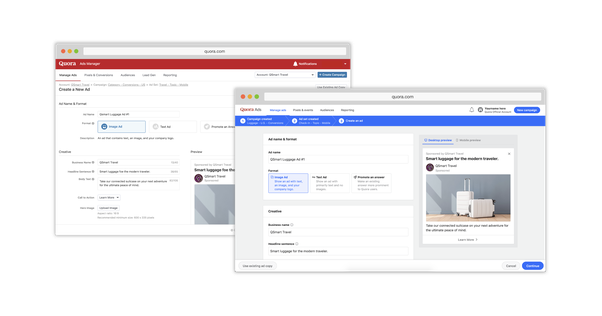 Facebook
Facebook pulls back on Campaign Budget Optimization mandate – To provide advertisers with flexibility and choice in their buying strategies, Facebook has decided not to go ahead with Campaign Budget Optimization (CBO) migration. Ginny Marvin shares more insight regarding this update in this blog post.
Expanding Our Brand Safety Controls for Advertisers – Facebook has expanded four tools, specific to the in-stream ad placements which give advertisers the ability to control where their ads appear.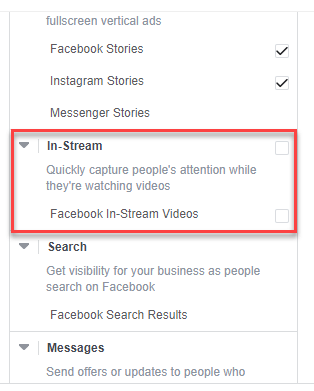 Introducing Facebook Shops: Helping Small Businesses Sell Online – Due to this COVID-19 pandemic, small businesses are facing a hard time to catch the audiences. The introduction of a "Facebook shop" will help small businesses to make buying and selling online easier.
Pinterest
10 ways to make your video ads stand out on Pinterest – To capture Pinners' attention, it's important to create ideas that aren't just relevant and useful, but also visually playful. Pinterest is recommending its 10 "breakthrough" video techniques to create thumb-stopping content for people.
3 tips to boost your Pinterest campaign performance – With all the economic uncertainty, Pinterest Tag can help to best set up your campaigns and measure their performance. Ali Pulver penned down three tips to make sure that Pinterest Tag is working its hardest for your campaigns.
Instagram
Doing More to Support Creators on Instagram – Instagram is committed to provide a mix of monetization tools to help creators of all sizes. Given the uncertain circumstances many are facing today, Instagram is announcing new ways for creators to make money through Instagram Live and IGTV.
Related Links