Roundup of PPC posts published throughout the year that shared unique content, touched on topics of interest and shared some powerful insights for advertisers to make use of.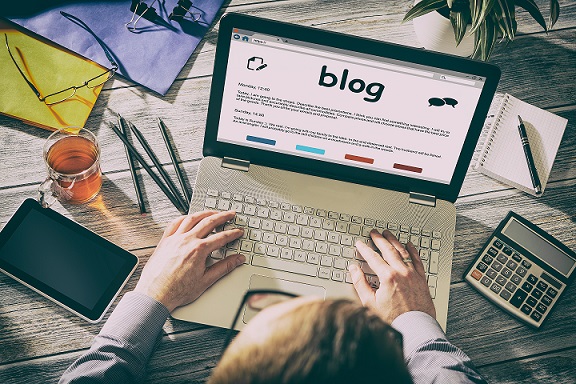 Here are the top posts published this year that is definitely a source of reference for future PPC activities.
1. Keyword Quality Score Up Close
Martin Rottergeding analyzed the three new fields in the Keyword Performance report introduced in the new AdWords API version v201601 and shares his interpretations.
2. How Google's Search Chief Has Been Living The "Mobile First" Life For Over A Year
Amit Singhal, Google's senior VP sharing his view with Danny Sullivan on how his life has transformed to 'all-mobile'. Here's one of the quotes from his chat:
I realized… that on mobile devices, I wanted to act more.
3. How Google Removing Right-Side Ads from SERPs Affects Organic SEO
The PPC world has been discussing about the impact of removing right side ads on PPC, but Robert Ramirez discusses what impact it would have on SEO. Should SEO managers make some strategic changes or just go with the flow? Learn what he has to say, in this post.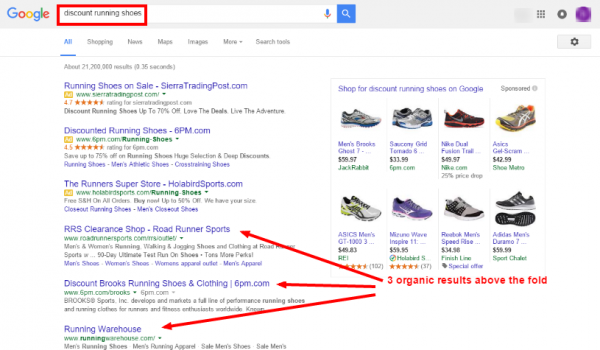 4. OUR CLIENT TRIED BING ADS & EARNED $461,159 IN REVENUE
Here are some facts that will make you want to get started with Bing Ads immediately. Author Audrey Bloemer shares that
On average, when compared to Google, Bing Ads CPCs are lower, CPAs are Lower, and CTRs are higher.
Read this post to know more why you would benefit from Bing Ads.
6. Facebook and AdWords: Better Together
Paid search audience exposed to Facebook advertising drove 30% more Return on Ad Spend, a study has revealed. Knowing so, this post discusses the ways in which you can utilize both the platforms together to generate results. Tara West shares insight in this post.
7. Should you bid on non-branded keywords that you already rank organically for?
Wesley Parker shares his viewpoint on the age old question of should you bid on non brand terms you already hold organic rank for. He shares case study to back his answer of bidding on organic terms to increase conversion rates. More about it in this post.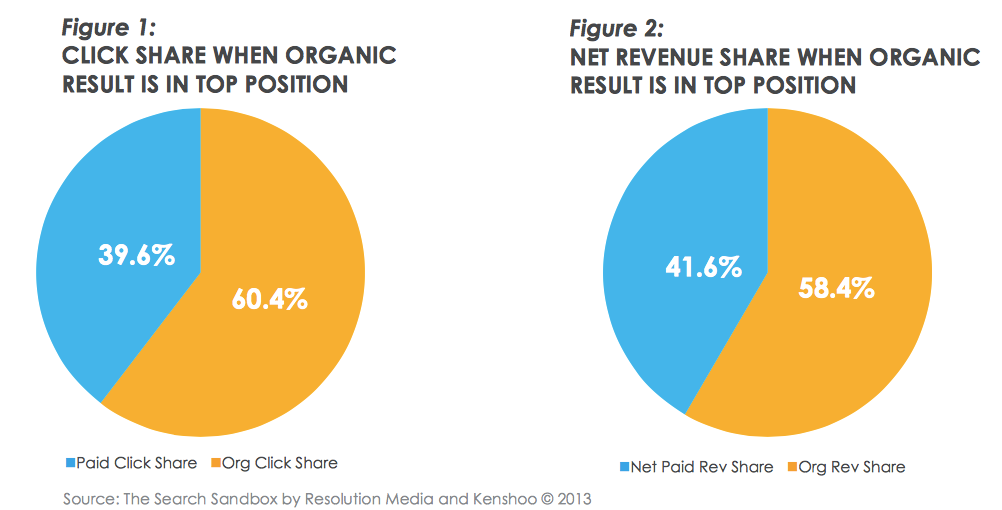 8. Google's Sundeep Jain on the Expanded Text Ad rollout, device bidding, similar audiences & more
In a discussion, during SMX Advanced, Sundeep Jain from Google shared his insights on Expanded Text Ads, the transition to green ad label, what advertisers must work on ahead of holidays and more. Ginny Marvin shares the details in this post.
9. A Closer Look at Data Driven Attribution
Advertisers have been excited with the newly launched data driven model and Martin Roettgerding discusses about the same in his recent post. Here's his evaluation of this new model.

10. How Voice Search Will Change Digital Marketing — For the Better
Microsoft's Purna Virji shares how voice-activated technology especially voice search will change the face of digital marketing. What is voice search, how is it growing, who all are using it and more questions answered in this post.
11. The Effect of Google's SERP Changes, and What to Expect Next
Jillian Zacchia shares the inputs from a discussion between Acquisio's Bryan Minor, Hanapin's Jacob Brown and Intrapromote's Erik Dafforn on how the 'removal of right side ads' have affected their accounts and what the future holds for this change.
12. Google Increasingly Showing Four Text Ads Above the Organic Results on Phones
Google's paid search inventory of phones has improved since it increased showing four ads in place of two, simultaneously witnessing an increase in brand text ad CPC. Andy Taylor shares the findings around this trend setting change.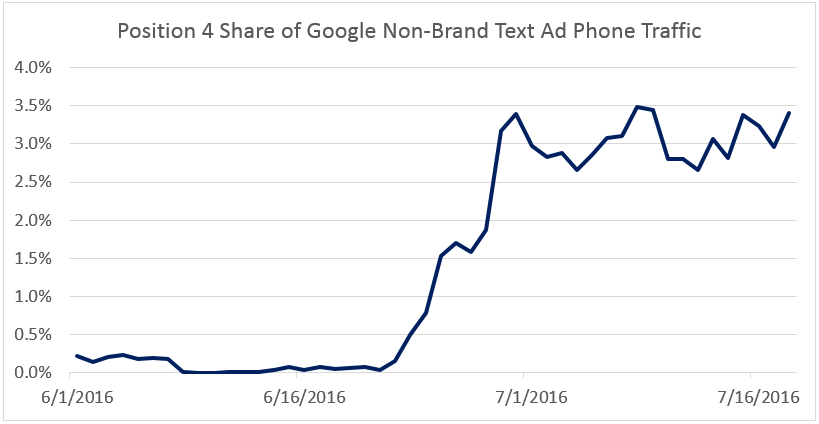 13. Ad Testing: Conversions Per Impression
What is your ad testing deciding metric to finalize on the winning ad? Melissa Mackey discusses one of the way to analyze the ad and that is by using conversions per impression. More about it in this post.
14. Expanded Text Ads Are There – The First Results Also
Martin Rottgerding dwells into how expanded text ads had been performing with data collected from beta testing. With the change having eventually taken place, the advertisers need to put in a lot of work to make expanded text ads work for them.
15. Audience Targeting: Even Small Companies Can Benefit from Big Company Tactics
Thought audience targeting is not meant for you? Brad Geddes shares expert advice on why everyone should try it out and what are the audience targeting types available to explore. Details in this post.
16. When It's Okay to Use Pure, Broad Match
Broad match type is often feared by advertisers for driving volume that hurts the account. Joe Martinez discusses when it is right to use broad match keywords for your account.
17. Google Mobile Impression Share Declines as Expanded Text Ad Volume Spikes
Nate Brown and Kelly McGee dig deeper into a speculation that there is some correlation between increase in ETAs and decrease in mobile impression share . Know more in this post.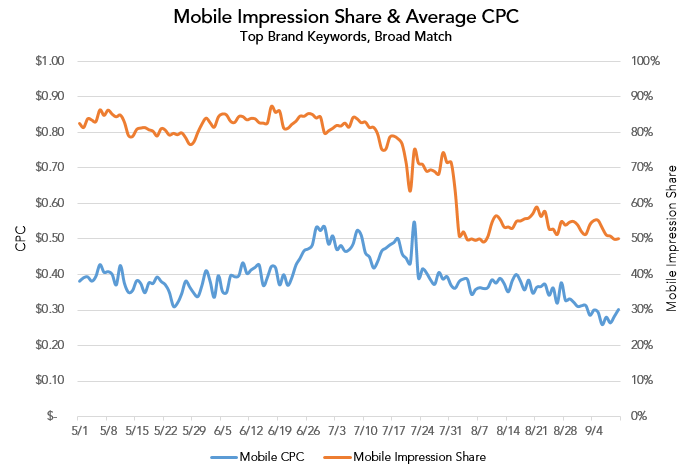 18. How-To: Migrate Traffic From An Existing AdWords Account
Find the migration process to a new account painful? Here are some useful tips and tricks to help you smoothly sail through the process of migrating traffic from an old account to a new one.
19. Why it's time to re-evaluate your AdWords account structure
With so many features being rolled out, it is a good opportunity to re-look at your account and its structure. Frederick Vallaeys covers the major feature launched and how they compel you to reconsider your account structure.
20. Examining Whether AdWords Bid Headroom Leads to Higher CPCs on Brand Keywords
Maintaining top position of your brand terms is a must to stay ahead of the competition who are vying for your audience. Joseph Shoemaker discusses strategic step that could be taken by using correct bid headroom. More about what it is and how it affects your bidding, in this post.
21. Decision trees for SEM segmentation
How to segment through PPC account is a debatable topic and Aaron Levy attends to it with a helpful flowchart. Get more insight on how he positions segmentation as your ally and not your enemy.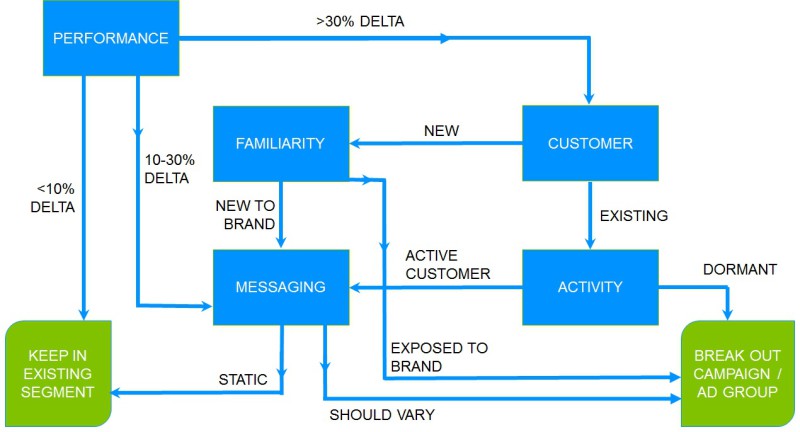 22. 3 Crazy-Effective Ideas to Unlock the Full Power of RLSA
Larry Kim shares three effective RLSA strategies that could help businesses compete aggressively despite having a lower budget. Know about this and about RLSA in this post.
Related Articles: