Welcome to this week's PPC News recap! Microsoft Advertising reshaping the advertising platform, Availability of Responsive Search Ads, Merkel's Digital Marketing Report for Q3 2019, Cart metrics for shopping campaign, How Amazon is achieving top spot for product searches and more.
Achieve more with the redesigned Microsoft Advertising – As managing your campaigns and accounts should be more user-friendly and streamlined, Microsoft Advertising is working on reshaping the platform. Learn more here.

App campaign asset updates – Google's announcement to update App campaign modeling to attribute traffic to each of creative assets and improve the way campaigns select and serve asset combinations as ads.
Responsive search ads are now available to all advertisers, along with new tools – Responsive search ads are available to all advertisers in all languages, as well as in Google Ads Editor, the API, and the mobile app. Get more insight here.
Google Ads now showing cart metrics for Shopping campaigns – Advertisers who are running Google Ads Shopping campaigns can now see e-commerce cart data in the UI to gain a clearer sense of which products are driving profitable cart transactions. An informative post by Ginny Marvin.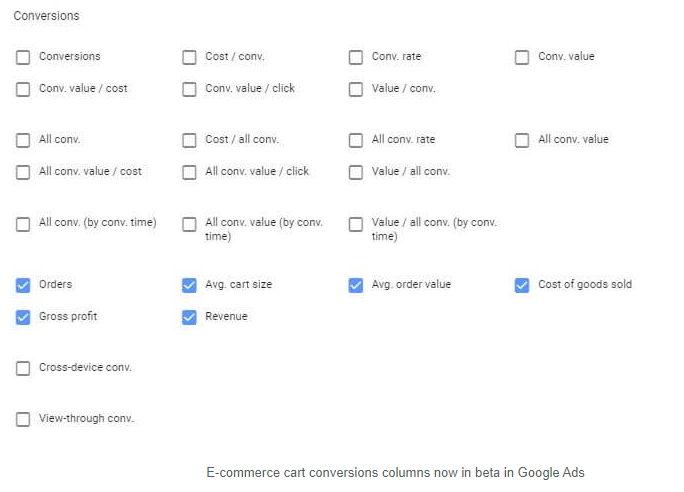 Responsive Display Ads Are Replacing Legacy Display Ads: Here's What That Means – Google's update regarding Responsive display ads being replaced by legacy display ads. Get more insight in this blog post by Gordon Donnelly.
Upgrade your banner ads with new adaptive anchor banners – New Adaptive anchor banners adjust banner sizes to deliver an ideal creative according to different mobile screen sizes and layouts. Learn more here.
Merkle | Q3 2019 Digital Marketing Report | Key Highlights – Merkel recently released their Digital Marketing report for Q3 2019. Here are some of the key findings.
PPC's New Frontier – Retail eComm Search (Why Amazon SHOULD Matter to You) – While Google maintains its overall Internet search dominance, Amazon seems to achieve the top spot for product searches. Learn more from Frederick Vallaeys in this blog post.
Related Links: