Benefit from the changes made by Google in CPM campaigns and video campaigns, know how to make your MCC account clutter free, how to make the most out of the newly launched Customer Match, insight from expert on mobile PPC bidding and more. Read this week's PPC news for the curated articles on PPC domain:
1. 6 Ways to Supercharge Your Email Marketing with PPC
Generally advertisers might take email campaigns and PPC campaigns as different marketing activities. Erin Sagin, in this post, discusses the 6 ways your PPC and email campaigns can go together and ensure consistency as well as focused approach towards driving results.
2. 3 Ways You Can Make Your PPC Campaign More Personal
Marty Schneck discusses the three methods to effectively personalize your PPC campaigns and benefit out of it by driving more conversions. Personalizing ads can be a game changer only if you meet the expectations of a user as it is and not impose a decision. Read this post to know more.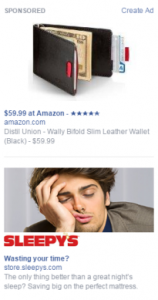 3. How to Be Successful on Mobile With PPC Bidding, Good Design: Insights From Jordan Koene and Jim Banks
Matt Southern shares the key takeaways of their team's interaction with Jim Banks of cheapflights and Jordan Koene of searchmetrics. Where the discussion with Jim focused on capturing online customers with programmatic PPC bidding, Jordan discussed what a mobile visitor's expectations are. See the entire video in this post.
4. Improve Your Adwords Results with Google's Customer Match
The author, in this post discusses the newly introduced Customer Match, which allows marketers to upload their e-mail list and deliver more targeted advertising. This post helps discover how to start with customer match and what all you should be doing to optimize your reach across multiple platforms.
5. The Google Display Network ups its commitment to viewability
56% of display ads aren't viewable because they are either below the fold or scrolled out of view. To meet this challenge Google recently introduced 3 key improvements for your CPM campaigns. Read this post to know what these changes are.
6. Keep Your Accounts Clutter-Free With This AdWords Script
Columnist Russell Savage shares the step-by-step process to build up an AdWords script for your MCC account that helps marketers identify ineffective and non-performing keywords. This script will not only make your account clutter free but also save your time spent in doing the same manually.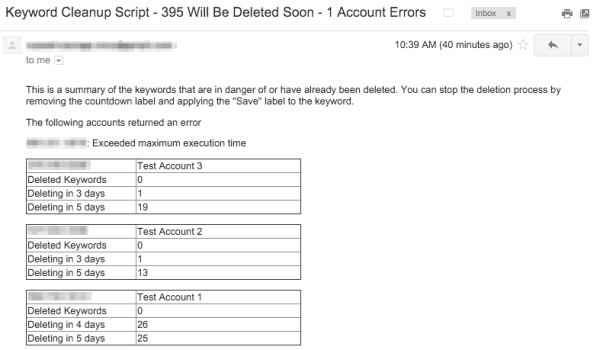 7. Google Helps You Shop Between Holiday Cooking and Tree Trimming
This holiday season expect shoppers to flood shopping related searched through their mobile devices. Here's a look at the changes Google has made in Google Shopping to ensure buyers can make seamless purchases and marketers can make the most out of the rush during the heavy season.
8. Capture more holiday traffic with click share for Google Shopping
With the holiday season approaching, marketers can benefit from this opportunity and reach out to shoppers online. To help further evaluate the traction received, Google has introduced 'Click Share' a new metric to determine the total possible clicks received from your shopping ads. This can definitely help you gather insights on product in demand and take necessary action to increase sales this holiday season.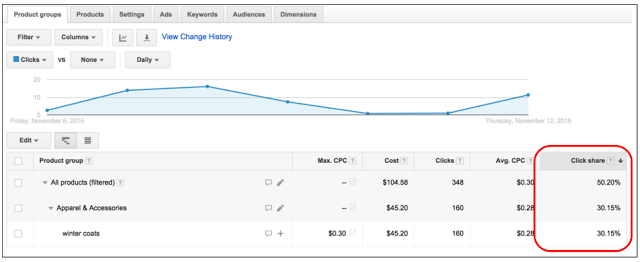 9. Behind Every Click, There's a Person [PODCAST]
Listen to this podcast by Chelsea Scholz, where she discusses the importance of knowing your customer to optimize your conversion. This podcast will teach you how to form a strong brand strategy to ensure no click goes wasted.
10. Drive sales and app downloads with video this holiday  season
Here's a look a the features launched to optimize your video campaigns. Knowing that video is a powerful tool to increase demand of your product and visibility of your business, Google has enhanced the campaign set up, introduced new shopping ad formats and use CPA bidding for your app promotional video campaign.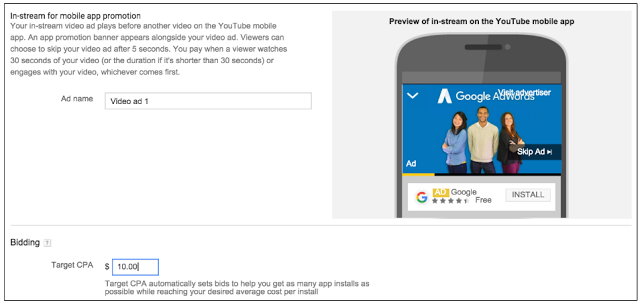 Related Articles: