Recap of the new feature released in November; ahead of the holiday season, useful Facebook ad tools that can make 2018 fruitful, Google Manufacture Center announced new updates, updated auction insight script, using ad extensions for your holiday season campaign and more in this Week's PPC News recap
1. Auction Insights 3: The final script
The script released earlier this year that helps advertisers keep track of their competitors, Daniel Gilbert has updated it with new interface, default column names and competitor settings.
2. Google Manufacturer Center rolls out international expansion, API updates, and new content discovery opportunities to help you better showcase your brand online
Google expanded Google Manufacturer Center to more countries and also announced new features to help advertisers manage data, highlight product's features optimally, manage product information and more.
3. November Highlights in Facebook Business News
Here are the highlights of the new features introduced by Facebook in light of the upcoming holiday season. From new discovery tools to making it easy for advertisers to manage budget, learn about the last month's updates.
4. New Keyword Bidding Tool In AdWords
Robert Brady shares a change made to the keyword level bids in AdWords old interface. Learn what the change is and how the new interface looks.
5. HOW-TO: SCHEDULE YOUR AD COPY AND SITELINK EXTENSIONS
Managing a range of promotions during holiday season? Here are few ad scheduling tips by Lauren Crain, on how to make the process less painful for your ad copy and sitelink extensions.

6. 6 PRO TIPS FOR MANAGING PPC CLIENT RELATIONSHIPS
Client relationship is yet another key task for a PPC agency to sustain itself in this competitive industry. Here are the 6 tips that can help optimize and build up client relationship.
7. How to Use Ad Extensions to Boost Conversion During the Holiday Season
Using ad extensions helps add more relevant details to your ad. Here are some of the ads that prevailed the SERP during Cyber Monday along with some tips that could be applied in your next campaign.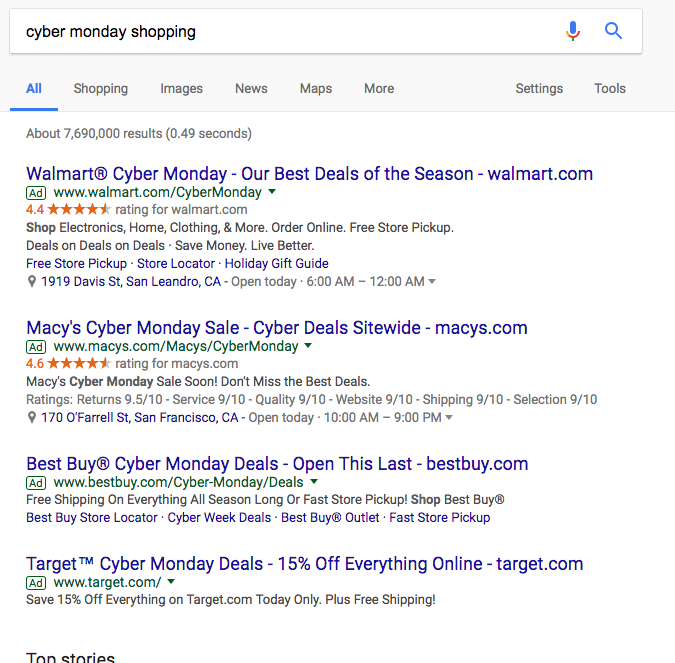 8. How Stronger PPC Analytics Will Generate More Revenue With Less Traffic
Driving focus on irrelevant metrics can in return affect your PPC performance. Brad Smith discusses how and why you need to have stronger analytics to generate more returns even from less traffic.
9. 9 Essential Facebook Ad Tools You Can't Ignore in 2018
Bobby Stemper shares the 9 Facebook tools that advertisers must integrate with their ad campaigns, how to use them and the benefits that can be reaped out of it.
Related Links: