Another year comes to a closure and with that speculations have risen on what paid search advertisers would see trending in 2018. Here is our take on the big trends that will impact PPC the next year.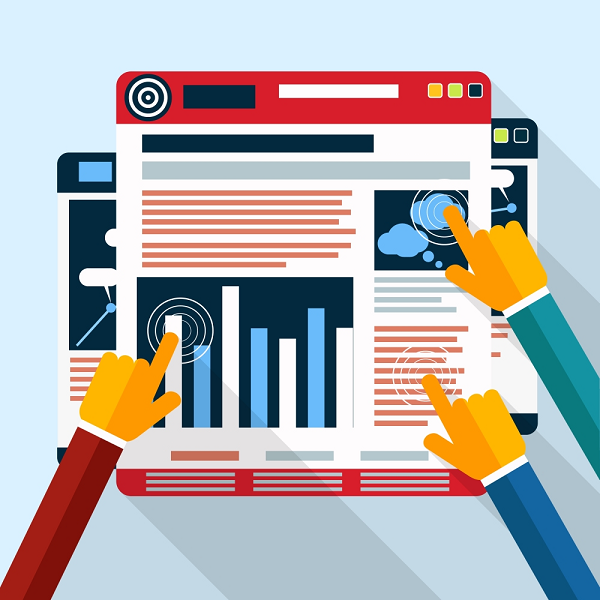 Machine Learning
An important trend that is set to shape up the future of PPC is Machine Learning. Using this technology in PPC helps access real time signals and measure consumer journey across channels. Earlier this year, at Google Marketing Next event, a list of innovations were announced powered by Machine Learning. These included:
Google Attribution – To help marketers measure the impact of their marketing activities
In-market audiences – To help understand the purchase intent of the customers
Improved store visit measurement – The technology is know to have played a significant role in measuring store visits, and during this event, it was announced that 'store sales' would be rolled out to get more insight on the in-store revenue.
Apart from these, Smart display campaigns, Universal App Campaigns, similar audiences, automated bidding etc. have been powered with machine learning to drive better performance and automate some of the key PPC tasks.
The Ad rotation setting was reduced to only two options 'Optimize' and 'Do Not Optimize'. Here, machine learning technology helps accordingly gives priority to the ads more likely to perform (when 'optimize' option is chosen)
So, this year, witnessed machine learning being incorporated to enhance certain existing features and introduce some new ones. The year 2018 is definitely going to see it grow a step further with more optimization taking place with the machine learning technology.
Audience Targeting
With customers becoming selective and informed, it has become equally important for marketers to reach the right target audience. Keeping this in mind, Google has been evolving and making changes in this space to offer marketers with more options to refine their targeting and show better ads.
Similar audience for shopping and search, global launch of customer match for shopping campaigns and In-market audience for search was released this year in light of the need to offer a more personalized experience to the user. Similarly even Bing came up with advanced targeting options of custom audience and in-market audience.
The new available targeting options and existing ones are going to be key contributors in optimizing the campaign performance. With marketers valuing each touch point, the importance of audience targeting will prevail even in the next year. And, let's not be surprised if Google or Bing come with more of such refined targeting options for their advertises.
Amazon Shopping
Amazon has been ramping up its PLA strategy over the years and have reached the point where it is claimed that Amazon's PLAs top the search query results most of times. It is all geared up to challenge Google in 2018 and has been testing new advertising products to compete fiercely.
With advertisers opting for various marketing channels and platform to reach out to as many audiences, Amazon is as much a preferred option than AdWords or Bing Ads.
There is more to come in the coming year from Amazon's Programmatic Buying solution, but for now here's a look at some of the updates made by them on their advertising platform.
Voice Search
Voice search has been an emerging space and has been the talk of the town with it being predicted that:
50% of all searches will be voice searches by 2020 – comscore
This evolving domain leaves space for marketers to rethink their strategies to tap the potential of mobile led voice searches. Advertisers should keep a close watch on the search behavior and purchase pattern of the voice search user.
With the growth of devices such as Amazon Echo, Google Home and virtual search assistants such as Siri, Cortana,Google Assistant etc. the progress is noticeable. However, how all these developments will be integrated on the paid search platform of AdWords and Bing, is yet to see some traction.  For now, we can speculate incremental change to help advertisers scale their paid search activities with voice search improvisations.
Time to say adios to 2017 and welcome 2018.
Happy New Year!
Related Links: